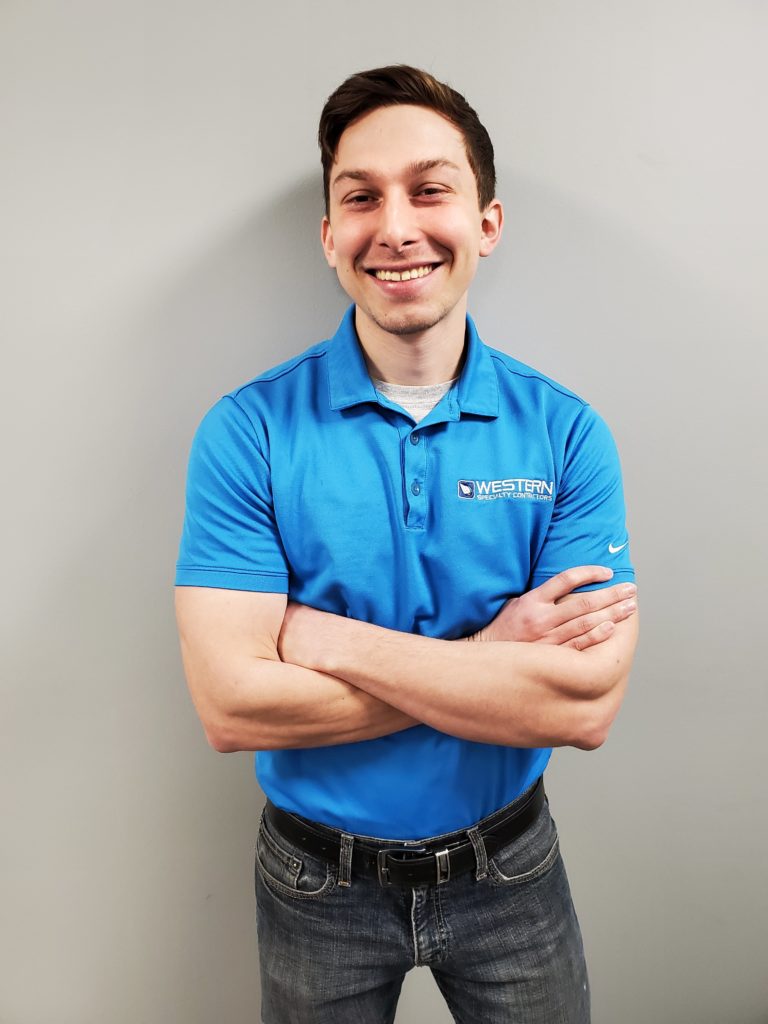 Western would like to recognize George Justice as this month's Employee Spotlight.
Kudos, George—and thank you for being a valued member of the Western team!
---
Q&A with George Justice
01
What is your role at Western?
I am a sales/project manager with St. Louis Concrete.
02
What do you like most about Western?
I like that Western employees strive to help each other. Whenever I have a question or want to learn something, there is always someone willing to assist me.
03
What are three words to describe Western?
Innovative, efficient, and professional.
04
What is your proudest moment at Western?
The proudest moment I had was during my first year with the company. A project we were working on was just about finished and the customer we were working for came out and said that he was beyond pleased with Western's work and professionalism. Ever since we have been his go-to contractor and I love doing business with him.
05
What has been your favorite project at Western?
My favorite project so far would have to be Monsanto K Café. It was an underground café that needed to be excavated around and then waterproofed. It was the first big job I ever sold, and it helped me become a better project manager with all of the obstacles it presented.
06
How did you first learn about Western?
I first learned about Western from one of my college professors at Southern Illinois University Edwardsville. Dr. Chris Gordon reached out to me after I graduated and recommended that I look into Western since he thought the company would be a good fit for me.
07
Before working at Western, what was the most unusual or interesting job you've ever had?
The most interesting job I had prior to working at Western was as a drone pilot. We would use drones to conduct surveys on the exteriors of buildings that weren't easily accessible and then compile a report for the customer.
08
What advice do you have for prospective Western candidates?
I would say try your hardest and always listen. You may not begin as the best, but everyone values a hard worker. If you always listen, you will always learn something new.
09
What have you gained from Working at Western?
I've gained a deeper understanding and respect for all of the trades in our industry. Our jobs wouldn't be possible if we didn't have a great team.
10
What is on your wish list for the next 10 years with Western?
Eventually, I would like to become a branch manager if the right opportunity arises.
11
If you could switch your job with anyone else within Western, whose job would you want?
Carter Pogue. He is an excellent mentor, very knowledgeable, and knows how to run a branch efficiently.
12
What about you? What do you personally enjoy?
I love competing in obstacle course races, half marathons, marathons, and strong man competitions. Also, I enjoy offering personal training to anyone who wants to better their life. There is nothing more rewarding than seeing someone positively change their life.
Click here to view all of our Employee Spotlights.