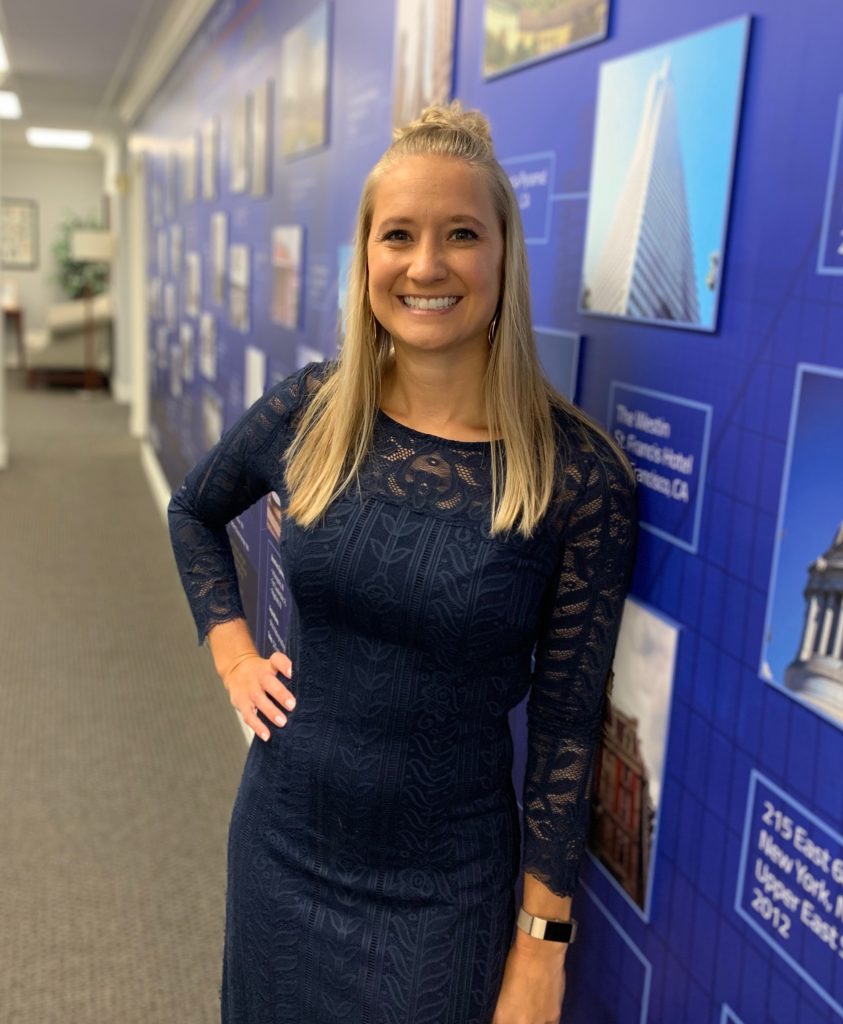 Western would like to recognize Kayla Peppenhorst in this month's Employee Spotlight.
Kudos, Kayla—and thank you for being a valued member of the Western team!

Interview with Kayla Peppenhorst
What is your role at Western?

"I am the IT Systems Trainer at Western. I work with my team to implement software that improves efficiency and processes for both the home office and the branch offices. After implementation, I typically travel to the branches and train our employees on how to use the software to its full capabilities."

What do you like most about Western?

"Western is a family-owned company. The thing I like best about this is the company culture. Here, it feels like people are "family," not only from people at my office but also from the branch offices. It's an excellent opportunity to build relationships and friendships with people across the country. I get to know people on a personal level, which makes what I do, that much sweeter. I also like that everyone comes together to support each other across different departments and branches, for the success of the company."

What are three words to describe Western?

"Three words to describe Western are progressive, welcoming, and collaborative. Western is continually growing in the construction industry, and they welcome all employees. Everyone is friendly and helpful. Western does a great job of planning team events outside of the office to build relationships with others."

What is your proudest moment at Western?

"My proudest moment was my promotion to the IT Systems Trainer role. I have always had a passion for teaching/training others. After teaching, I started working at Western as an IT Analyst. Eventually, a new position was created, and I was chosen for the IT training role. I'm excited to have the opportunity to travel and work with the branches to educate and collaborate."

What has been your favorite project at Western?

"My favorite project was moving Viewpoint from our servers here are home office, to the cloud. Many details were crucial to the success of the migration. I enjoyed planning, problem-solving, and discovering discrepancies in the details that needed to be fixed before Go-Live. Being an integral part of this project was rewarding. Our hard work, planning, and testing everything, paid off, making this project successful."

How did you first learn about Western?

"I learned about Western from a posted IT Analyst position on LinkedIn. I was looking to get back into business after being a high school business/computer teacher for six years. LinkedIn was the first place I looked, and I immediately applied."

Before working at Western, what was the most unusual or interesting job you've ever had?

"Although not unusual, the most exciting job I had was working as a dietary aid at a nursing home. I was responsible for the dietary restrictions of about forty residents, which wasn't particularly interesting. However, it was interesting getting to know those residents. I got to hear all the stories they had from the past. They talked about wars they were in, kids, and life lessons, as an eighteen-year-old, it was refreshing to hear about the "old days" first hand from people who grew up in the 1940s."

What advice do you have for prospective Western candidates?

"Work well with others and be willing to listen and take advice from peers within the company. Western has a lot of employees who have been here for years. They have valid information and experience that will help you as you start your new position."

What have you gained from Working at Western?

"I have gained a sense of self-efficacy regarding the workplace. This self-awareness helps me showcase my strengths while improving upon my weaknesses, here at Western. This has allowed me to grow as a professional in my position."

What is on your wish list for the next 10 years with Western?

"With the company growing, in the next ten years, there will probably be a need for more training positions within the IT department. I want to develop training material while becoming the manager of the IT training section of the department."

What about you? What do you personally enjoy?

"Almost everything I do revolves around some type of sport, whether it is watching or playing. My favorite sport to watch is hockey. I have been a fan for about fifteen years. So far, I have attended games in three NHL cities, St. Louis, Nashville, and Minneapolis. My goal is to add more arenas to that list, including Vancouver. I like playing golf and continuing to improve. I also play in softball and volleyball leagues throughout the year, which are my favorite sports to play."
Click here to view all of our Employee Spotlights.