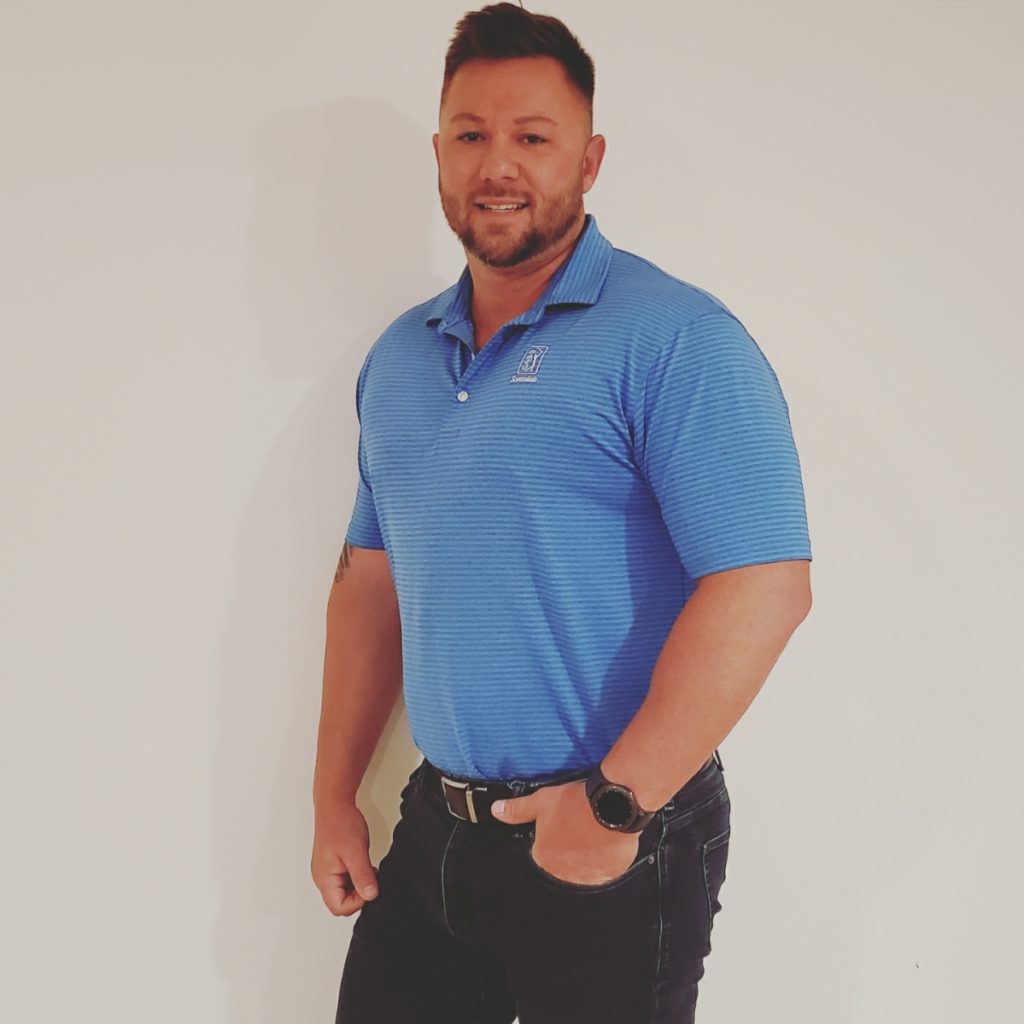 Western would like to recognize Shawn West as this month's Employee Spotlight.
Kudos, Shawn—and thank you for being a valued member of the Western team!
---
Q&A with Shawn West
01
What is your role at Western?
I am the Superintendent for STL Roofing. I work with my team to ensure Safety, Quality, and Productivity are at the top of the list in order to deliver the best possible product and make sure everyone makes it home to their families.
02
What do you like most about Western?
I think most would say culture. I have to agree. The family atmosphere, teamwork, and the drive to succeed makes it a very easy choice to stick around long term here at Western.
03
What are three words to describe Western?
The three words I would use are innovative, collaborative, and fun. Western is continually looking for new/improved ways to stay ahead of the competition and it takes solid teamwork in order for this to happen. Of course, you have to have a little fun and enjoy the process along the way.
04
What is your proudest moment at Western?
My proudest moment was my promotion to the Superintendent role. As a former field employee, I knew I wanted to try something different. I am very thankful for the opportunity.
05
What has been your favorite project at Western?
My favorite by far was the Washington University project. It was one of the largest waterproofing projects our branch has been a part of. The knowledge and experience that I gained in new construction and waterproofing over a two year period was, and is still, priceless.
06
How did you first learn about Western?
I first heard about Western from one of Western's long time foreman. He talked me into giving Western a shot as a field employee. I did. This was in 2011.
07
Before working at Western, what was the most unusual or interesting job you've ever had?
I have really only worked in the construction industry. Although, interestingly enough, I did have a summer job at a factory that produced some of the very products that we use in the construction field today.
08
What advice do you have for prospective Western candidates?
Take it all in. Never stop learning. Love what you do. There are lots of employees that have been here for years that have knowledge and experience that you can only get with time. Trust the process. Team Western will set you up for success.
09
What have you gained from Working at Western?
Knowledge, experience, personal development, friendships, just to name a few. Western has given me every opportunity to be successful and help me grow as an employee.
10
What is on your wish list for the next 10 years with Western?
I see substantial growth in the future and looking forward to being a part of that. I wish continued success to the Western team as a whole.
11
If you could switch your job with anyone else within Western, whose job would you want?
I would switch with anyone who has a nice window view out of their office. Only kidding. Pretty happy just where I'm at.
12
What about you? What do you personally enjoy?
Family, food, fitness, golf. The list goes on. Anything, where I can be around good people doing something active, is right where I want to be. If that involves a little competition, even BETTER!
Click here to view all of our Employee Spotlights.