A New Century, A New Brand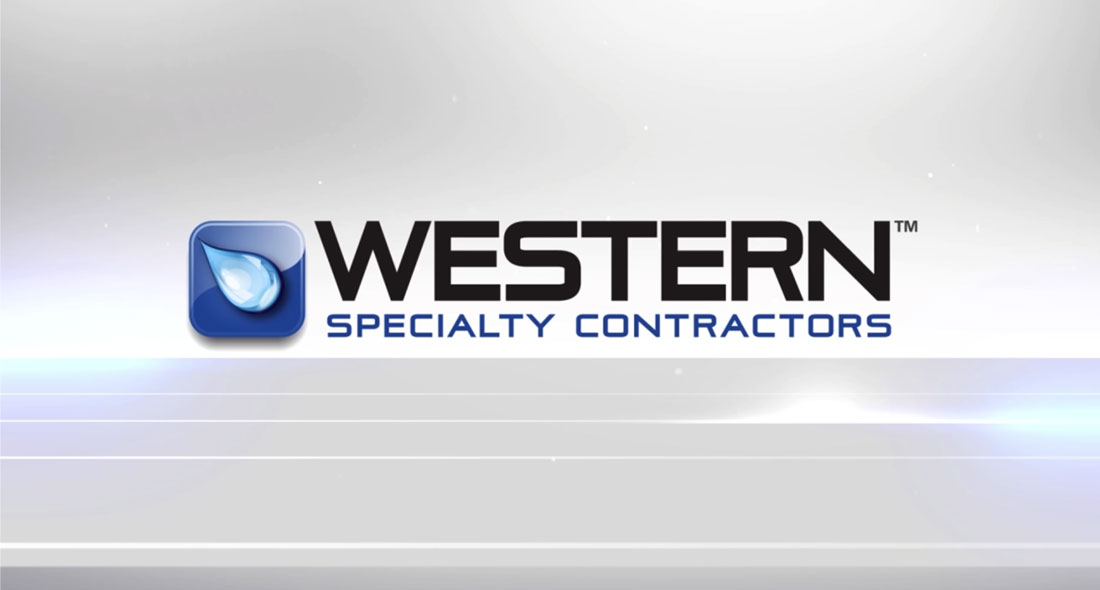 Confidence Through Performance
215 E. 68TH STREET | NEW YORK, NY
Show Details
WA STATE LEGISLATURE BUILDING | OLYMPIA, WA
Show Details
TWEED COURTHOUSE | NEW YORK, NY
Show Details
CORBIN BUILDING | NEW YORK, NY
Show Details
MARTIN LUTHER KING, JR FEDERAL BUILDING | ATLANTA, GA
Show Details
Previous
Next
America's Master Craftsmen in Building Repair
America's Master Craftsmen in Building Envelope Restoration
Take the guesswork out of exterior property maintenance and restoration.
Featured Guide
Caulking & Sealants Cheat Sheet
Caulking and sealants are not only the most commonly used waterproofing materials — they're also the most incorrectly used. This quick cheat sheet will help you decode any jargon you encounter for caulking and sealants.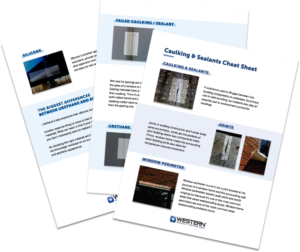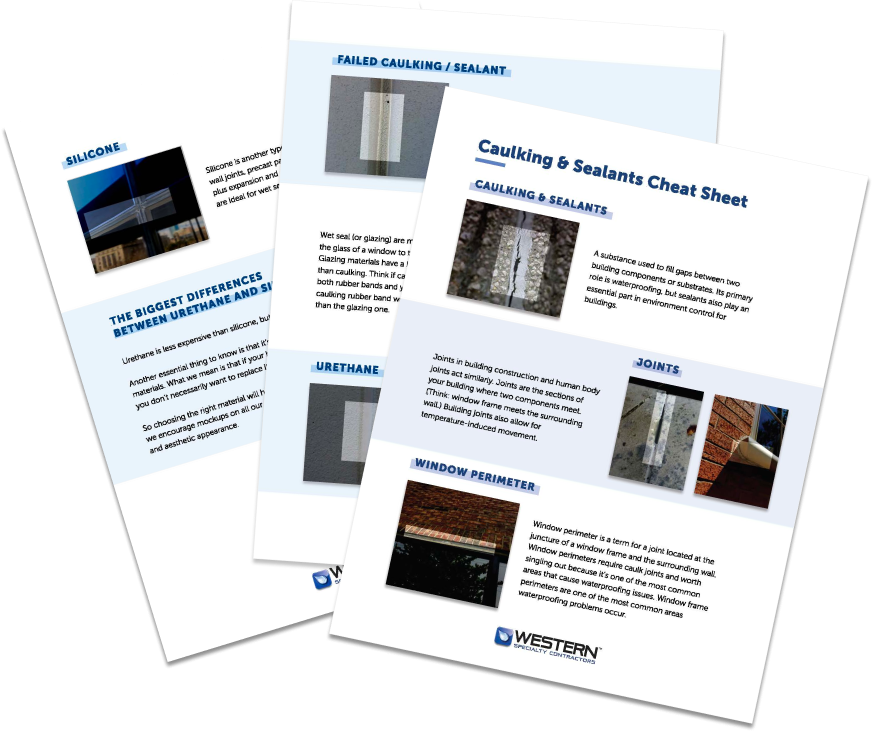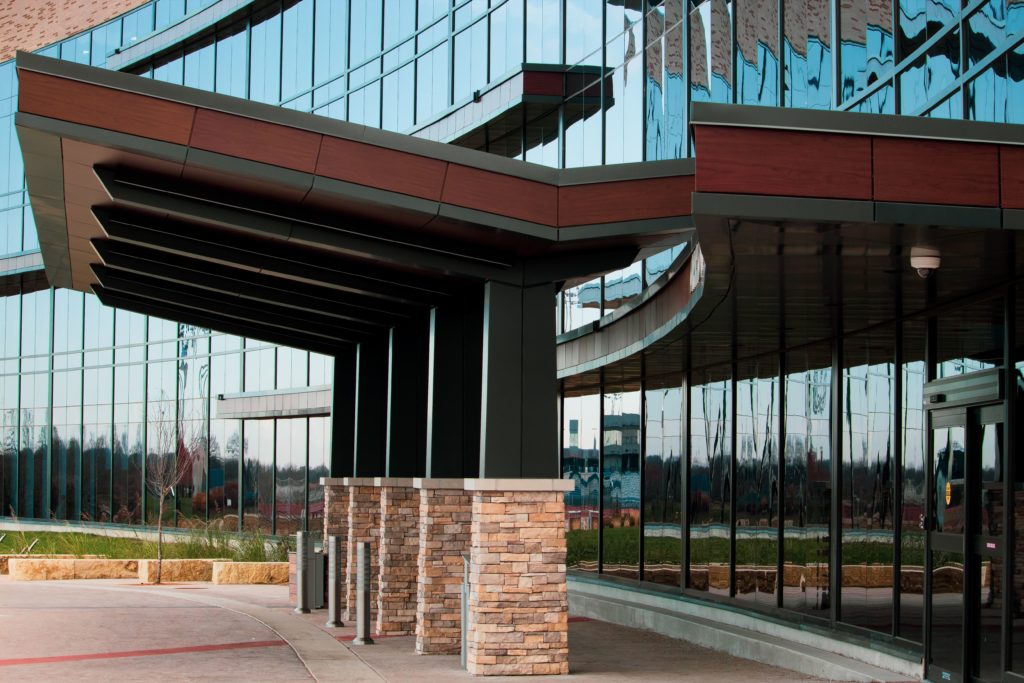 FEATURED SERVICE OFFERING.
Architectural Sheet Metal
With 20+ years of experience, Western's Sheet Metal Division is equipped and qualified to design, fabricate and install complex metal projects while meeting your budget and project goals. From new construction or renovation metal wall panels to a replacement gutter, no project is too large or too small.
About Western
Since 1915, Western has stood by dedication to quality craftsmanship. Family-owned, the company has evolved to become America's largest specialty contractor in masonry, concrete, waterproofing and facades restoration.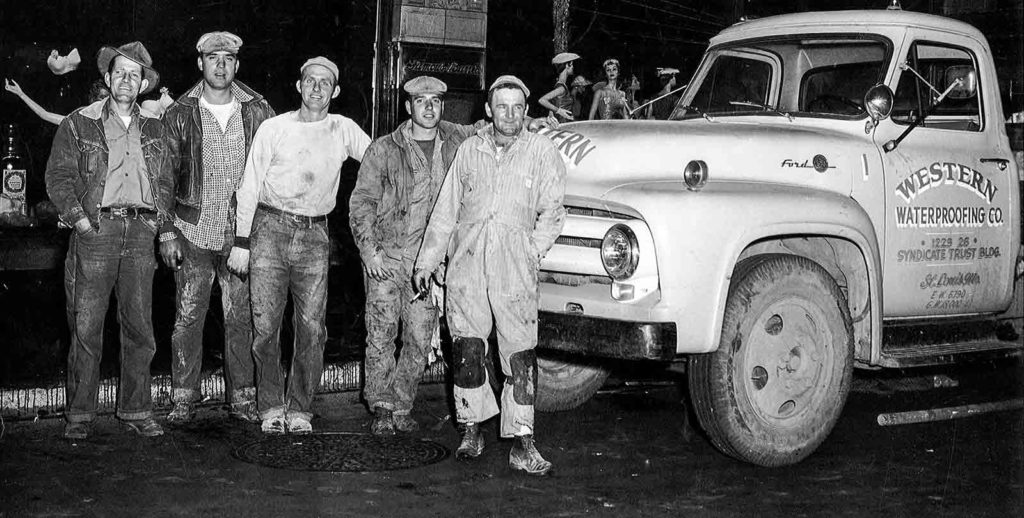 Our Locations
Western is a nationwide network of expertise in building envelope restoration and preservation. With 30 offices across the United States, there's a nearby branch ready to help you with your building maintenance and repair needs.
Our Services
Experts in all phases of building envelope restoration since 1915.
Concrete
Concrete is economical and durable — the backbone of modern construction. But time, water, and weather take their toll and diminish its strength.
Masonry
The materials that give masonry structures their character and beauty are vulnerable to age, moisture, pollutants, building movement, and deferred maintenance.
Waterproofing
Water intrusion is more than an inconvenience for property owners, managers and tenants. Left unchecked, it can cause structural damage.
Roofing
Regardless of the type of property you have or size of your market, dollars invested in selecting a superior roofing system pay significant dividends.
---
See What Others Say About Us
Our happy customers have a lot to say about our services!
"I have enjoyed working with Western Specialty Contractors over the years. I have worked with several other vendors and can say that Western Construction Group's is wonderful to work with. The work that is performed is always excellent along with the scheduling and communication. They can help you come up with a plan to work with your budget to get the results that are needed for your property."
Michelle Grapperhaus
Senior Property Manager, Cushman & Wakefield
"The entire team has been professional, responsive, and easy to work with from our original meeting to the completion of the project. The team communicated each step clearly and provided timelines. Any concerns or questions were answered or addressed in a timely manner. They appeared to take extra steps to ensure our satisfaction and quality of service. Based on all of this, I would recommend Western Specialty Contractors for business roofing needs."
Brenda Johnson
Vice CEO, Advanced Correctional Healthcare, INC
"Western has performed exceptionally at New York Presbyterian Hospital during their time here. They were able to confidently execute challenging projects while working under difficult restrictions and regulations, going above and beyond to get the job done. In addition, their reliability and sensitivity towards the needs of the doctors and patients was outstanding. I look forward to working with them in the future."
Richard Mang, AIA
Manager, Design & Construction,
New York Presbyterian Hospital
"Not only did Western get the job done on time and within budget, they did it with minimal disruption to the Building's operations and tenants, which is no easy task on a 47-story building in the middle of Time Square. The field crew was very respectful of our rules and regulations, and the overall communication in the field and from the office was excellent. Western accommodated all our schedule and other project needs. I look forward to working with them again!"
Jeff Ram
Senior Property Management Professional, New York City Metro
National Account Program
Western's National Account program is designed to offer you, our partner, a single source for all your building envelope repair and restoration. We are committed to providing you with the highest level of excellence possible. As our partner, we assure you that each of your locations will receive the same first-class service and expert workmanship from our team.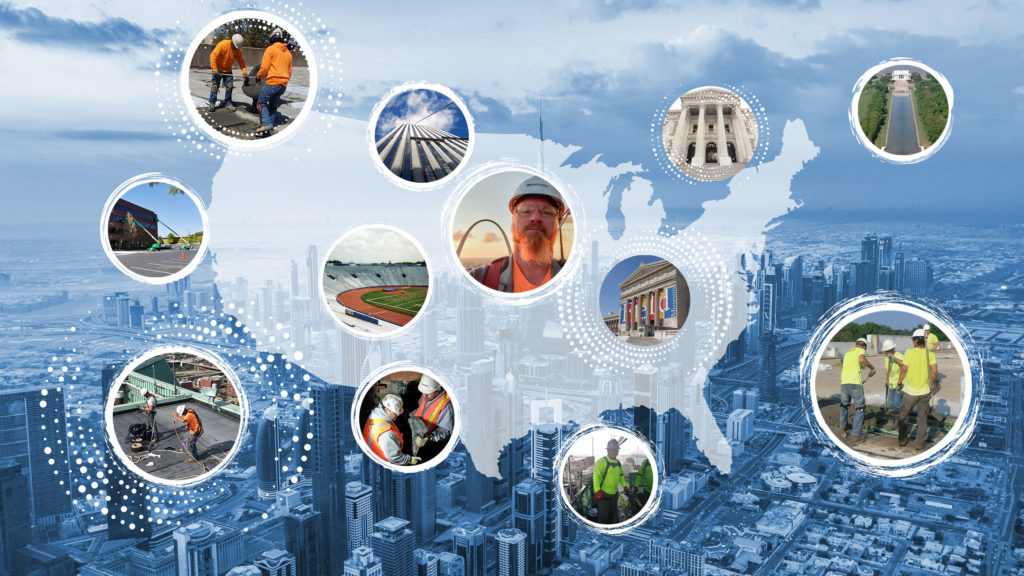 Get in Touch
Whether you'd like us to take a look at minor leak issues, provide a proposal for full capital restoration projects, or give an educational presentation that will help you and your team make your exterior maintenance more cost effective, we'd love to connect with you.
Build a Career With Western