The helipad at Saint Joseph's Hospital in Denver is used numerous times daily by the medical trauma teams. Severe deterioration to the concrete helipad deck had taken place due to an abandoned heat melt system in the slab. Saunders Construction was hired to remove the deteriorated slab and heat melt system and replace the concrete pad. Western Specialty Contractors was selected by Saunders to install a BASF Dega Deck traffic coating system on the new concrete surface.
The system included a primer coat that was impregnated with an aluminum oxide aggregate. The aluminum oxide provides better impact resistance compared to typical aggregates used in deck coating systems. Once the primer cured, a base coat of BASF methyl methacrylate resin was applied. Three different colors were utilized to provide the required markings for the helipad. The base coat was then coated with a highly chemical resistant and durable BASF Dega Deck clear top coat.
The Dega Deck traffic deck system is a multi-layer rapid curing coating material. It is ideal for concrete surfaces subjected to pedestrian and vehicular traffic. Western was able to install the entire system in less than the anticipated time frame because of the fast cure time. The helipad was back in operation sooner than expected.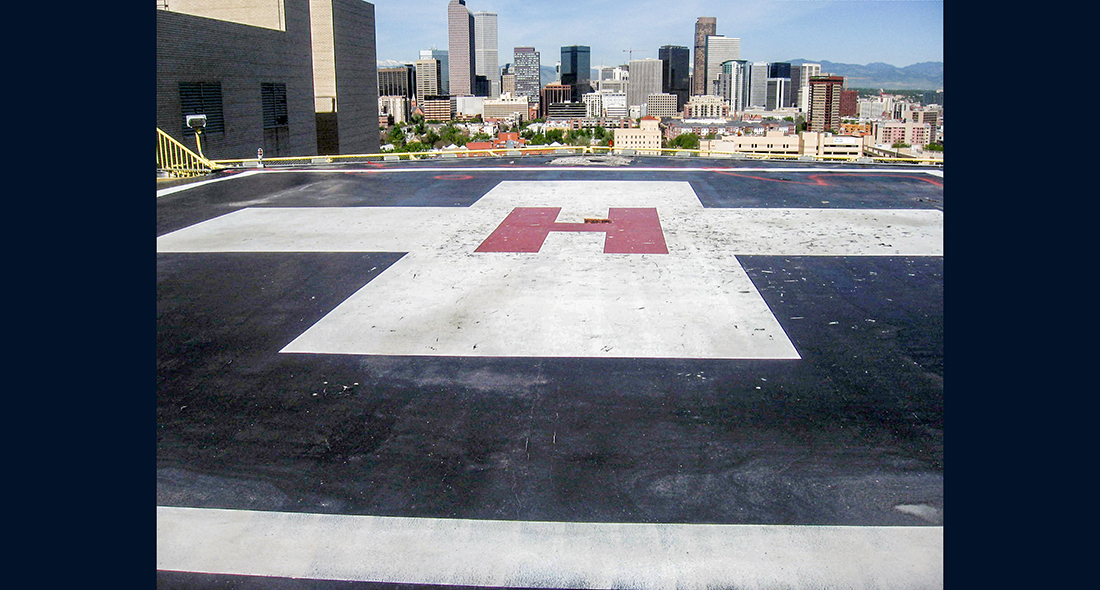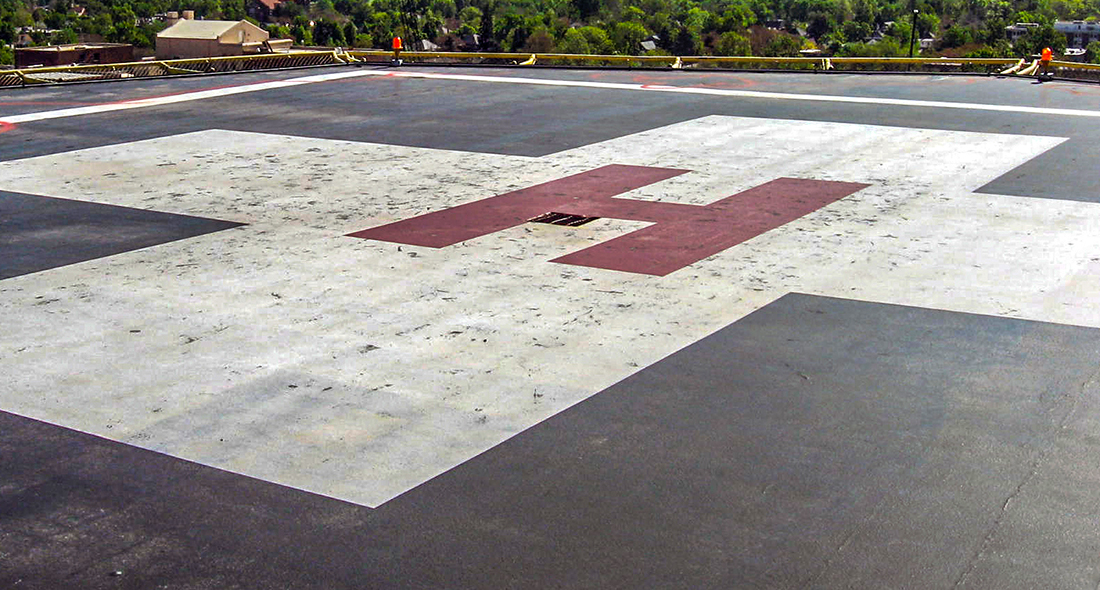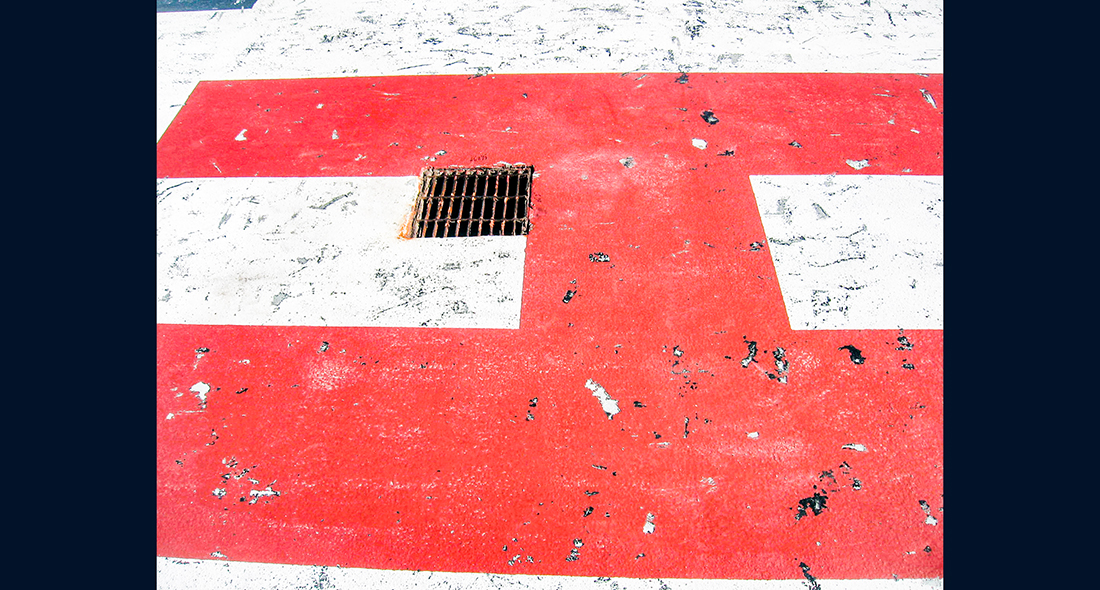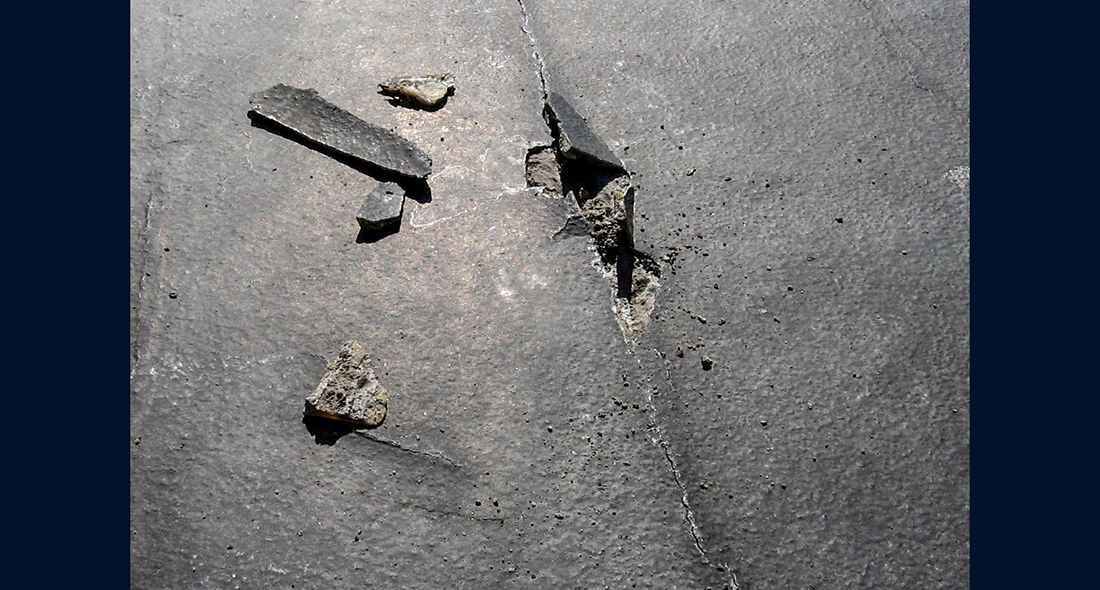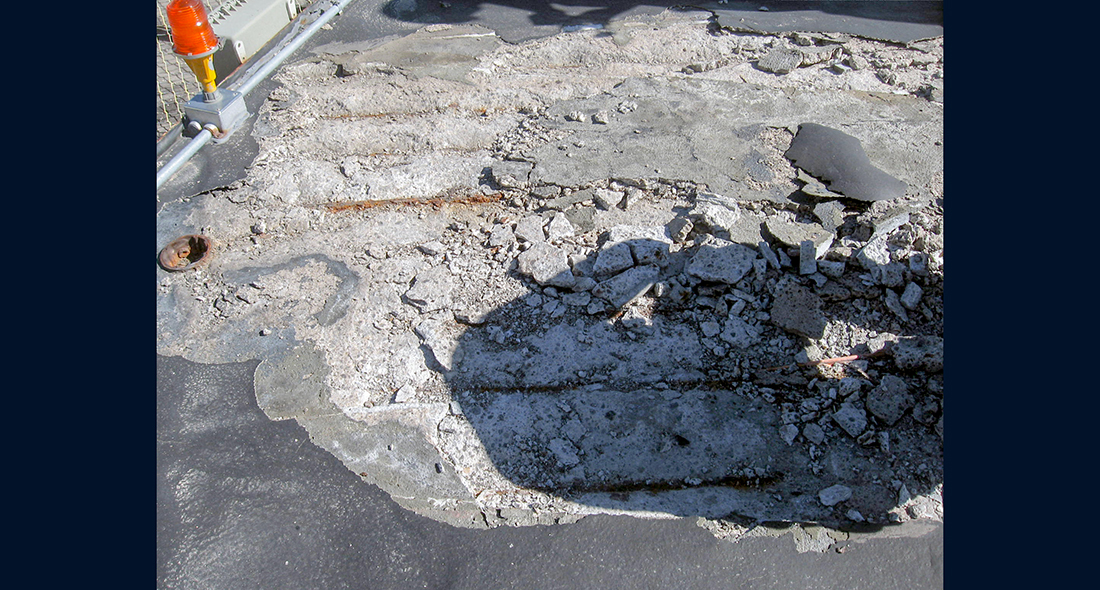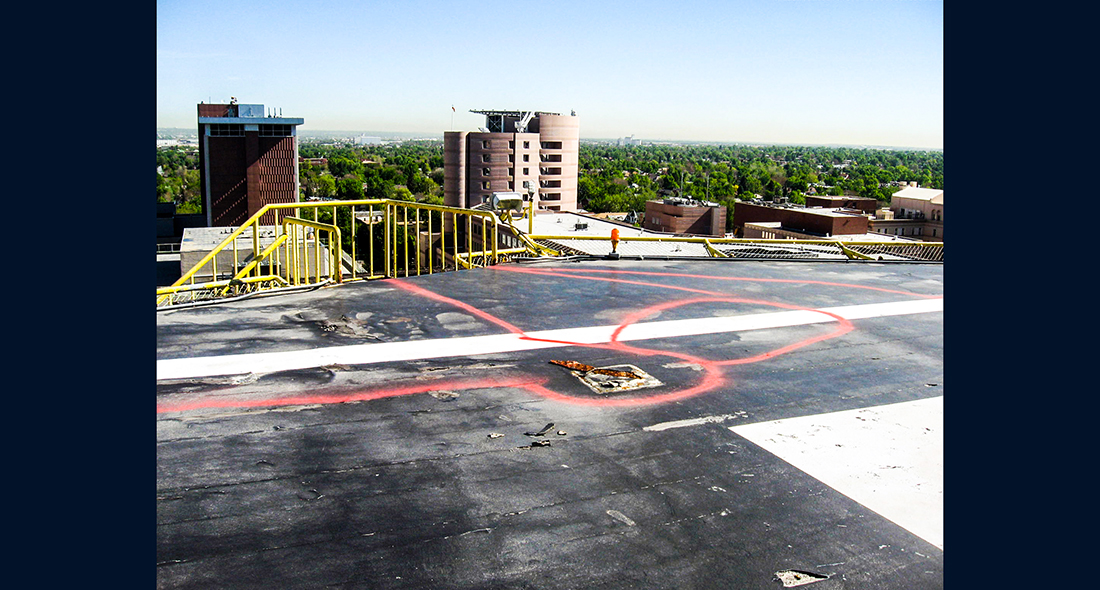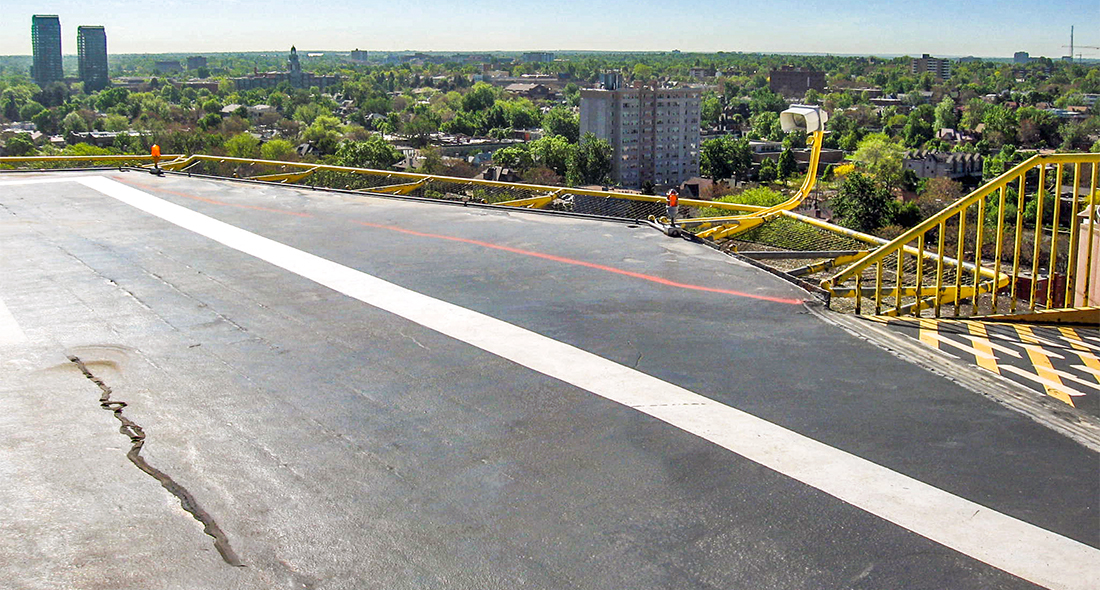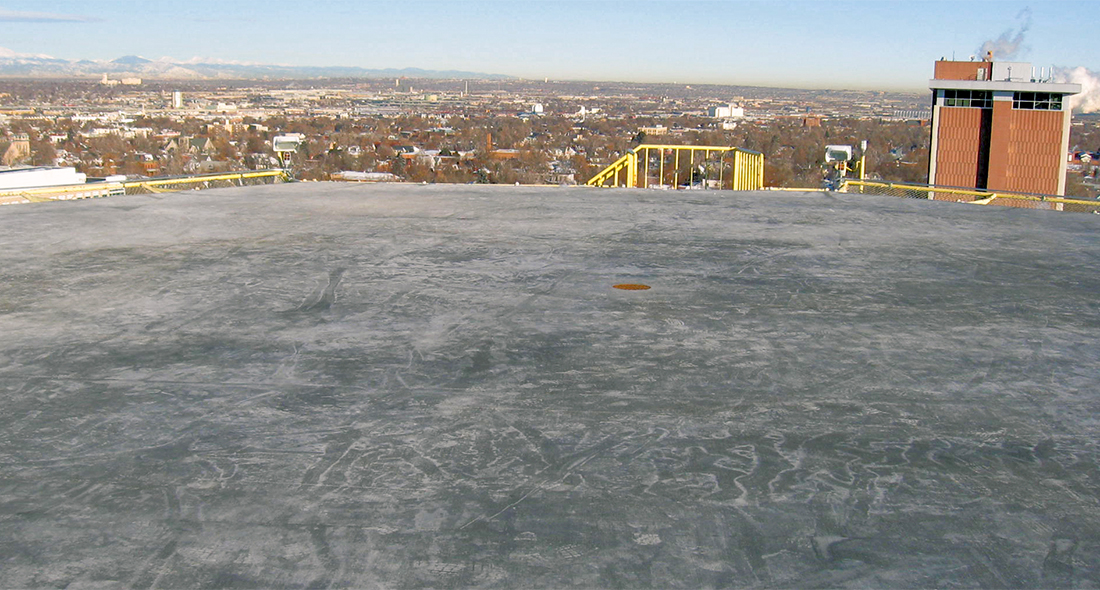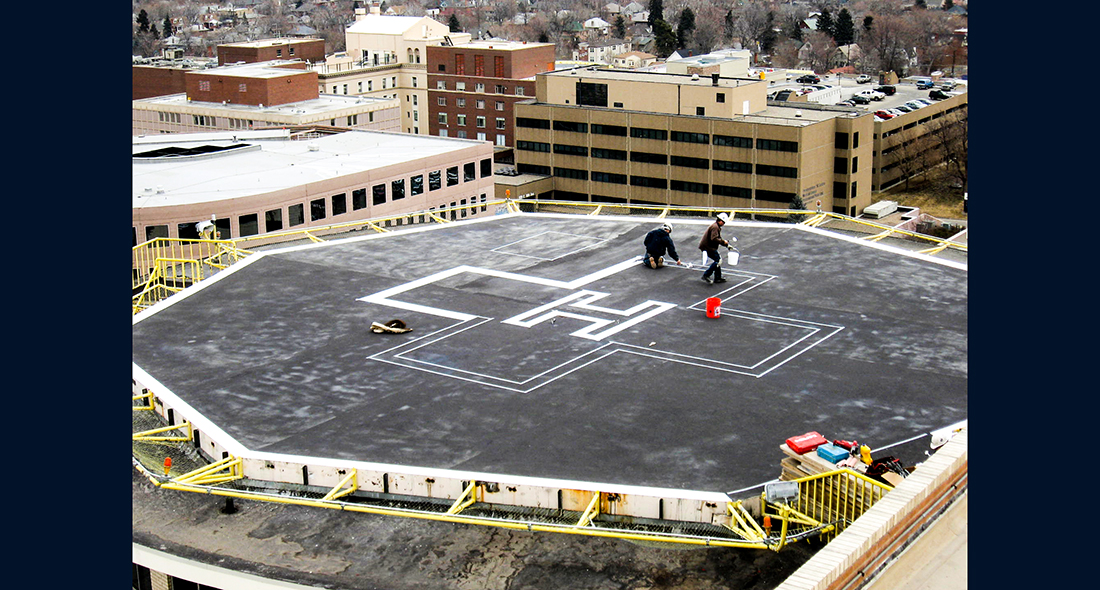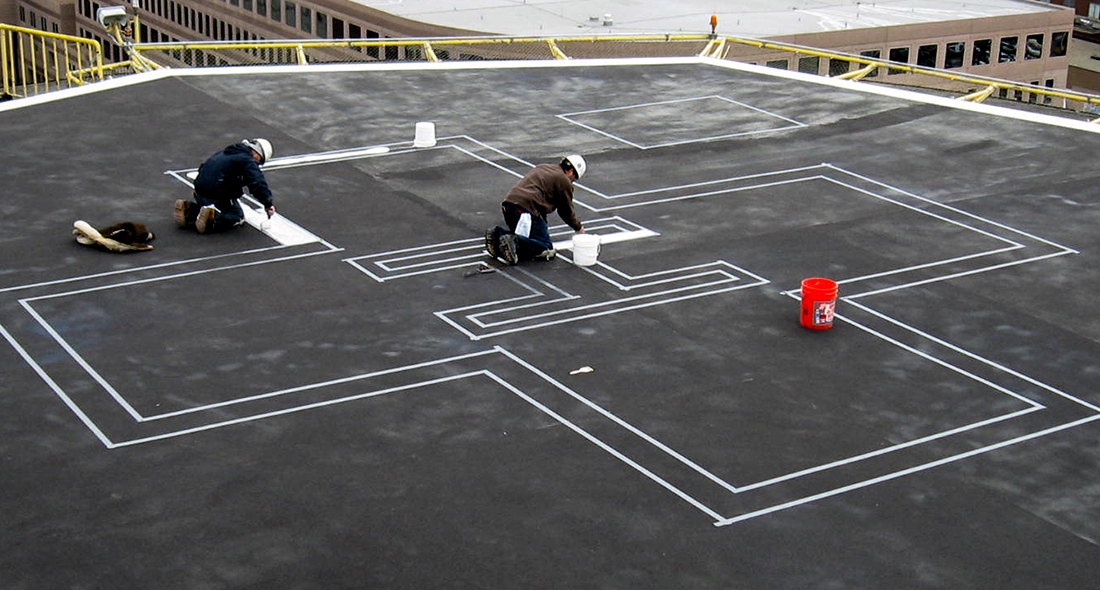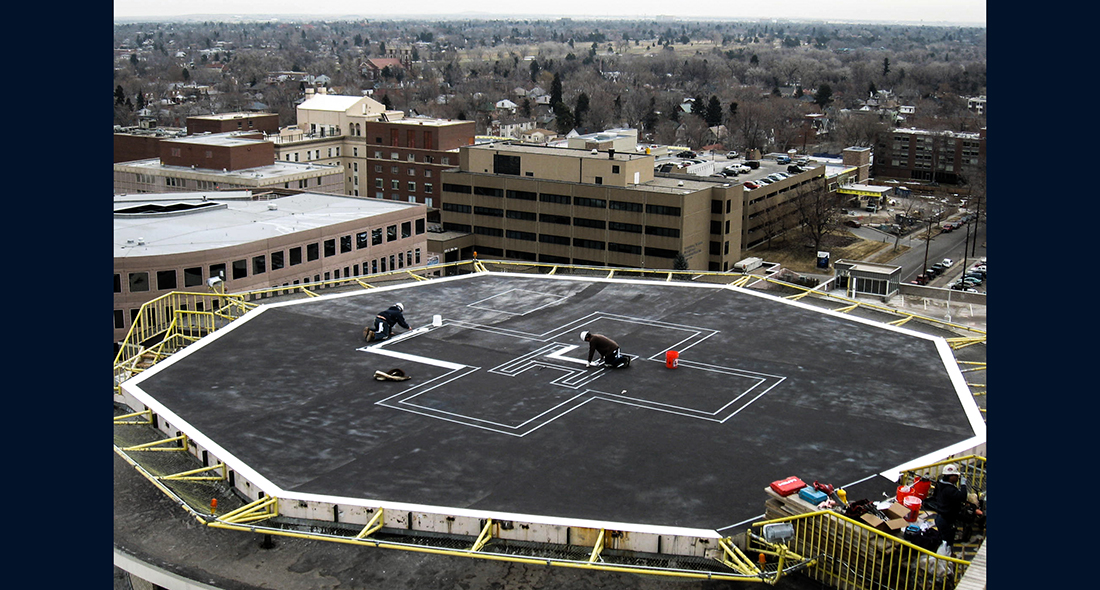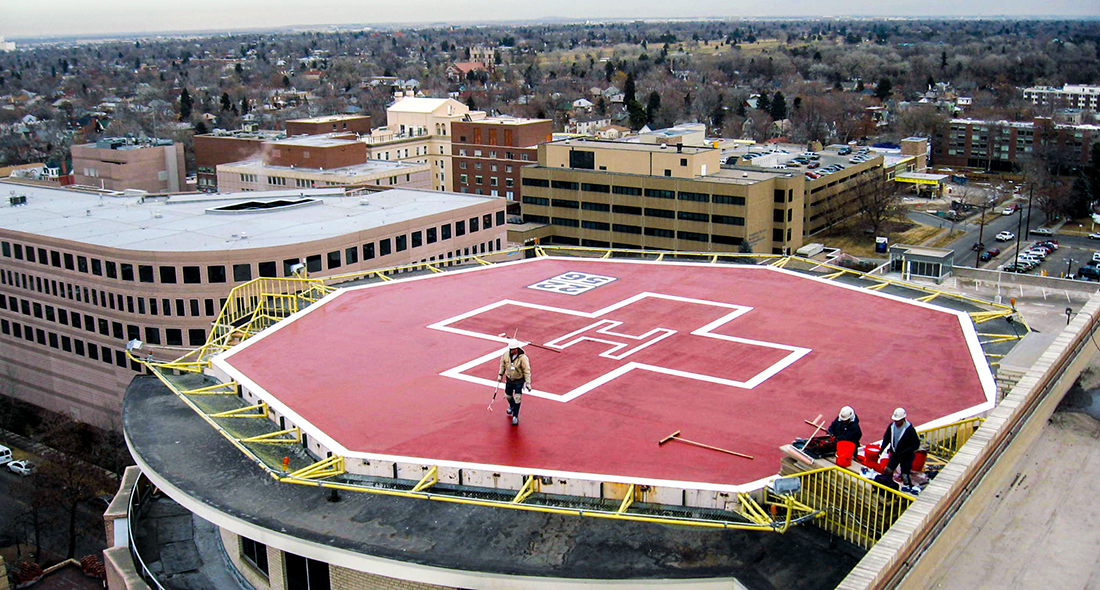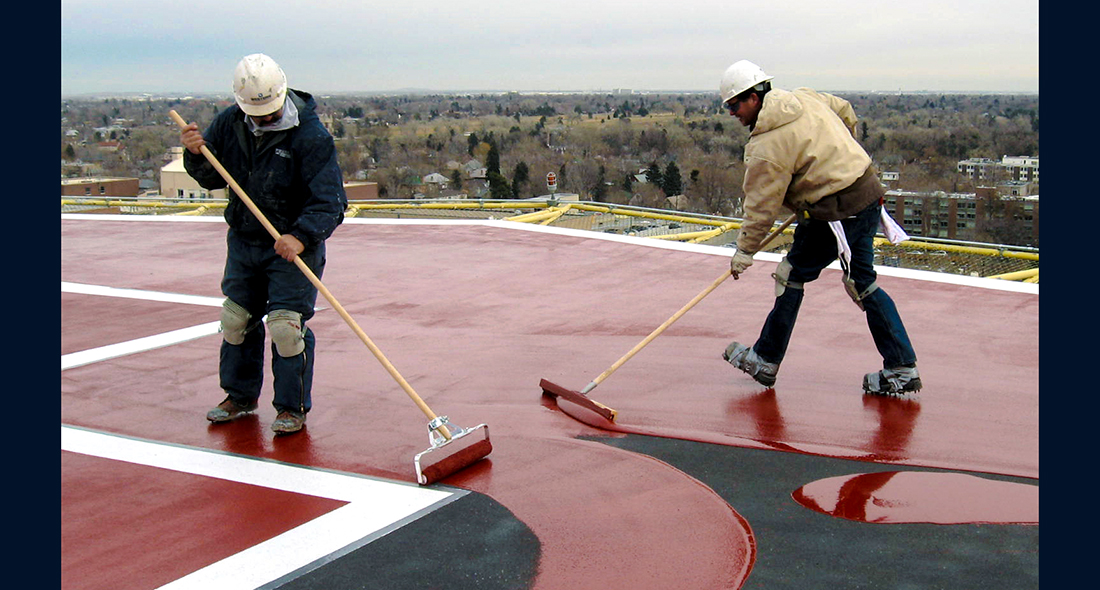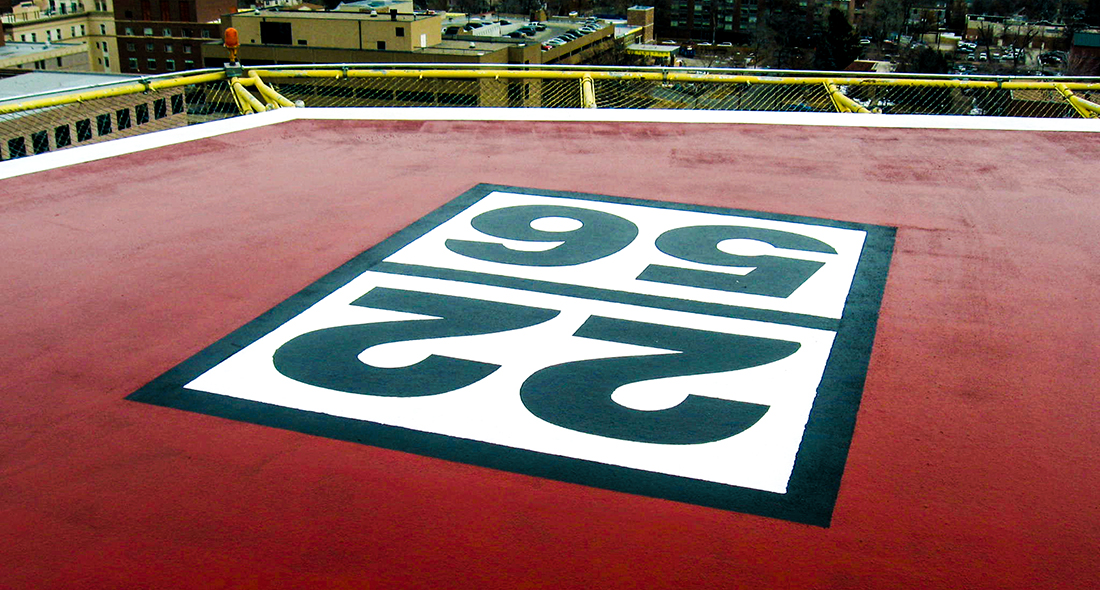 <
>