Chicago's Master Craftsmen in Concrete & Facade Restoration, Waterproofing & Roofing
Our Services
Experts in all phases of building envelope restoration since 1915.
Concrete
Concrete is economical and durable — the backbone of modern construction. But time, water, and weather take their toll and diminish its strength.
Masonry
The materials that give masonry structures their character and beauty are vulnerable to age, moisture, pollutants, building movement, and deferred maintenance.
Waterproofing
Water intrusion is more than an inconvenience for property owners, managers, and tenants. Left unchecked, it can cause structural damage.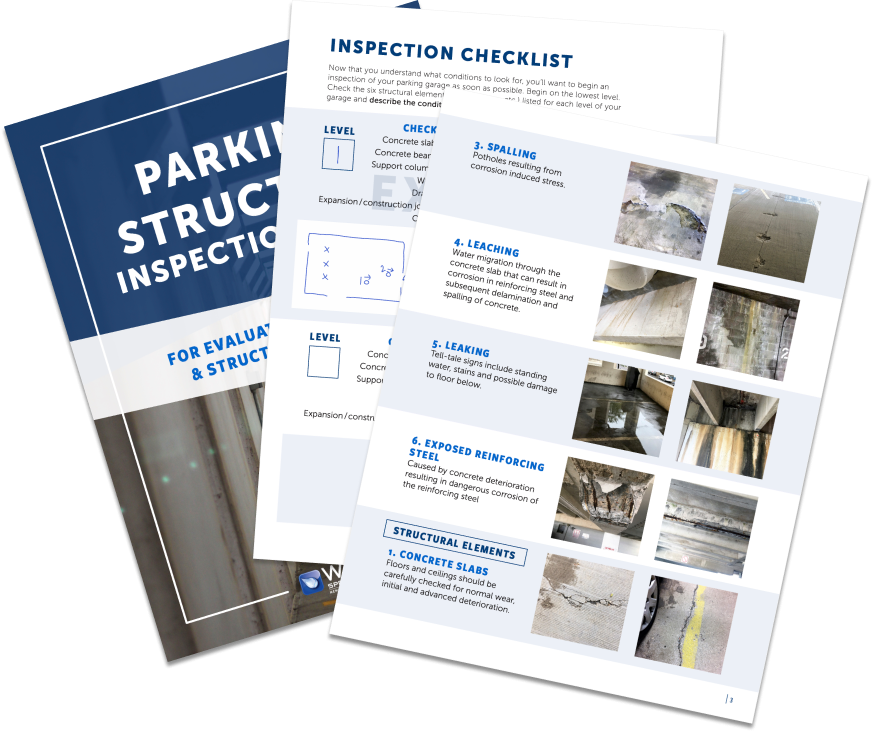 Parking Structure Inspection Guide
Maintaining multi-million-dollar parking garages can be a daunting task for building owners and their facility managers. An ineffective maintenance routine on a parking structure can quickly lead to costly repairs and restorations that can be disruptive to tenants and cause unexpected costs and safety concerns.
Fortunately, identifying and tracking problem areas within parking structures has just become easier with Western Specialty Contractors' new online Visual Guide & Checklist for parking garage inspections.
Caulking & Sealants Cheat Sheet
Practically every building requires caulking and sealants to prevent water from reaching interior spaces.
Caulking and sealants are not only the most commonly used waterproofing materials, but they're also the most incorrectly used. This quick cheat sheet will help you decode any jargon you encounter for caulking and sealants.