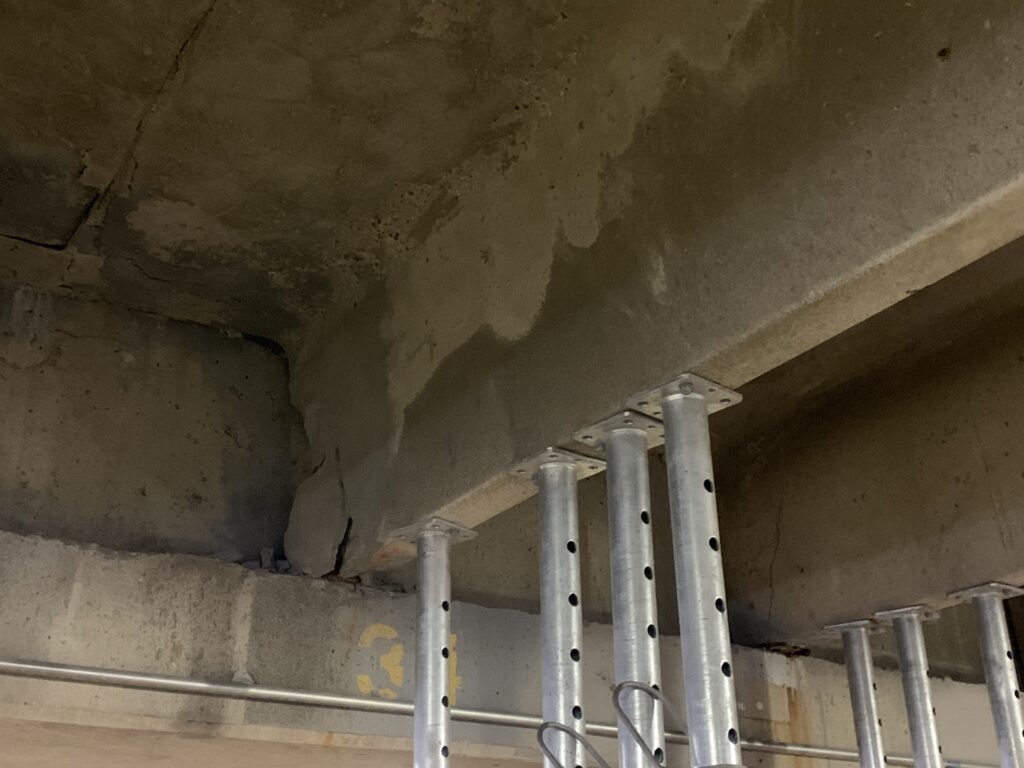 Western Specialty Contractors – Chicago Concrete Division completed a $1.2 million, two-year, full parking garage restoration project that included structural concrete repairs and waterproofing. The project was completed in multiple phases to keep the 205-parking stall garage operational during construction.
The parking structure, part of the Kristin Apartments complex in Schaumburg, IL, is a single-level, double tee-topped garage built in 2006. More than 14 years of exposure to Chicago's harsh winters and freeze/thaw cycles had caused the structure's concrete to deteriorate.
In 2020, the architectural and structural engineering firm Klein and Hoffman Inc. performed a condition assessment to identify the general extent of the structure's damage, along with conceptual repair recommendations.
Western was awarded the project in the spring of 2021 and started restoring the garage in September.
The project scope included, but was not limited to, the following:
Tee stem jacket encasement repairs (56 total)
Full-depth concrete repairs (3,063 sq. ft.), partial-depth concrete repairs (125 sq. ft.) and overhead concrete repairs (383 sq. ft.)
Beam repairs (367 sq. ft.), column repairs (61 sq. ft.) and wall repairs (107 sq. ft.)
Installation of carbon fiber reinforced polymers
Partial slab on grade repairs (1,848 sq. ft.)
Full joint sealant replacement (4,335 ft.)
Traffic membrane application (32,000 sq. ft.)
Western's restoration experts experienced several obstacles during the project, which included a change in ownership, increased quantities, weather and other unforeseen conditions. Proactive communication and value-added engineering provided by Western enabled the project to stay on track. Western utilized approximately 4,100 manhours on the two-year project.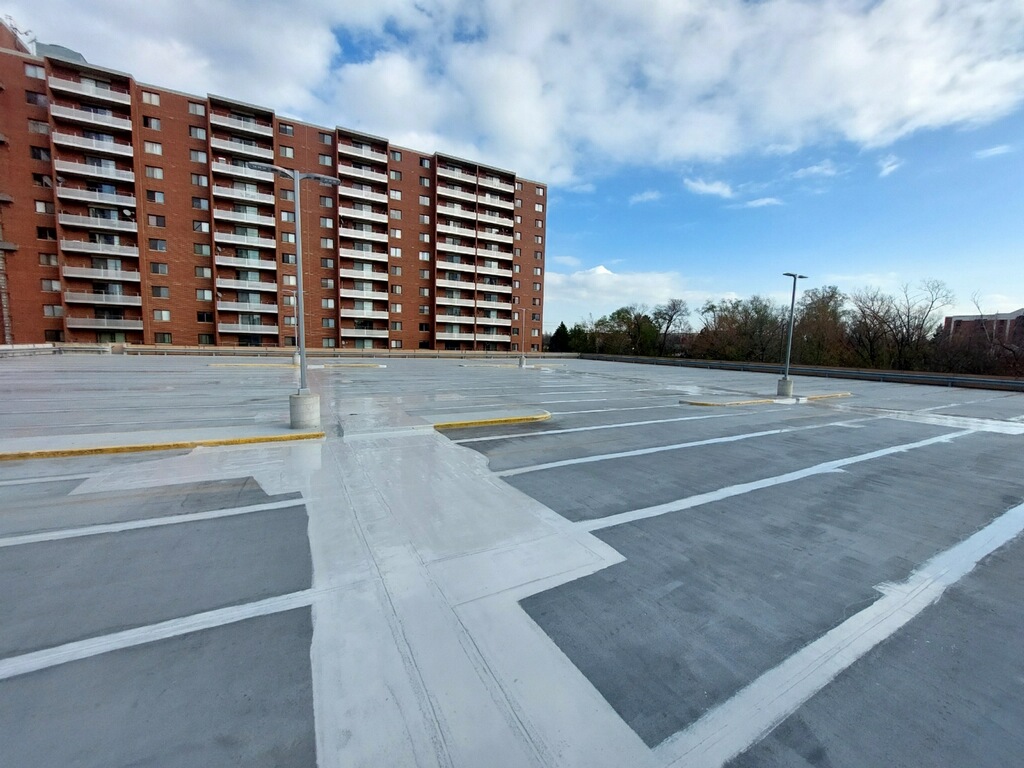 About Western Specialty Contractors
Family-owned and operated for more than 100 years, Western Specialty Contractors is the nation's largest specialty contractor in masonry and concrete restoration, waterproofing, and specialty roofing. Western offers a nationwide network of expertise that building owners, engineers, architects, and property managers can count on to develop cost-effective, corrective measures that can add years of useful life to a variety of structures, including industrial, commercial, healthcare, historic, educational and government buildings, parking structures, and sports stadiums. Western is headquartered in St. Louis, MO, with 30 branch offices nationwide and employs more than 1,200 salaried and hourly professionals who offer the best, time-tested techniques and innovative technology. For more information about Western Specialty Contractors, visit https://WesternSpecialtyContractors.com.