When it was completed in 1974, the Aon Center, then known as the Standard Oil Building, was the tallest structure in Chicago. It's 83 floors rise to 1,183 feet. In 1985, the building was renamed the Amoco Tower and in 1999 it became the Aon Center.
The building was originally clad in thin carrara marble. The marble suffered from a problem called thermal hysteresis or permanent warping. It had to be replaced in 1991. Mount Airy White granite was used for the exterior cladding and the building was caulked at that time with a urethane sealant. After 20 years, the sealant had reached its life expectancy and had to be replaced.
Western was the successful bidder for the sealant replacement. The scope of work involved the 100% replacement of the exterior caulk joints at all granite and window joint perimeters. Silicone sealants were chosen because of their longer life.
The Western crew utilized the building's house rig to access the tower's exterior and manlifts for the third floor and lower portions of the building. A pipe scaffold system was used on the lower plaza level.
The project began in the summer of 2011 and was completed in 2013.
Video Slide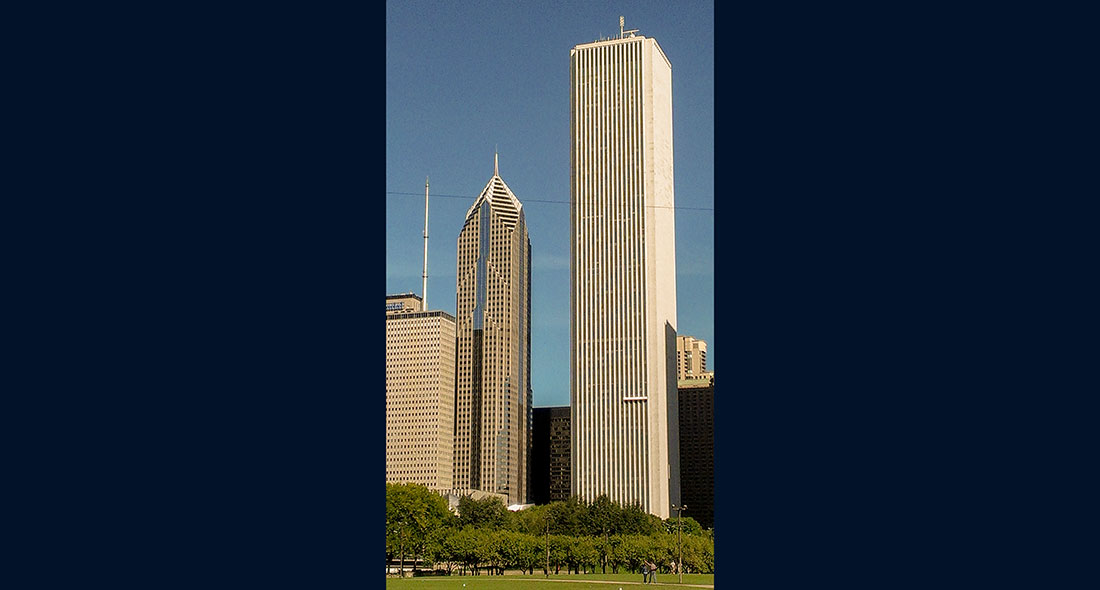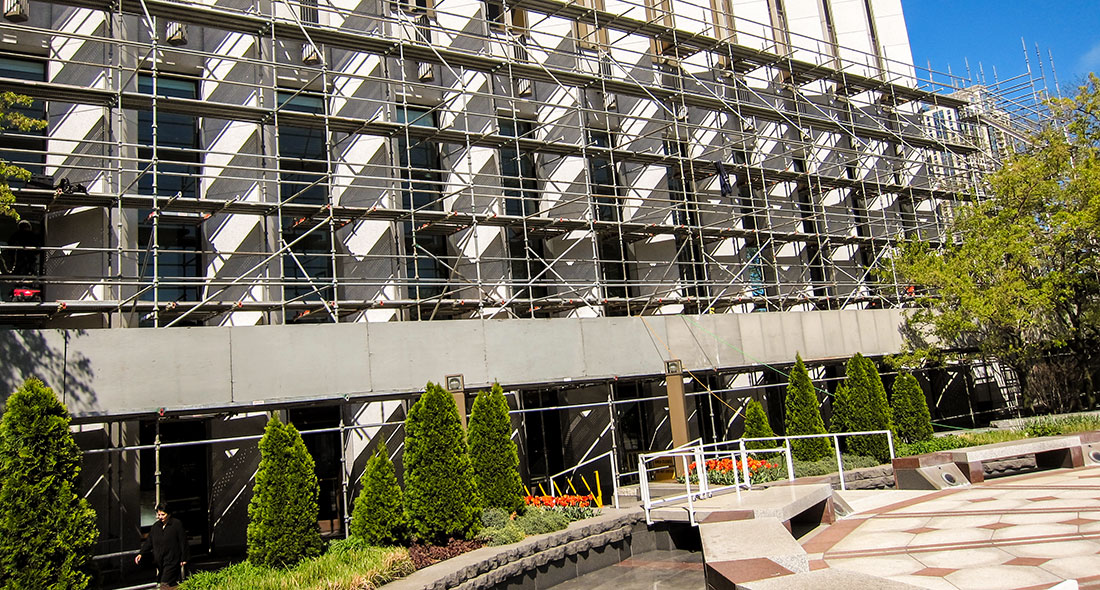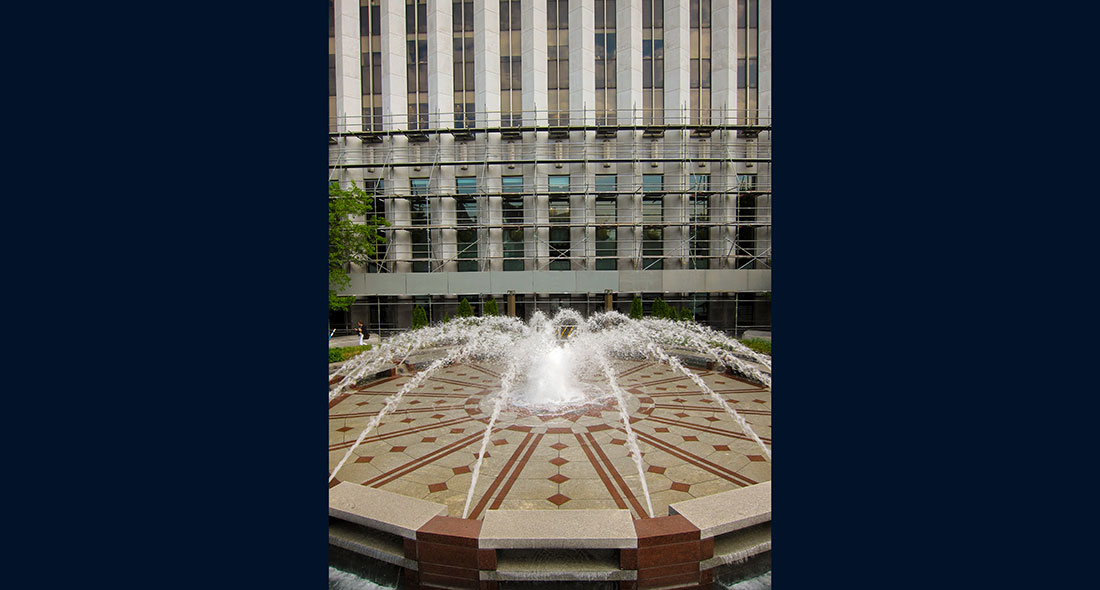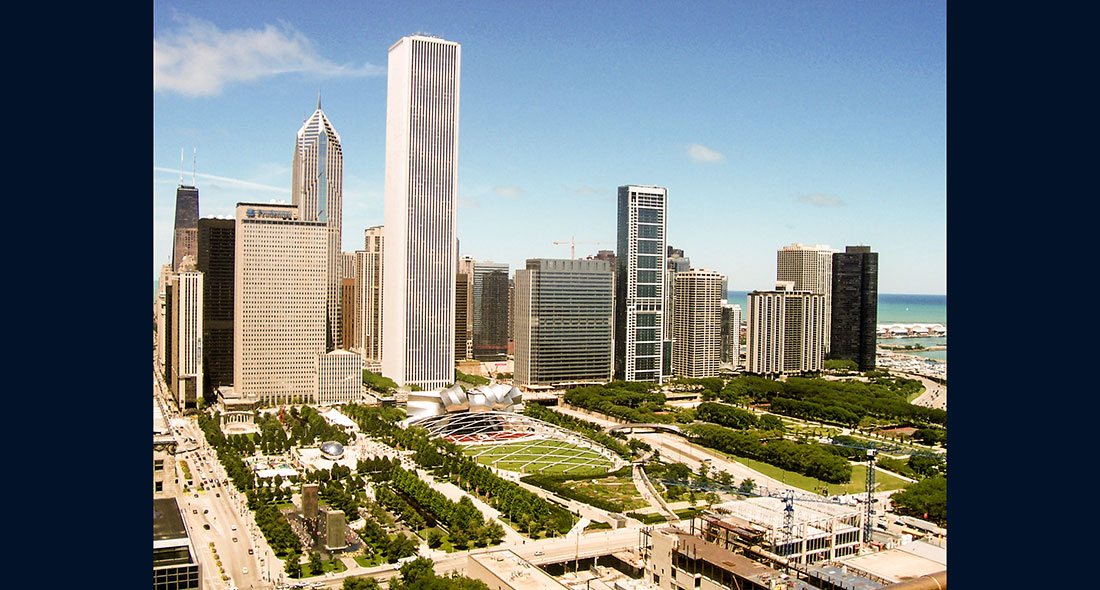 <
>