(St. Louis, MO, September 20, 2022) The Adagio Fountain, featuring a statue of two mermaids in an adagio pose atop a 25-foot pillar, has greeted visitors to Florida's Weeki Wachee Springs State Park since it was unveiled in 1966. Made of vintage masonry, the 56-year-old sculpture was experiencing cracks, spalling, deterioration, and other damage when the Florida Department of Environmental Protection reached out to Western Specialty Contractors – Orlando Branch to resolve the issues.
The iconic fountain's mermaids were created by retired Weeki Wachee "mermaid" Diane Whatt McDonald, 91, of St. Petersburg. McDonald and other women performed as magical mermaids for audiences in the spring's underwater theater – a world-famous roadside attraction that started in 1947 and continues today. The park's spring is one of the deepest natural caverns in the U.S., with approximately 117,000,000 gallons of clear water flowing from it daily.
Western's restoration experts thoroughly evaluated the sculpture before crafting a plan for its restoration. Utilizing boom lifts, workers began the project by thoroughly cleaning the statue and making epoxy patch repairs to all exposed deteriorated locations.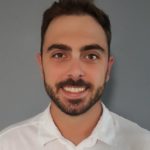 "The extent of deterioration of steel in the mermaid's lower flipper caused crews to treat the steel with caution during the restoration process. Therefore, the statue was barricaded off from pedestrian traffic, and extra care and precaution were taken when we had to completely remove, clean, and re-attach the flipper,"

Taylor Thomas, Western Specialty Contractors Orlando Project Manager
"Western crews worked 480 tedious hours to sculpt and match the art of the original sculptor's work to complete the project and restore the statue to its original glory," said Western Project Manager Taylor Thomas.
The work also included restoration of the statue's interior steel frame. Workers removed rust from all deteriorated steel, then installed a corrosion inhibitor and a thin set of cementitious epoxy adhesive to align the steel with the curves and details of the mermaids' bodies.
To complete the month-long project, Western applied two coats of a historic protective coating, Neogard Ureprime HS4 Epoxy Urethane Primer (Dual Component Primer), to match the statue's existing color. The clear coat Neogard Acrylithane HS2 Urethane (Dual Component Top Coat) was applied over the primer for exceptional chemical resistance and to protect the statue from future weathering.
Despite any challenges, Western was able to complete the project on time and within budget for the park's visitors to enjoy once again.
About Western Specialty Contractors
Family-owned and operated for more than 100 years, Western Specialty Contractors is the nation's largest specialty contractor in masonry and concrete restoration, waterproofing, and specialty roofing. Western offers a nationwide network of expertise that building owners, engineers, architects, and property managers can count on to develop cost-effective, corrective measures that can add years of useful life to a variety of structures, including industrial, commercial, healthcare, historic, educational and government buildings, parking structures, and sports stadiums. Western is headquartered in St. Louis, MO, with 30 branch offices nationwide and employs more than 1,200 salaried and hourly professionals who offer the best, time-tested techniques and innovative technology. For more information about Western Specialty Contractors, visit https://WesternSpecialtyContractors.com.