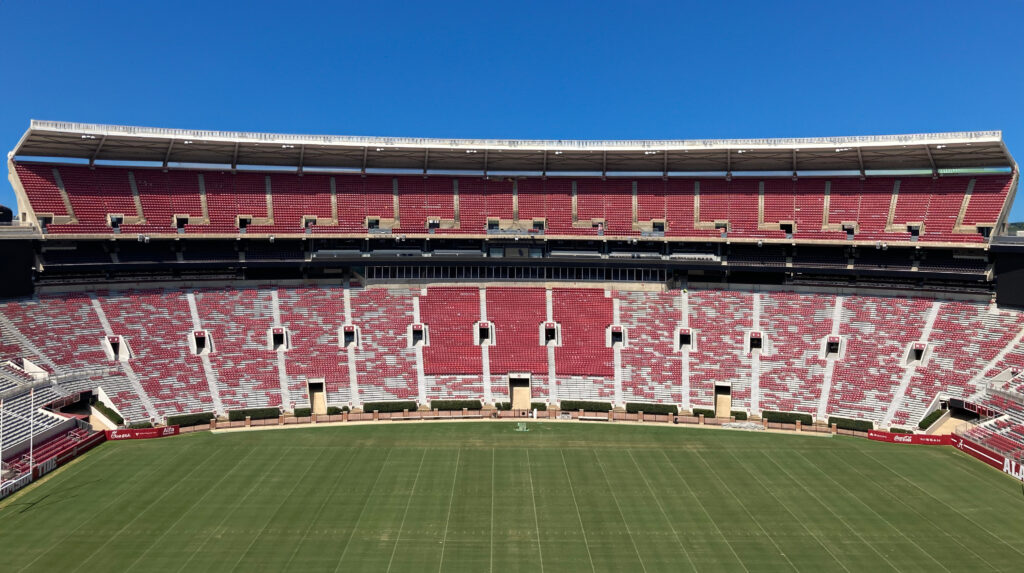 Western Specialty Contractors Replace Deck Sealants on Historic Bryant-Denny Stadium at the University of Alabama
Considered the eighth-largest stadium in the United States and the tenth-largest stadium in the world, the historic Bryant-Denny Stadium at the University of Alabama is an icon in American college football.
Opened in 1929, Alabama's football stadium was originally named in honor of the school's president from 1912 to 1932, George H. Denny. In 1975, the state legislature added longtime head coach and alumnus Paul "Bear" Bryant to the stadium's name. At its peak, the stadium can accommodate over 101,000 fans.
Boasting such a large capacity, the historic concrete, steel, and masonry stadium has seen its share of wear and tear over its 93-year history, which included expansions in 1937, 1946, 1961, 1966, 1988, 1998, 2006, and 2010.
With such an iconic stadium to maintain, the university relies on Western Specialty Contractors –Atlanta Branch to safeguard it. Without routine maintenance and protection, these concrete and steel structures are subject to cracking, spalling, and structural damage from movement and reoccurring freeze and thaw cycles.
Western's experts work with stadium owners and facility managers across the country to analyze the type and extent of any damage present and recommend cost-effective, remedial measures to protect and extend the facility's life and keep fans safe. Cutting-edge, long-wearing materials are often recommended to restore and protect a stadium from future damage.
In April 2021, Western was contracted by the University of Alabama to perform concrete restoration and sealant replacement on Bryant-Denny Stadium's Upper West Deck. Western performed the appropriate restorations at the direction of engineers Walter P. Moore and Javier Balma. Western's crews removed all the old pre-mold expansion joints and sealants beneath and behind the seating on the Upper West Deck and installed new, two-part sealants and pre-molds. Western also cut out and re-caulked all the control joints on the deck and made minimal concrete repairs at the throats of the joints.
The university challenged contractors to complete the project in a short amount of time to prepare for the fall 2021 football season. When other contractors backed out of the project because they feared removing all of the stanchions and replacing them during the timeframe provided to complete the project, Western's experts devised a plan using creative means and methods to successfully complete the project ahead of schedule in August 2021.