Historic renovations present significant challenges even in predictable situations. In early 2017, Western Specialty Contractors completed an unexpected and challenging repair when lightning struck the bell tower of First Presbyterian Church in El Dorado, AR. The blast was so powerful, a piece of the steeple was recovered a block away.
Listed on the National Register of Historic Places, the steeple features intricate terra cotta masonry dating back to the church's original 1926 construction. Western Specialty Contractors had already restored masonry on the historic building, which is why the church leadership sought out the specialty contractor's guidance on the delicate repair. Western's branch offices in Little Rock, AR, and Dallas, TX led the project, leaning on their deep knowledge of both historic renovation and this unique building.
Preserving as much of the original steeple as possible was a priority for everyone involved on this project. Western crews looked beyond the immediate work to select the best processes and materials to help the church maintain its building in the future.
In addition to shattering the steeple, the lightning strike damaged the brick support structure underneath. The team removed all damaged parts of the brick support and rebuilt it,
matching it as closely as possible to the original.
After conducting a thorough search and rescue mission of the terra cotta rubble, the team evaluated each piece. Any piece that could be used again made its way back into the steeple.
To fill in the missing spaces, Western workers used GFRC. They then pinned all the pieces to the brick support and coated them to match the original surface. The whole process required meticulous measurements of both the existing steeple and the recovered pieces.
A 120-foot articulating boom lift allowed the team to set the pieces on the street first, then reassemble the steeple on the bell tower. Western set up barricades around the bell tower and the pedestrian areas below in order to allow church access for worshipers during the entire construction process.
The project was completed on time, within budget and safely.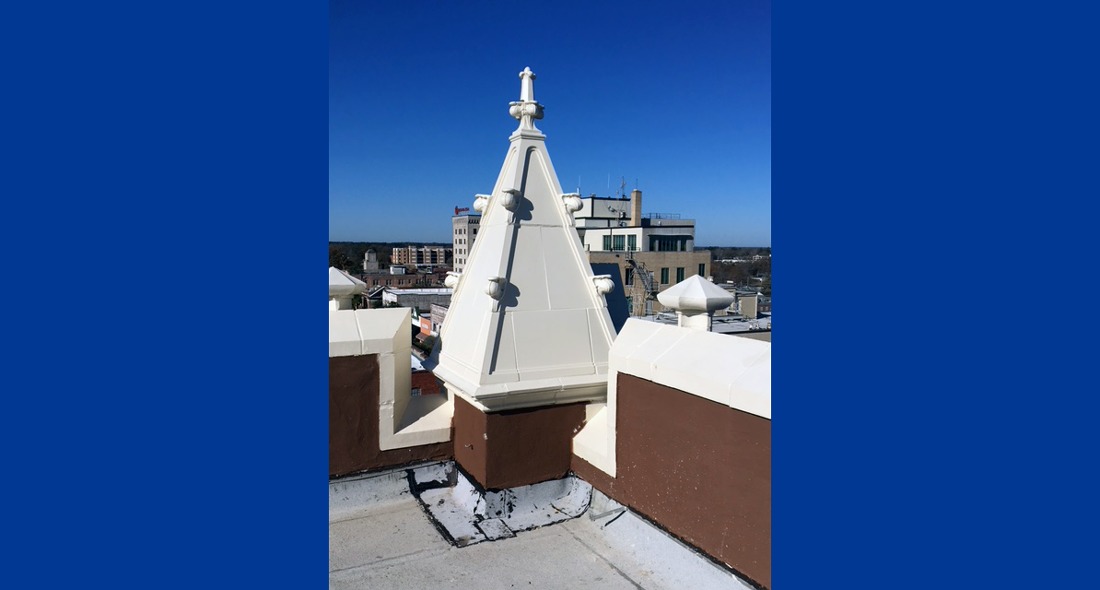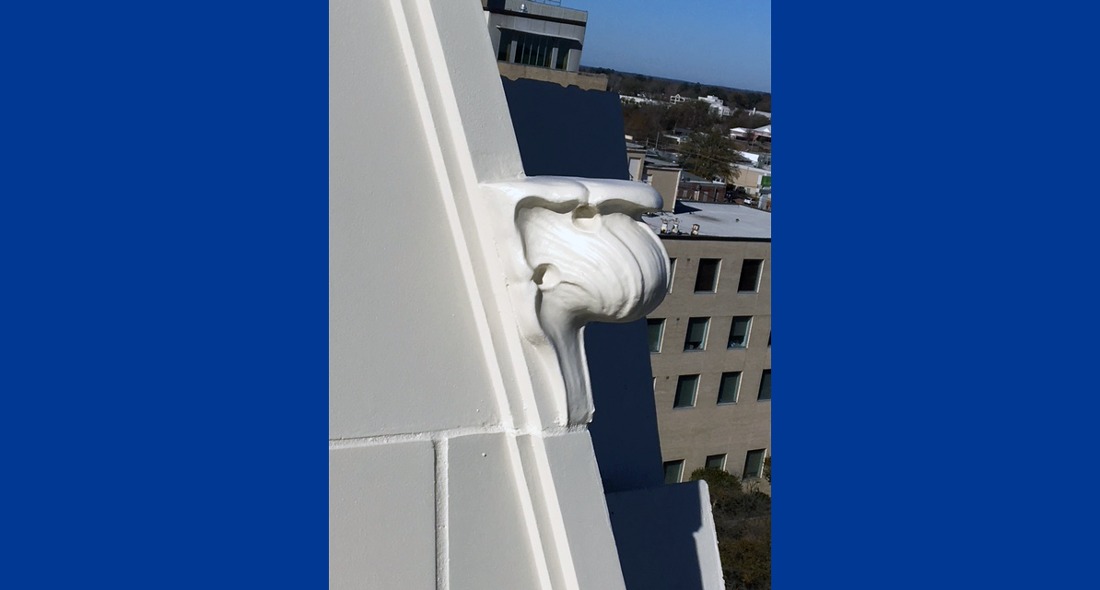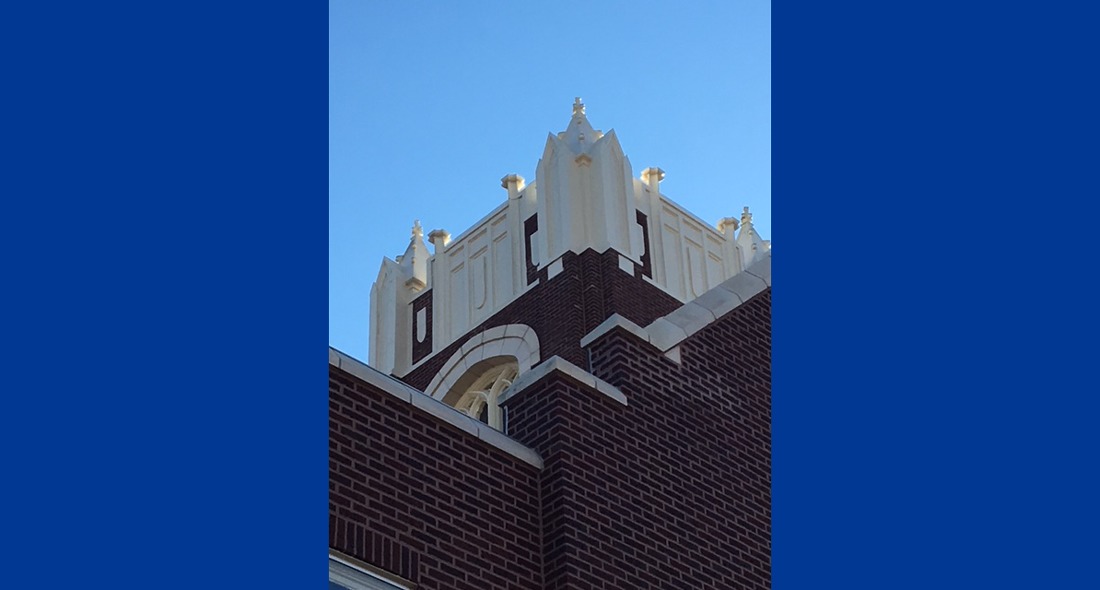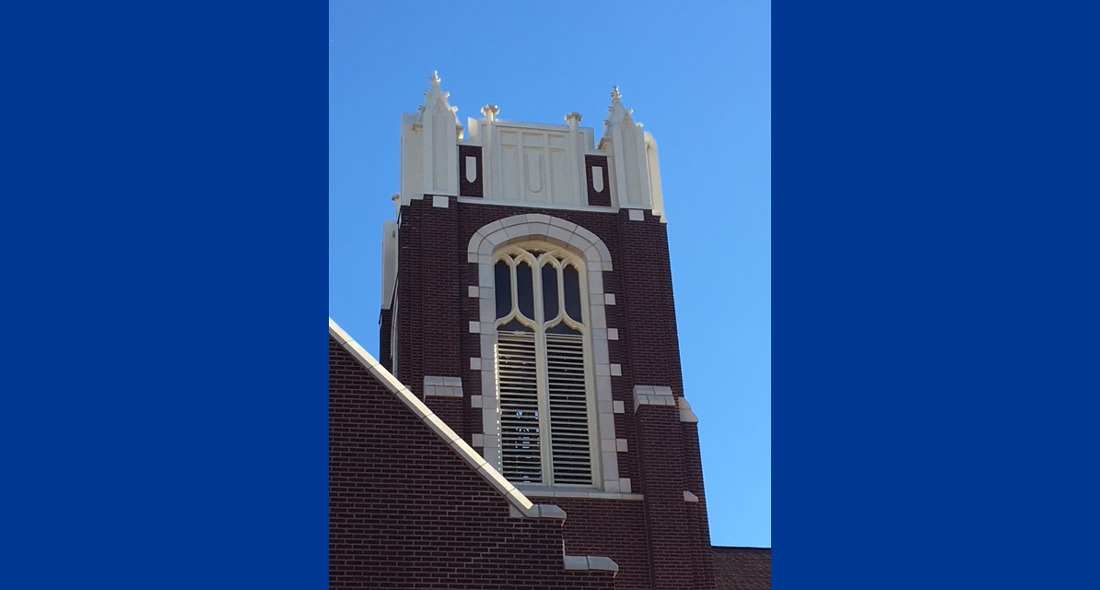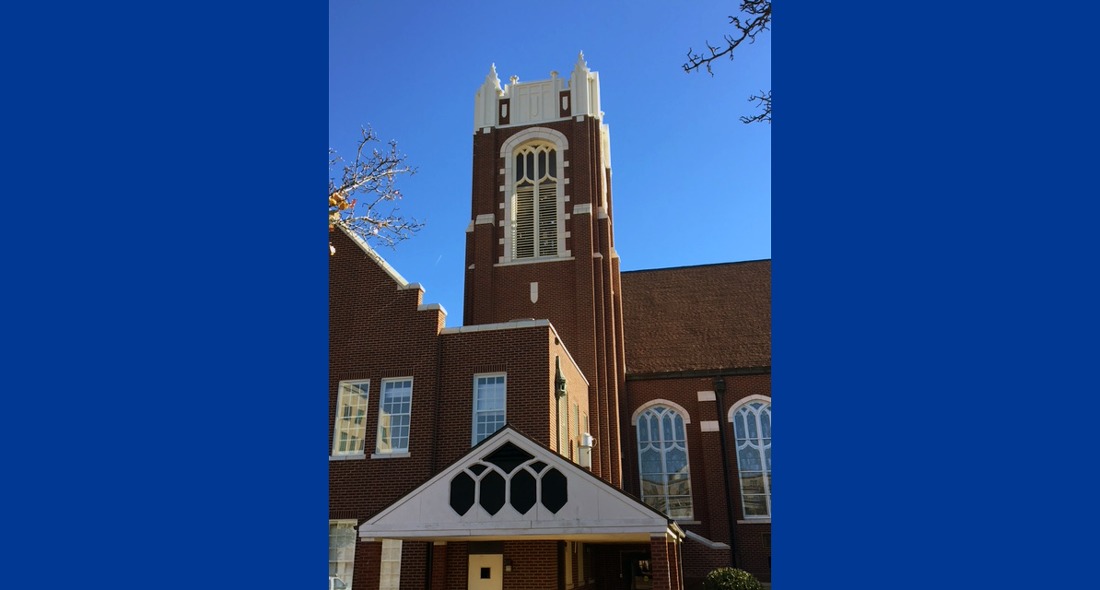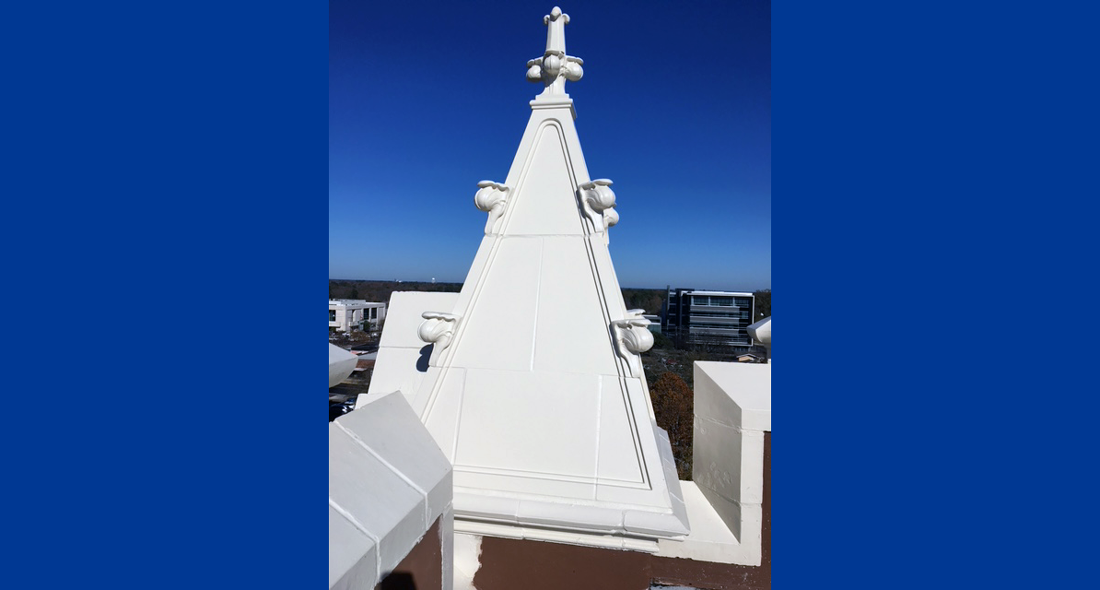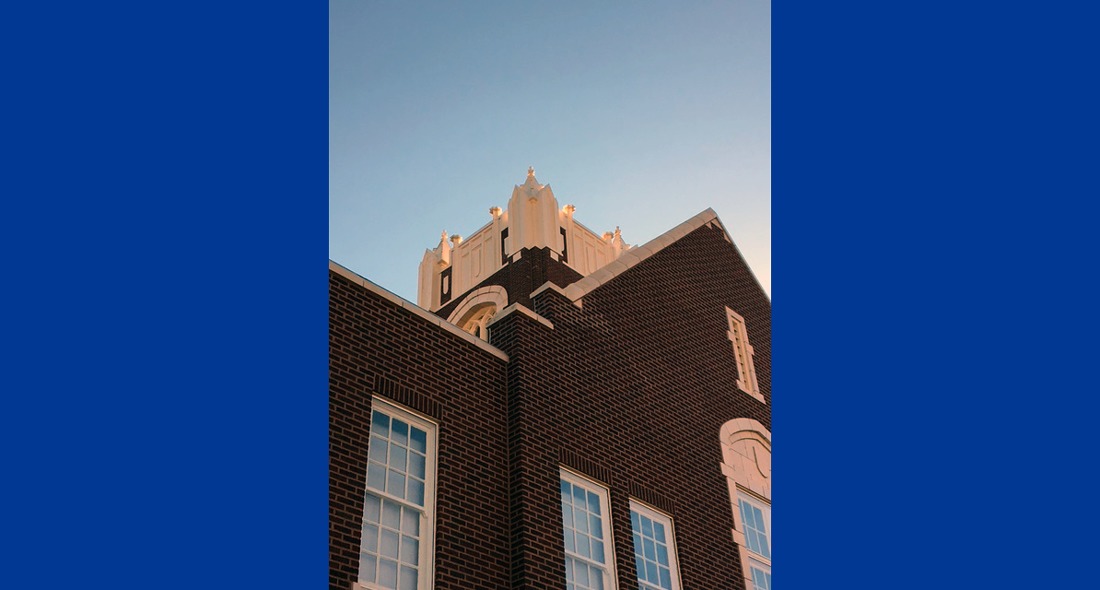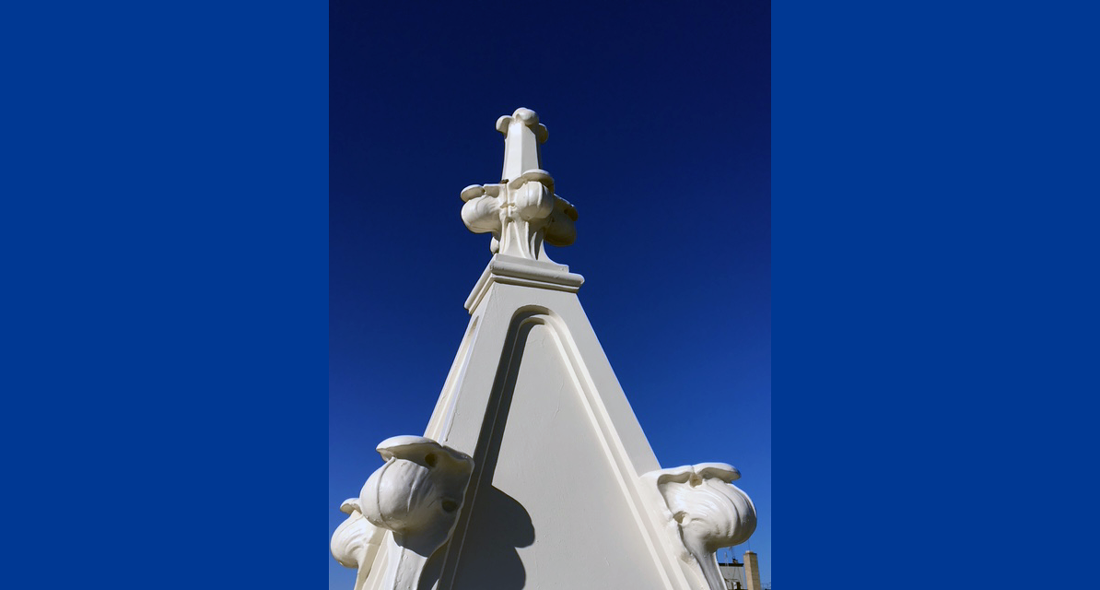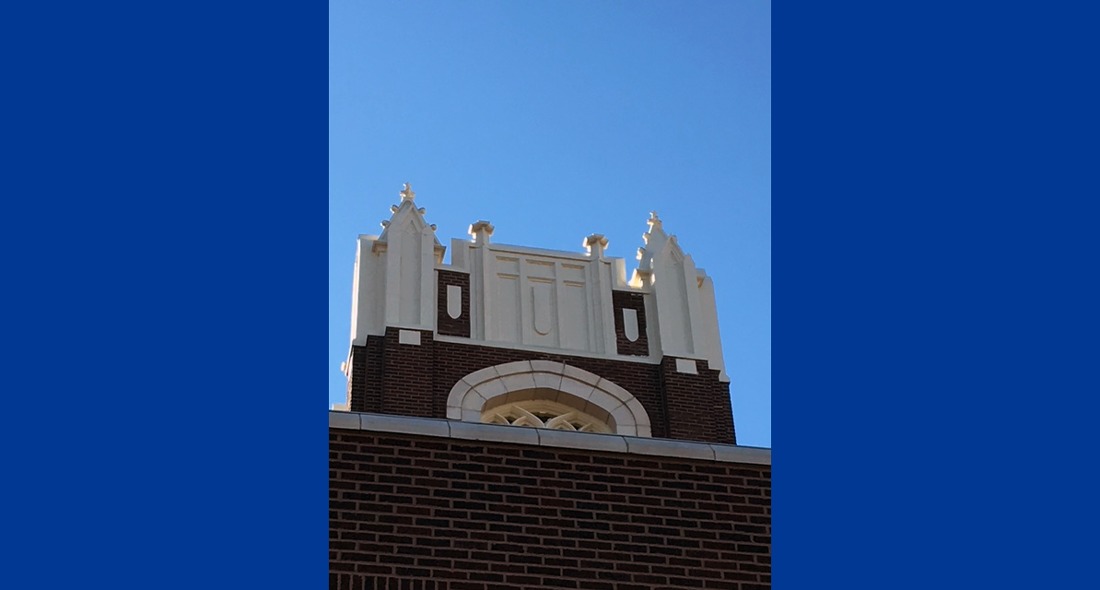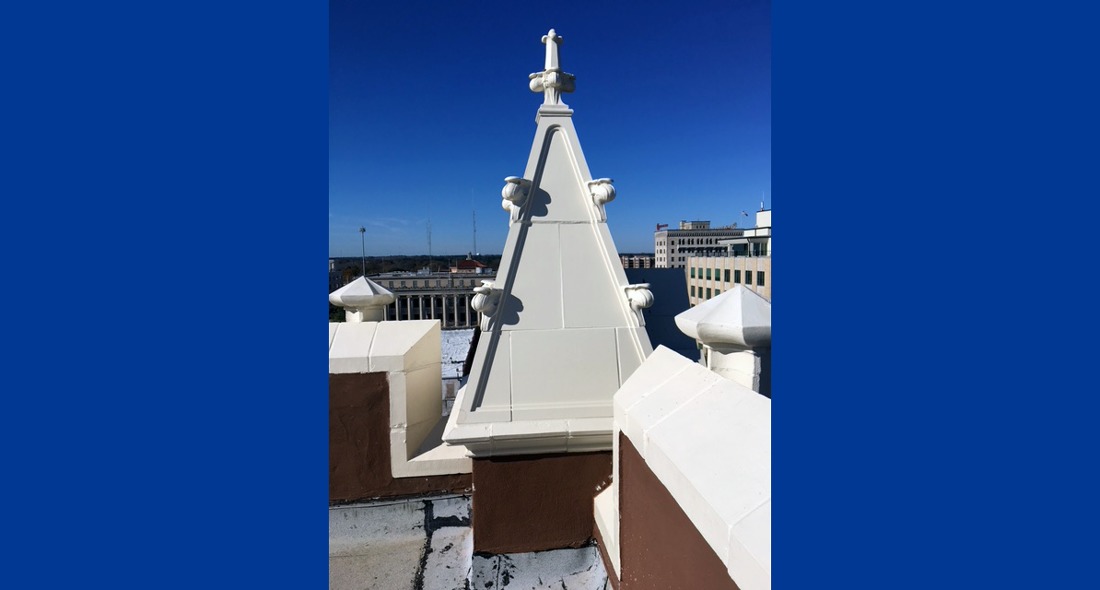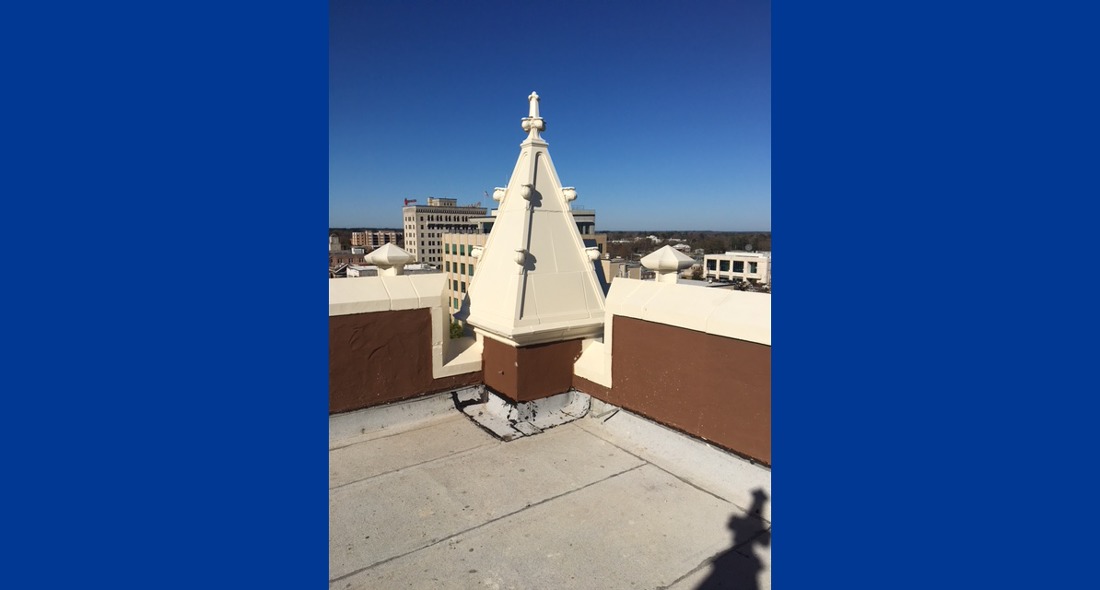 <
>