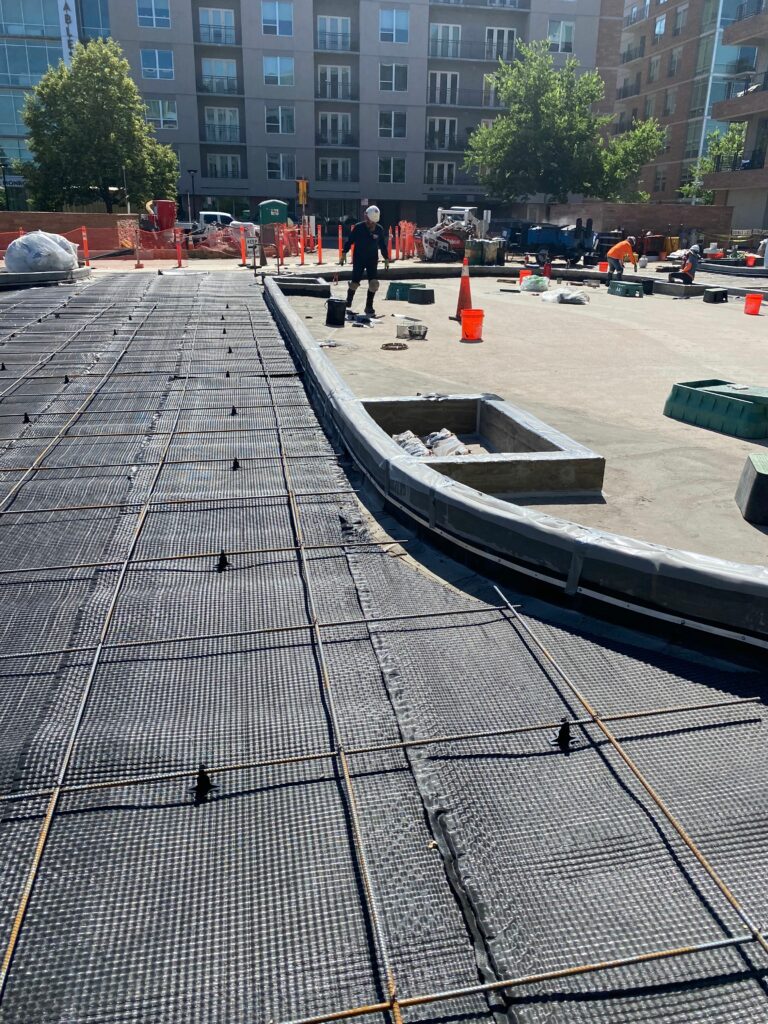 Western Specialty Contractors – Denver Branch has renovated the concrete entry drive and plaza to Monroe Pointe Condominium's underground parking garage in Denver, CO. A significant part of the renovation included the installation of a hydronic snow melting system to prevent snow and ice from accumulating on the entry drive and plaza surfaces.
Hydronic systems heat a mixture of water and propylene glycol (anti-freeze) in a centrally located water heater or boiler, which is then pumped through a network of polymer tubing embedded in concrete, asphalt or other types of medium to warm its surface. In cold climates such as Colorado, where snow and ice are prevalent, hydronic systems help to minimize damage to driving surfaces caused by traditional melting chemicals and removal equipment and make driving surfaces safer for tenants.
The Monroe Pointe Condominium Association contracted with Western's Denver Branch and Martin & Martin Consulting Engineers to perform the work. Built in 2008, the parking garage's concrete topping slab had passed its useful life. It was spalling, cracking and deteriorating, having been patched with concrete and asphalt multiple times over the years.
The HOA investigated many repair alternatives, which included installing a 3-inch asphalt topping or slurry coating or using precast concrete slabs to replace the deteriorating cast-in-place topping.
"We knew there was a drainage issue with the various landscape islands, so simply covering the old concrete topping slab was doomed to fail even though the old in-slab drains had been replaced. The decision was made to replace the concrete topping slab and install a snow melting system to minimize future damage," said John Meyer, Denver Branch Project Manager.
Western started the project by removing the existing concrete topping slab and waterproofing membrane on the garage's main entry drive and plaza. Crews then repaired the structural concrete slab as needed and installed an American Hydrotech 6125 fabric-reinforced waterproofing system, followed by the glycol/hydronic snow melting system, then finally, a new concrete topping slab.
The parking garage plaza and entry ramp are the condo's only entry point into the parking structure. The necessary repairs and associated closures posed a real challenge for the homeowners and delivery vehicles to access the building. Through creative planning, Western was able to phase the project to allow for continuous garage use and limit the inconvenience to homeowners. Western was able to complete the project on time and within budget.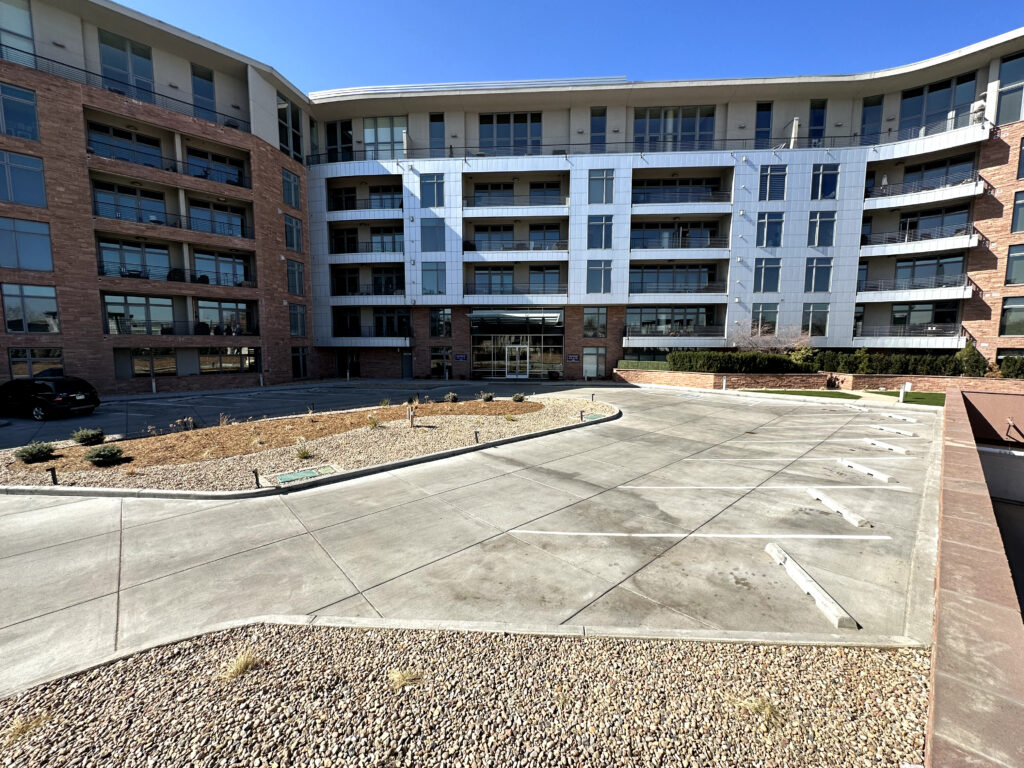 About Western Specialty Contractors
Family-owned and operated for more than 100 years, Western Specialty Contractors is the nation's largest specialty contractor in masonry and concrete restoration, waterproofing, and specialty roofing. Western offers a nationwide network of expertise that building owners, engineers, architects, and property managers can count on to develop cost-effective, corrective measures that can add years of useful life to a variety of structures, including industrial, commercial, healthcare, historic, educational and government buildings, parking structures, and sports stadiums. Western is headquartered in St. Louis, MO, with 30 branch offices nationwide and employs more than 1,200 salaried and hourly professionals who offer the best, time-tested techniques and innovative technology. For more information about Western Specialty Contractors, visit https://WesternSpecialtyContractors.com.