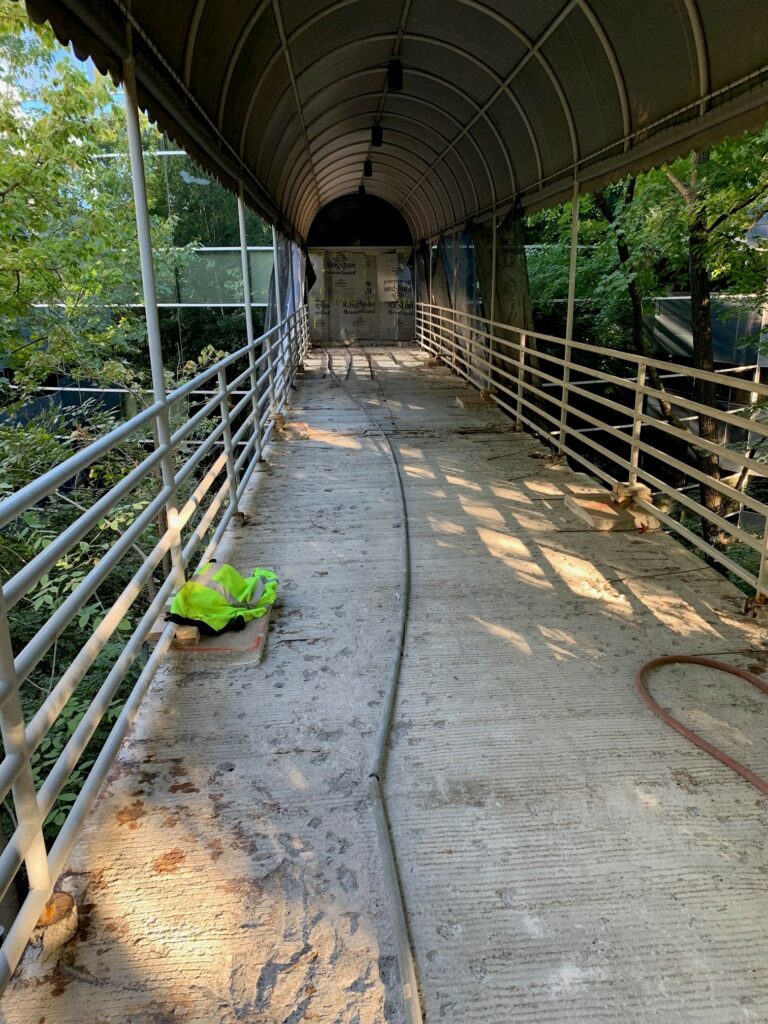 Western Specialty Contractors – St. Louis Concrete Branch recently completed repairs to a concrete pedestrian bridge connecting Corporate Plaza in Chesterfield, MO, to a parking garage on the east side of the property. The 226,000-square-foot office building and bridge were constructed in 1989.
The building's 109-foot-long pedestrian bridge, weathered and damaged from wear and tear, was constructed of precast double and single tees with a cast-in-place field topping. The bridge's height ranged from 5 ft. to 30 ft. above the ground and had a canopy over it attached to a metal railing that was to remain in place for the duration of the project.
Property management firm Sansone Group hired Western and engineering firm Heideman Associates to facilitate the bridge repairs. Western used modular scaffolding to access the bridge and perform the following work:
Concrete topping slab replacement
Full-depth concrete repairs to the precast single and double tee panels
Canopy post-base replacement
Installation of expansion joints and joint sealants
Application of a traffic coating membrane
The concrete was replaced in two phases to allow the pedestrian canopy to be supported half the time by existing post supports. Western completed the bridge repairs in three months, on schedule and within budget.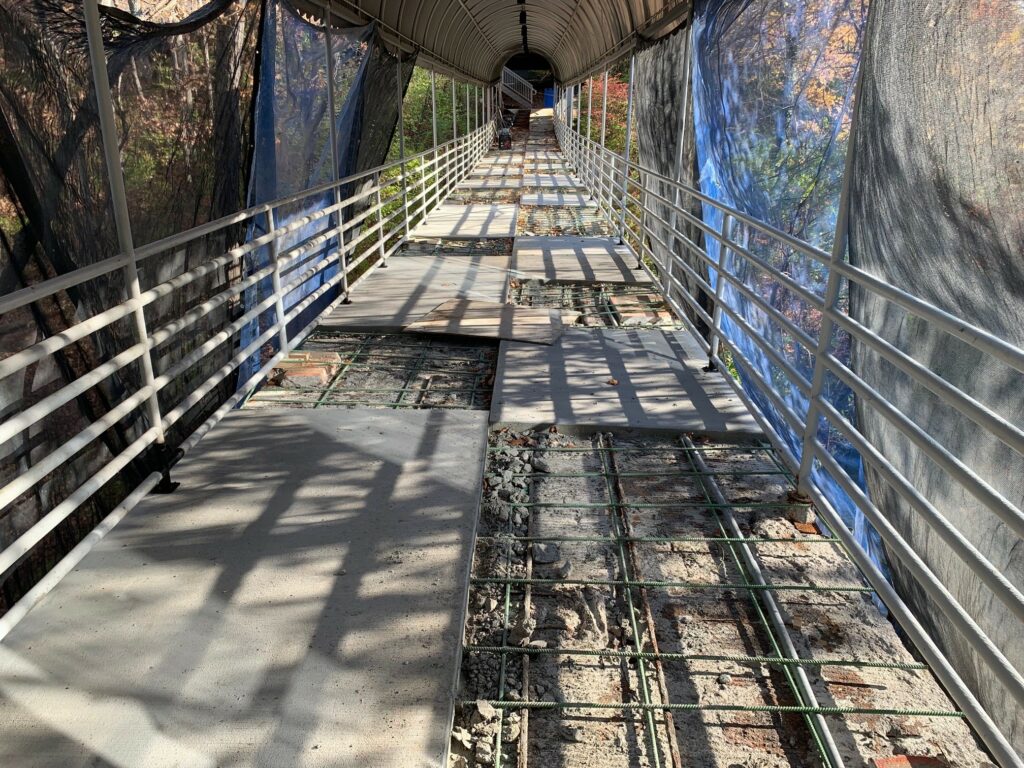 About Western Specialty Contractors
Family-owned and operated for more than 100 years, Western Specialty Contractors is the nation's largest specialty contractor in masonry and concrete restoration, waterproofing, and specialty roofing. Western offers a nationwide network of expertise that building owners, engineers, architects, and property managers can count on to develop cost-effective, corrective measures that can add years of useful life to a variety of structures, including industrial, commercial, healthcare, historic, educational and government buildings, parking structures, and sports stadiums. Western is headquartered in St. Louis, MO, with 30 branch offices nationwide and employs more than 1,200 salaried and hourly professionals who offer the best, time-tested techniques and innovative technology. For more information about Western Specialty Contractors, visit https://WesternSpecialtyContractors.com.