In 1968, the London Underground rapid transit system faced a severe problem.
Generally, people don't consider traveling on the subway dangerous. And yet, tons of passengers were getting injured while boarding their trains.
How does someone get hurt when getting on the subway?
Well, there's this little space between the edge of the station platform and the train car — an unsafe gap. And people who weren't paying attention kept getting their feet caught in it and tripping.
People were tripping when their feet got stuck between the platform and train car.
The problem for the London Underground was that people were tripping so frequently that it became impractical for drivers and station attendants to warn passengers. Too many were tripping, and there weren't enough people to remind them.
The London Underground found a creative solution. They'd use a digital recording to warn people. But data storage capacity was expensive. The message had to be short.
And so, the famous phrase "Mind the gap," was born.
"Mind the gap"
You can find it painted along the edges of platforms. And you can hear it every time a train arrives at a station.
In subway stations, the space or "gap" between two different components (the platform and the train car) causes lots of issues. On buildings and parking garages, gaps between two various parts also cause lots of stressful problems.
In our last blog post, we covered how buildings and garages are made up of many different systems and components. And just like a subway station, there's a small gap between different components.
The critical gaps on your building you need to be aware of
Think: Where a window meets the surrounding wall, there's a gap. Where a roof meets a building's wall, there's a gap. Where window glass meets the metal frame, there's a gap.
These gaps are usually filled with caulking or sealant to keep water from damaging interior spaces.
Still, it seems impossible for a person to keep track of all the different components and make sure they're working correctly. But it's not nearly as difficult or time-consuming as you may think.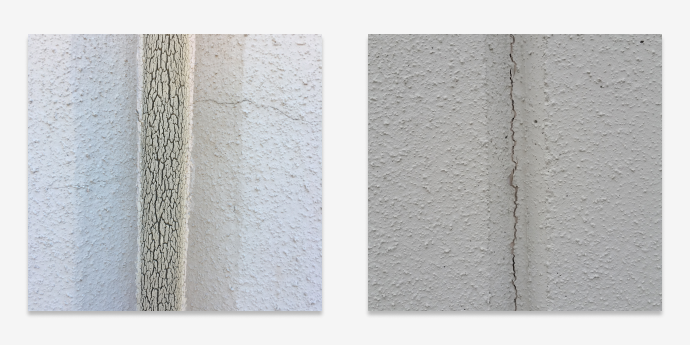 And here's the most important thing to understand for cost-effective exterior property maintenance.
The caulking, sealant, or whatever's being used to fill these gaps are your building and parking garage's weakest link. And they're each only as strong as their weakest link.
The most important exterior property maintenance principle to know
On a typical building or garage, these gaps will only account for 1 percent of the total surface area. But they're responsible for 90 percent of all the water intrusion problems!
Here's what that means for you. If you can keep this 1 percent of your building's surface area functioning correctly, you'll prevent 90 percent of all future water intrusion issues.
90 percent isn't a number we pulled out of a hat. It's not a guess.
It refers to the most crucial exterior property maintenance principle coined by Michael Kubal: The 90 Percent / 1 Percent Principle.