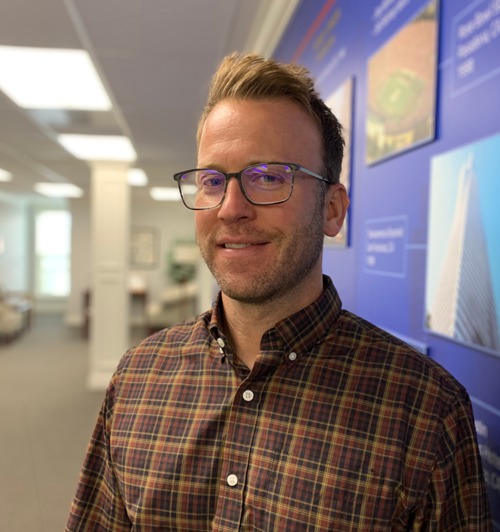 (St. Louis, MO, Sept. 30, 2020) Western Specialty Contractors proudly announces the appointment of Alex Jeffries of Ballwin, MO as its Safety Director.
Jeffries will be responsible for directing, developing and overseeing the general health and safety policies of the organization, plus ensuring compliance with OSHA and other state, local and industry-specific regulations.
Safety is a top priority at Western Specialty Contractors, which is recognized nationwide for its industry-leading safety ratings.
"Safety will never be compromised for any reason at Western," said COO Tom Brooks. "Our line of work often requires workers to be hundreds of feet in the air on suspended scaffolds, underground or perched on rooftops, bell towers, or monuments. We work hard to ensure that every employee returns home safely to their families every night. Alex, who is a tremendous asset to our company, has the experience, leadership, and conviction needed to maintain our extremely high standards for safety."
Jeffries has had a successful 16-year career in construction safety, having previously held the title of Director of Safety at Clayco, Murphy Company, and Haberberger Mechanical; and Safety Engineer at McCarthy Building Companies, all in St. Louis.
He is a member of the American Society of Safety Professionals (ASSE) and Associated General Contractors (AGC). Jeffries has a Bachelor of Science in Safety Management from Central Missouri State University.
"My goal is to develop systematic processes to collect data and analyze the causes of injuries," said Jeffries. "I plan to initiate safety initiatives aimed at reducing and preventing injuries on the job, occupational illnesses, and exposure to long-term health hazards. I will also work closely with Western's regional safety managers across the country to address their specific safety concerns."
When not at work, Jeffries enjoys spending time with his wife and three sons, hunting and fishing, golfing, and running. He is also a coach to his son's hockey team, the Kirkwood Stars.
About Western Specialty Contractors
Family-owned and operated for more than 100 years, Western Specialty Contractors is the nation's largest specialty contractor in masonry and concrete restoration, waterproofing, and specialty roofing. Western offers a nationwide network of expertise that building owners, engineers, architects, and property managers can count on to develop cost-effective, corrective measures that can add years of useful life to a variety of structures including industrial, commercial, healthcare, historic, educational and government buildings, parking structures, and sports stadiums. Western is headquartered in St. Louis, MO with 30 branch offices nationwide and employs more than 1,200 salaried and hourly professionals who offer the best, time-tested techniques and innovative technology.
Media Contact
Jennifer Beidle
314-607-9459
jennifer@jbeidlepr.com