Built in 1937, the Xavier University Gymnasium originally was referred to as "The Barn" because of its exterior wood veneer. The structure underwent a significant face lift in 1987 inspired by Pope John Paul II visit to the University when the gym's exterior wood was replaced by eight inch split-faced block and an addition built in the rear of the structure.
Over the years, the marriage between the block at the original structure and the addition failed to allow for proper expansion and contraction and the building suffered cracks in the exterior masonry along with water intrusion. After various attempts at temporary solutions by others, Western was called to offer a permanent fix to the cracking masonry.
Western ultimately removed the necessary blocks along the crack and reinstalled new block with steel reinforcement to create a true expansion joint. This will allow for future movement. The original block was custom made for the project. It was not possible to match the color or texture of the block, however the movement situation and water intrusion problem was corrected.
Western provided Xavier with the option to stain the block in an effort to blend the new in with the old. This may be performed at a later date.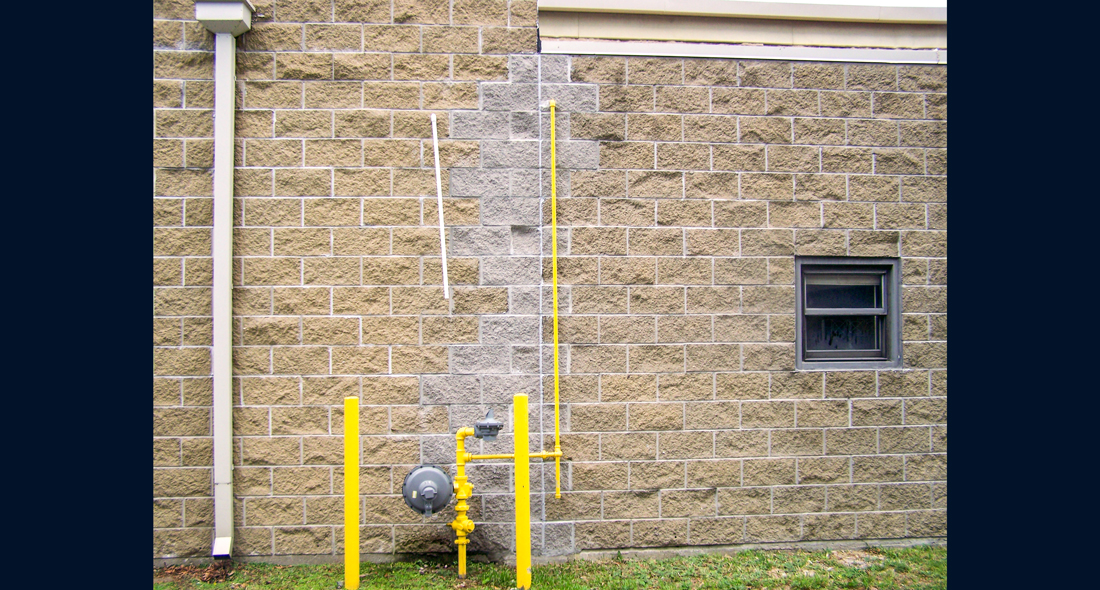 <
>