In January of 2012 Western Specialty Contractors was awarded the contract for the first phase of a three year facade restoration project at the Trinity Regional Medical Center in Rock Island, IL. Weatherproofing Technologies, Inc. in Cleveland, OH was the Construction Manager on the project. The work consisted of masonry restoration on the main hospital tower, as well as restoration of multiple satellite buildings on the campus. Phase one began in the spring of 2012 and was completed later that fall. Western's crew of 11 craftsmen spent most of the year working from suspended swing stages on all elevations of the main tower. The work for all phases of restoration will consist of the following:
2,000 LF – Shelf Angle Replacement with New Through-Wall Flashing
50,000 LF – Joint Sealant Replacement
12,000 SF – Tuckpointing
8,500 EA – Miscellaneous Brick Replacement
96,000 SF – Penetrating Sealer at Masonry/Precast Surfaces
1 Area – Complete Removal & Replacement of Concrete Stairway
It is anticipated that Western will be awarded phase two and three of the project, with all work being completed by the end of 2014.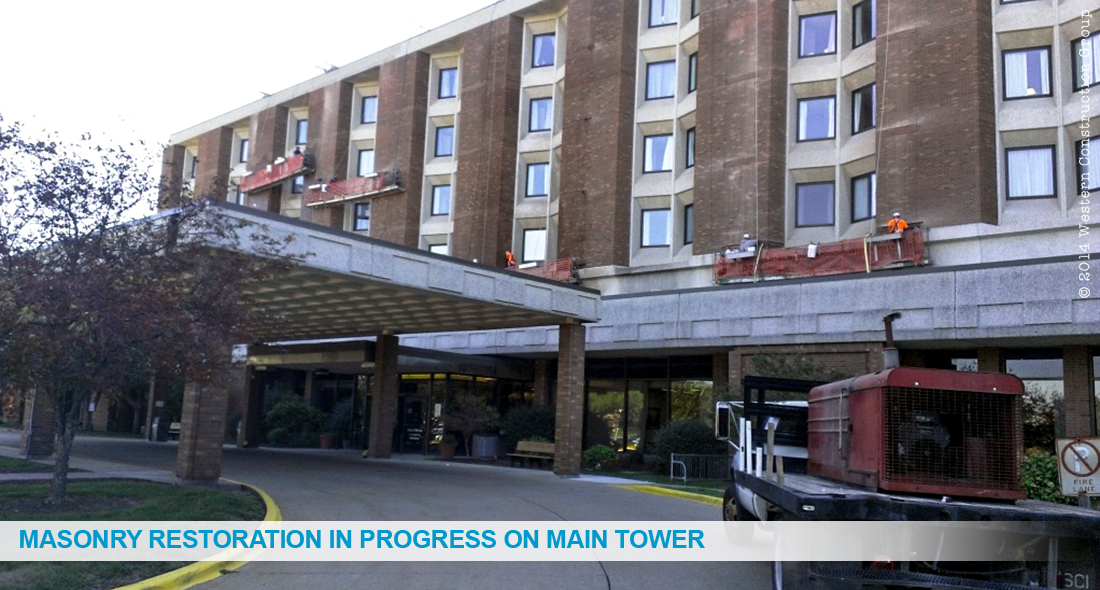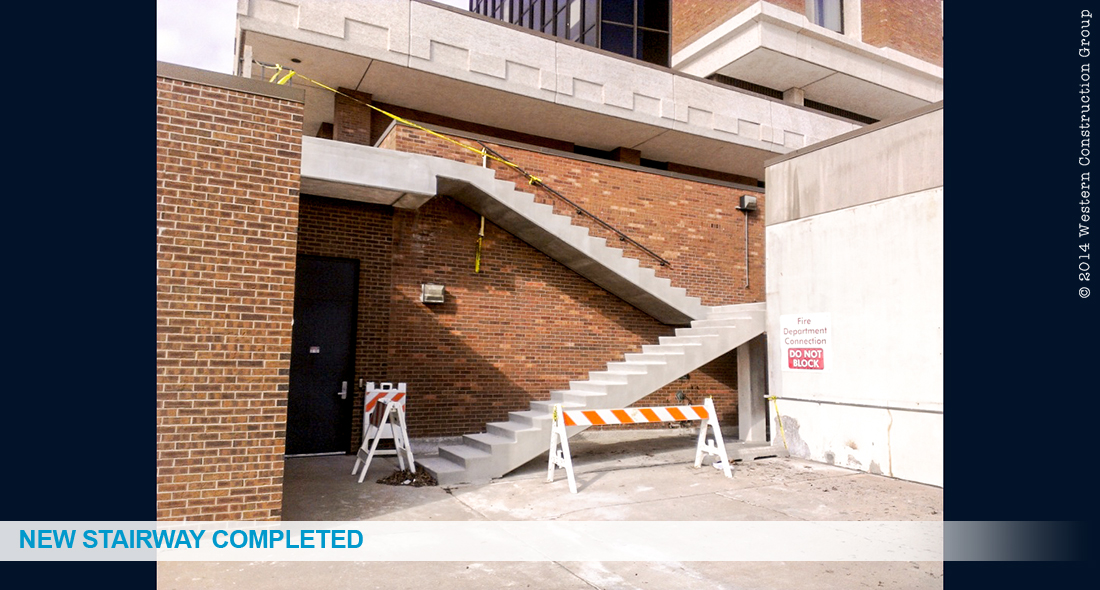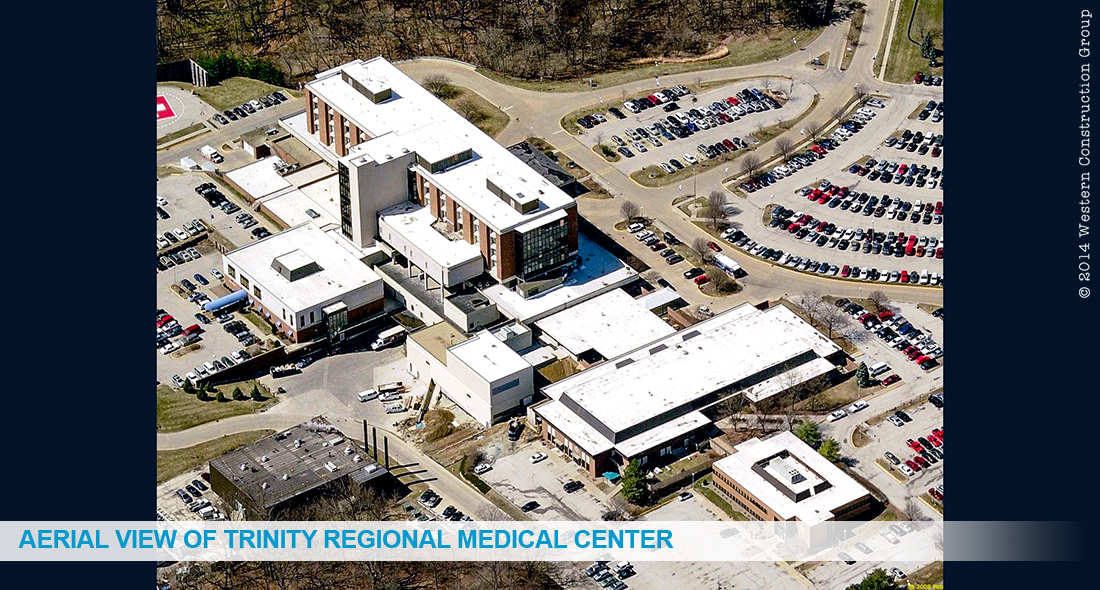 <
>