The uniquely designed 16-story concrete structure at 400 South Fourth Street has been dominating the St. Louis riverfront skyline since 1969. The building was formally known as the "Pet Milk Building," the home of Pet Corporation. Its later use was the office's for Jacob Engineering and then unfortunately, it became vacant. New ownership then desired to convert the building into luxury apartments.
The building was listed on the National Register of Historic Places, a significant achievement for a building just 35 years old. The age of this structure and its exposure to the elements did show on its concrete facade. The project architects, the Lawrence Group Architects, and the general contractor, Brinkmann Constructors, requested Western Specialty Contractors St. Louis Masonry Restoration Branch assistance on providing cleaning samples for the review of best products not only to clean the structure, but to ensure no damage to the facade.
Through a number of applied samples, the procedure of cleaning all of the exterior concrete facade with two different products was decided. Prosoco 766 Prewash was applied to the window surrounds and fins at the upper elevation (white smooth concrete finish.) Then, Prosoco Light Duty Concrete Cleaner was used throughout. The cleaning procedure progressed as planned, with the difficult part being the rigging of suspended swing stages to access all areas of the concrete facade. Approximately 100,000 square feet of concrete facade was cleaned with the majority of the cleaning accomplished from multi-vertical drops with Western's suspended swing stages used for access.
All but the lower-level entry and plaza were accessed with this method. These areas were accessed with JLG lifts. As vertical drops were cleaned, the original concrete facade revealed its brilliance. This structure, no longer office space but luxury apartments, will continue to dominate the city skyline. With the new Cardinals ball park to the west (Busch Stadium and the ballpark village) and a great view of the Mississippi river to the east and downtown St. Louis to the north, what a location to call home.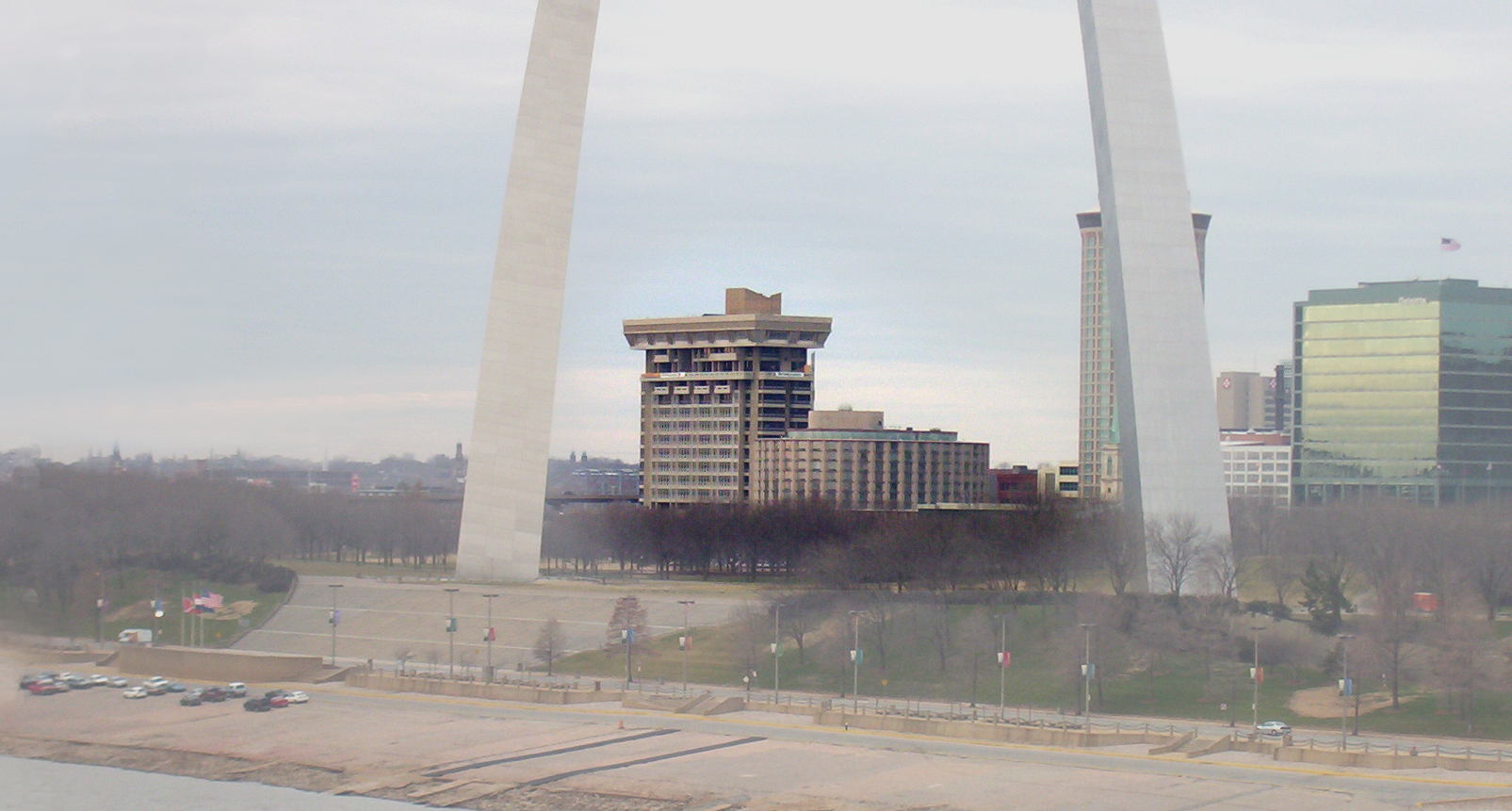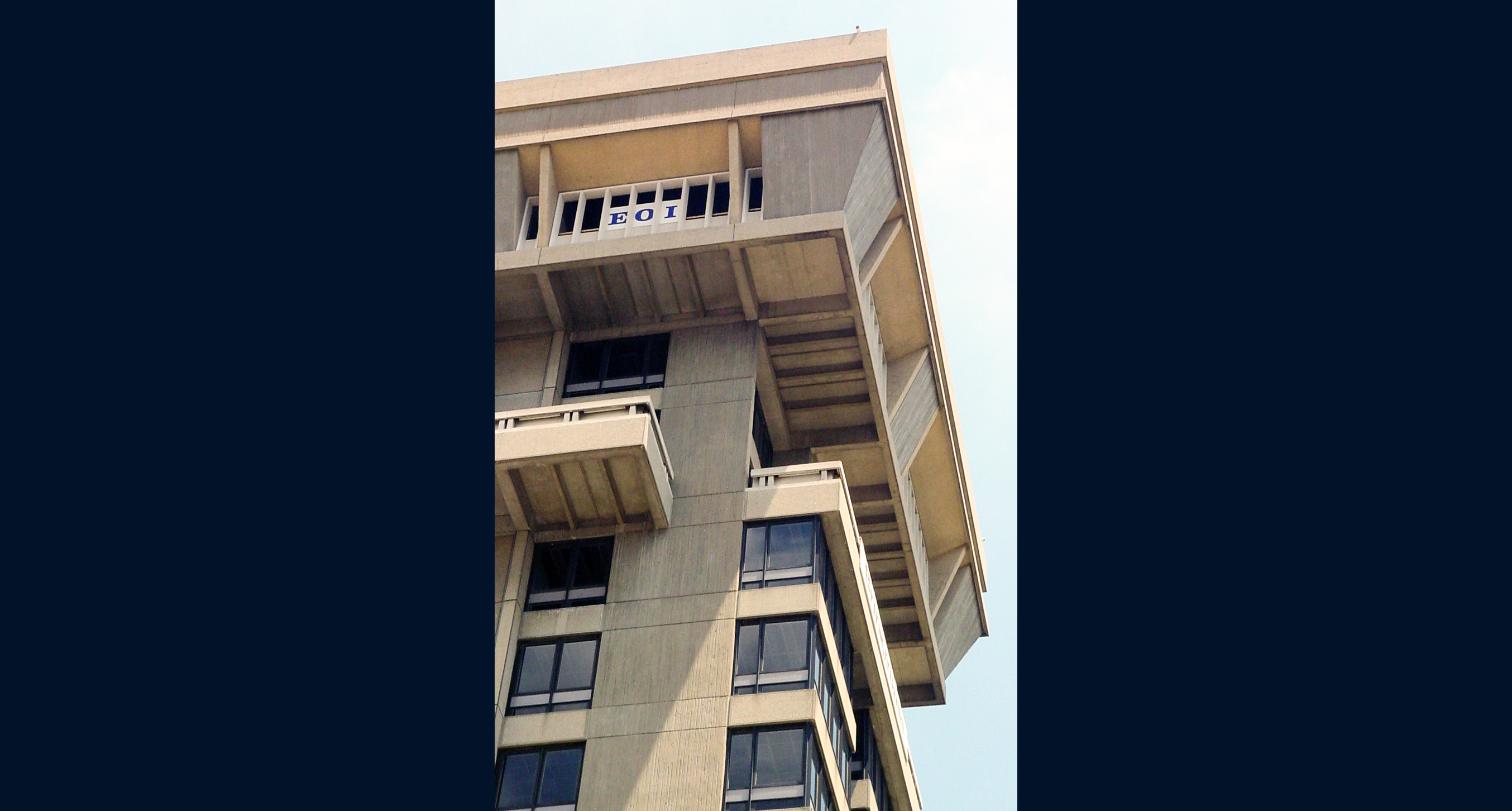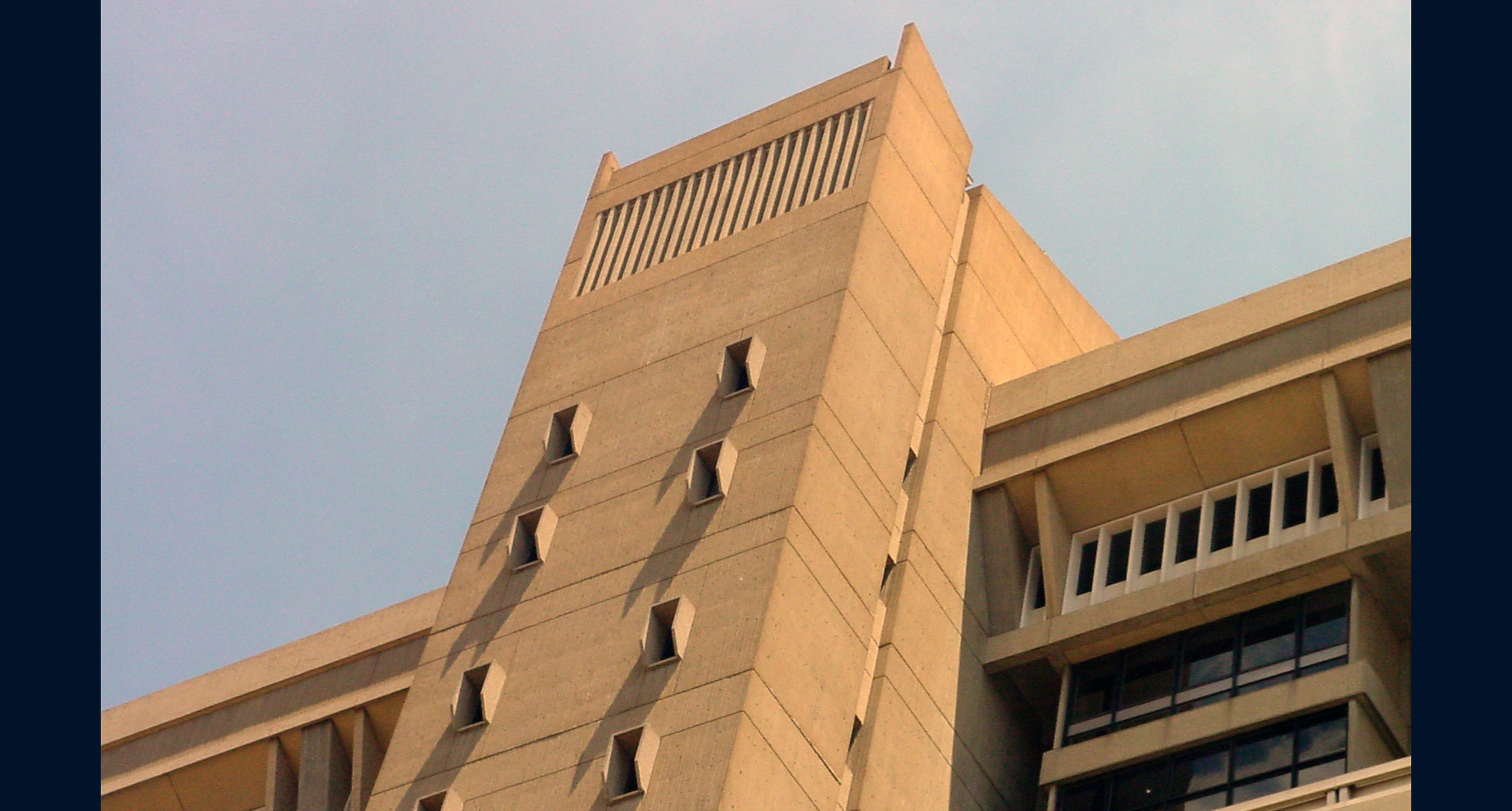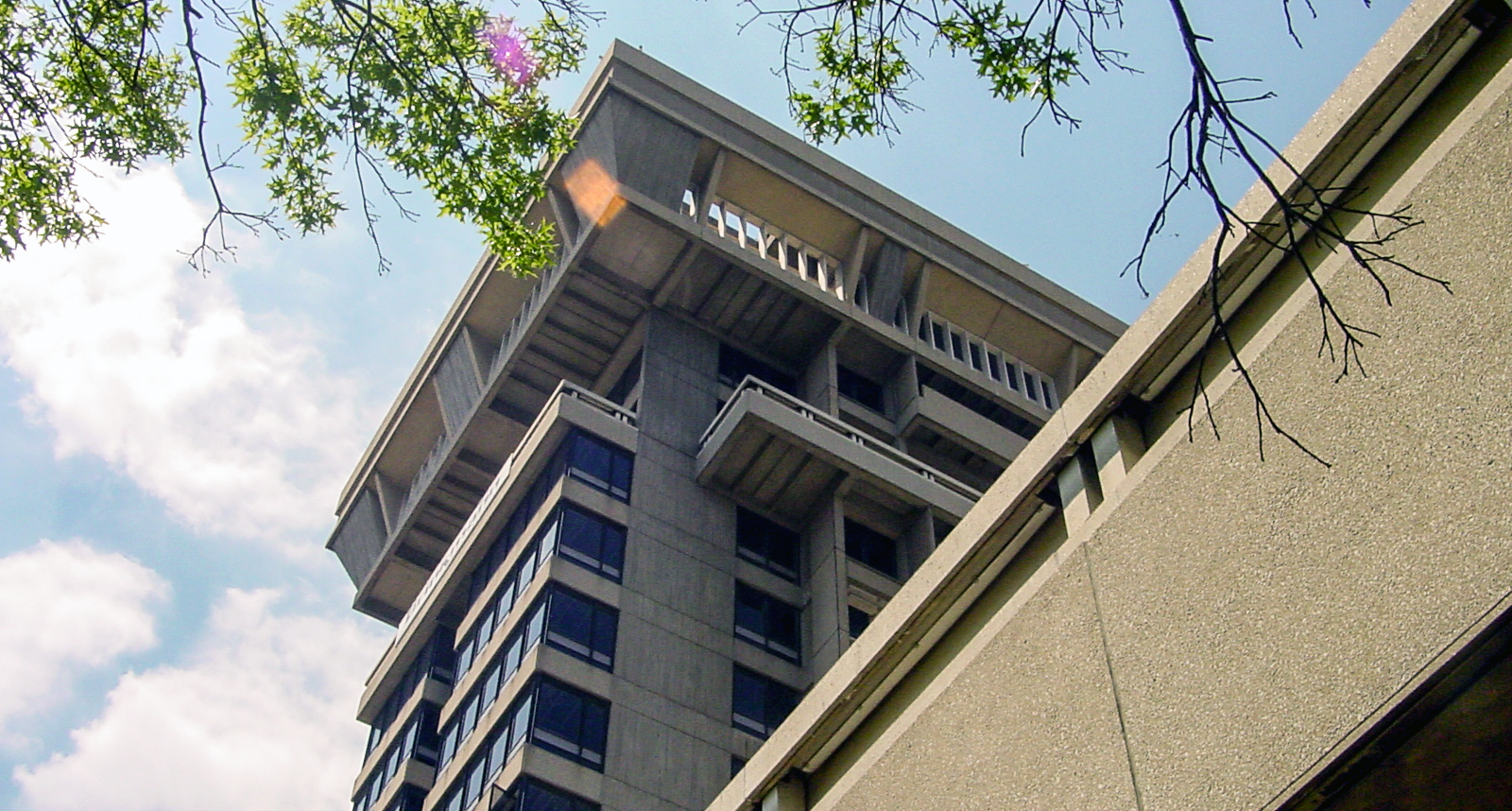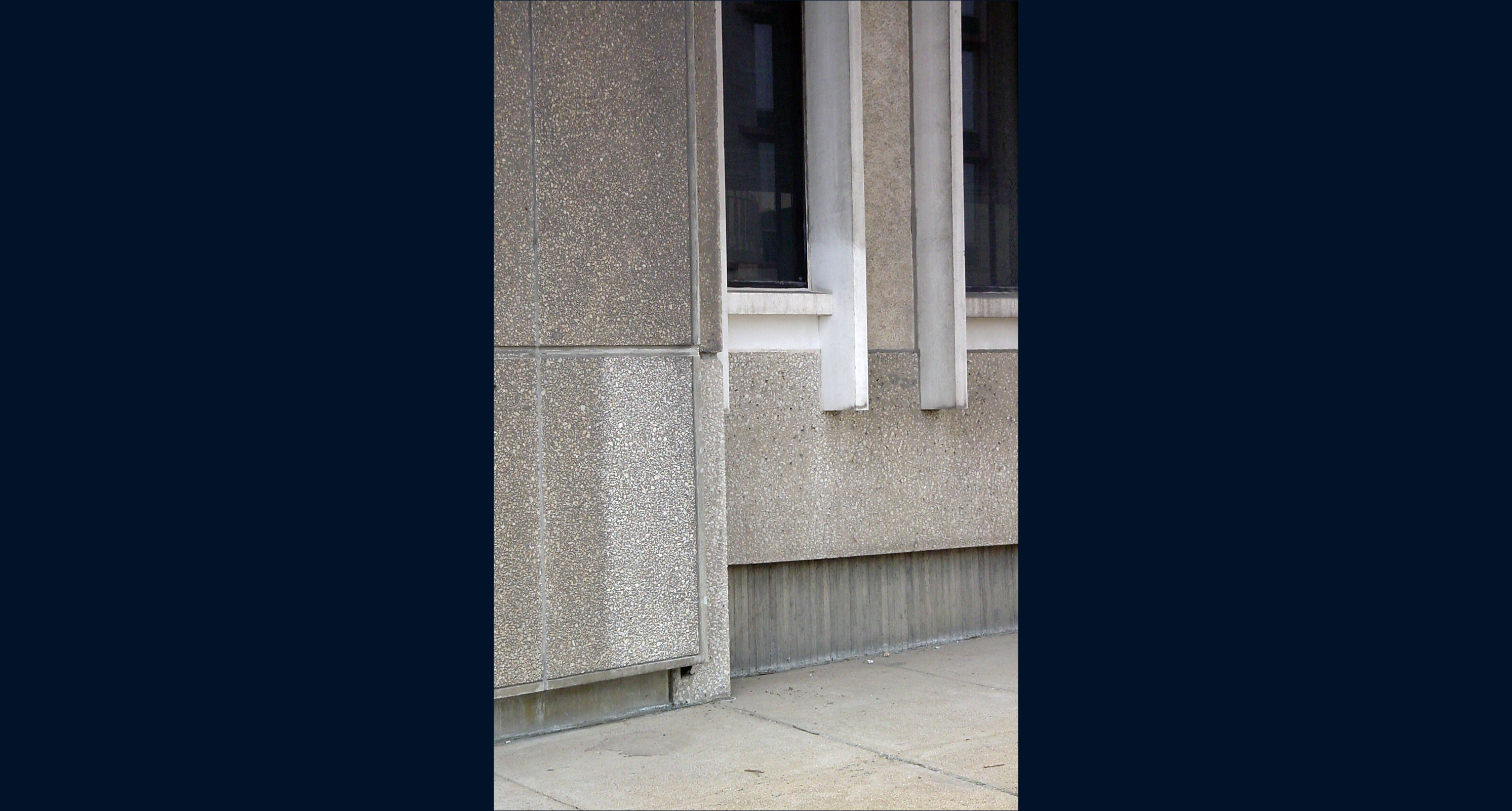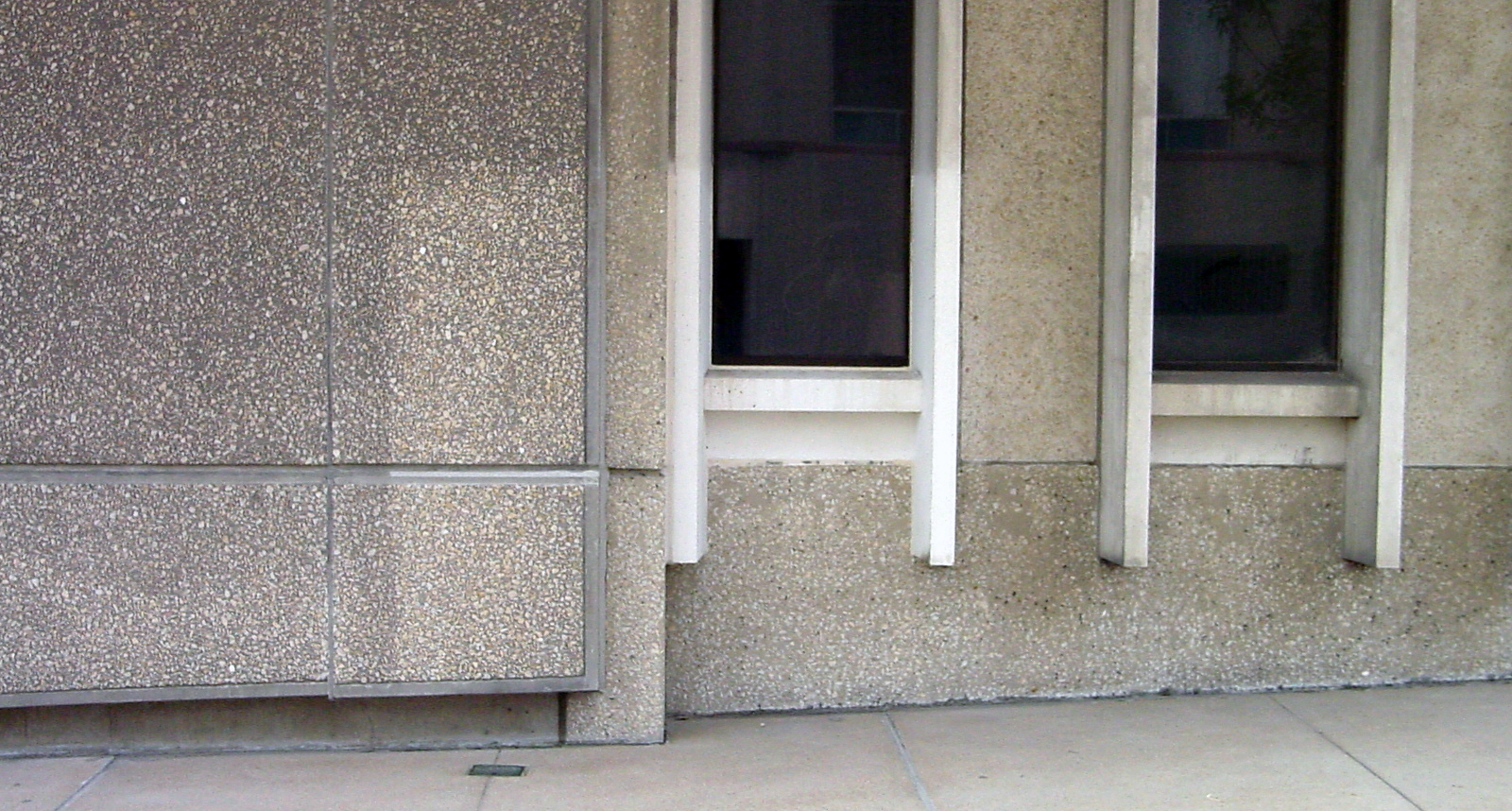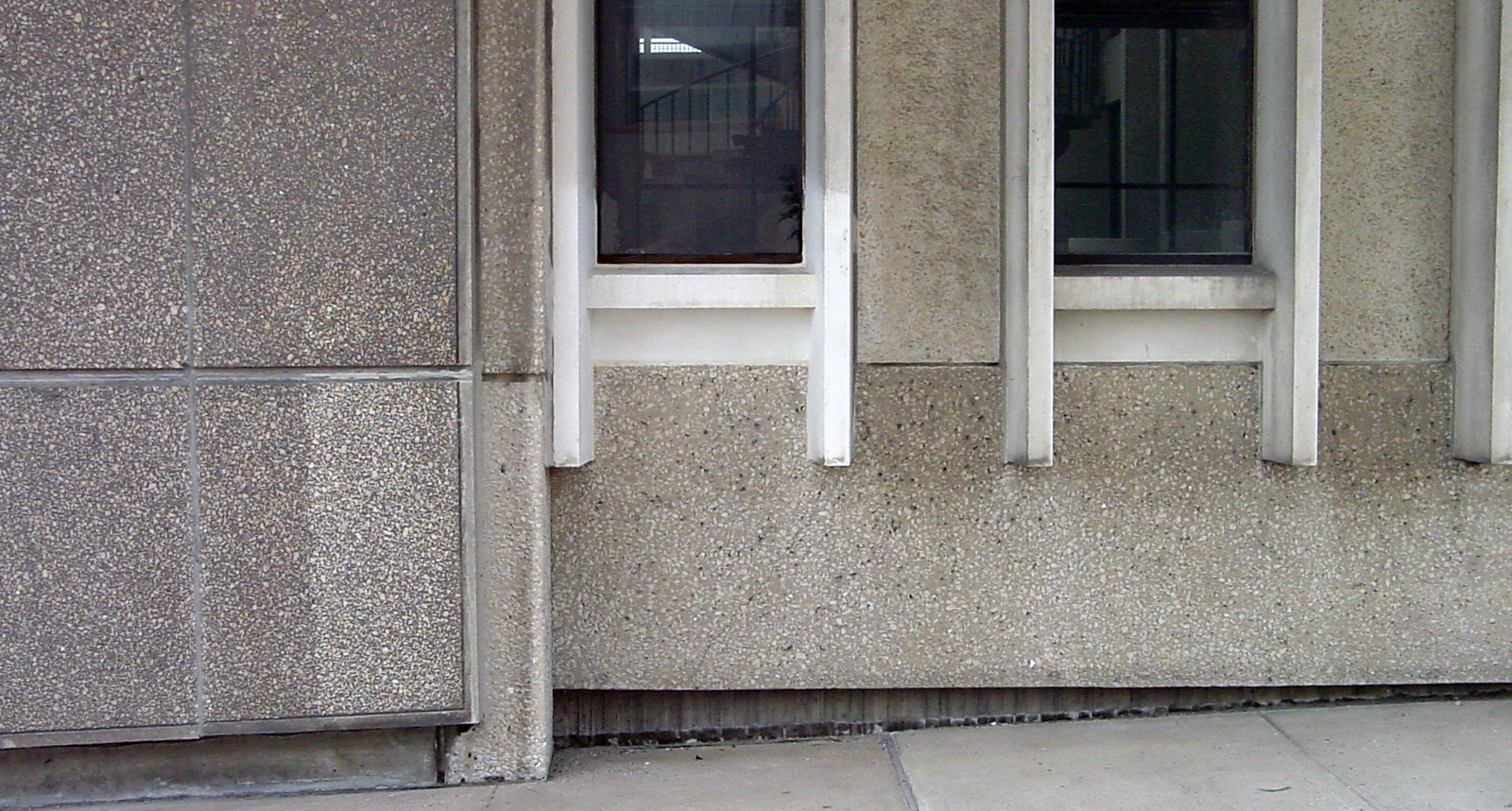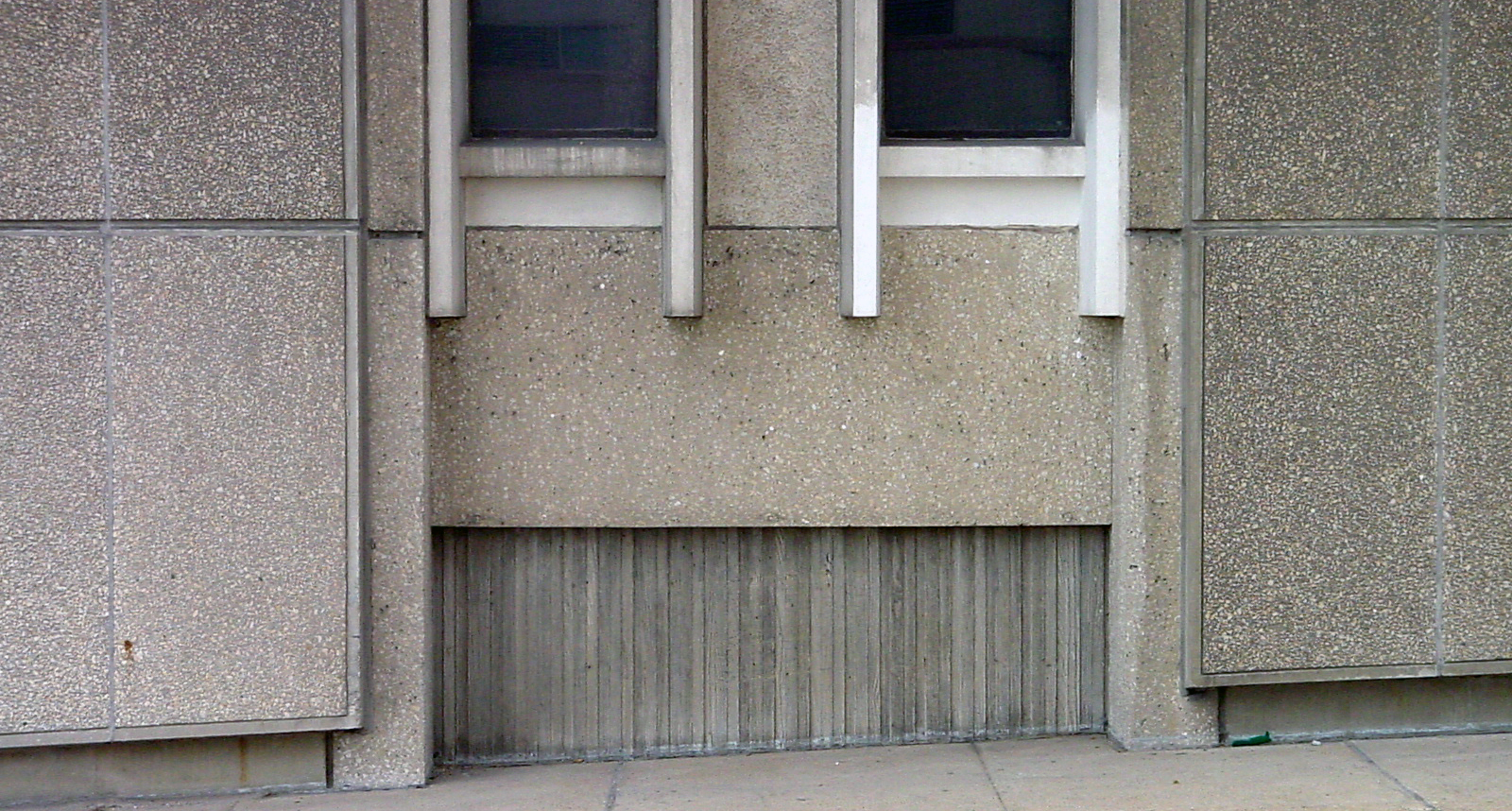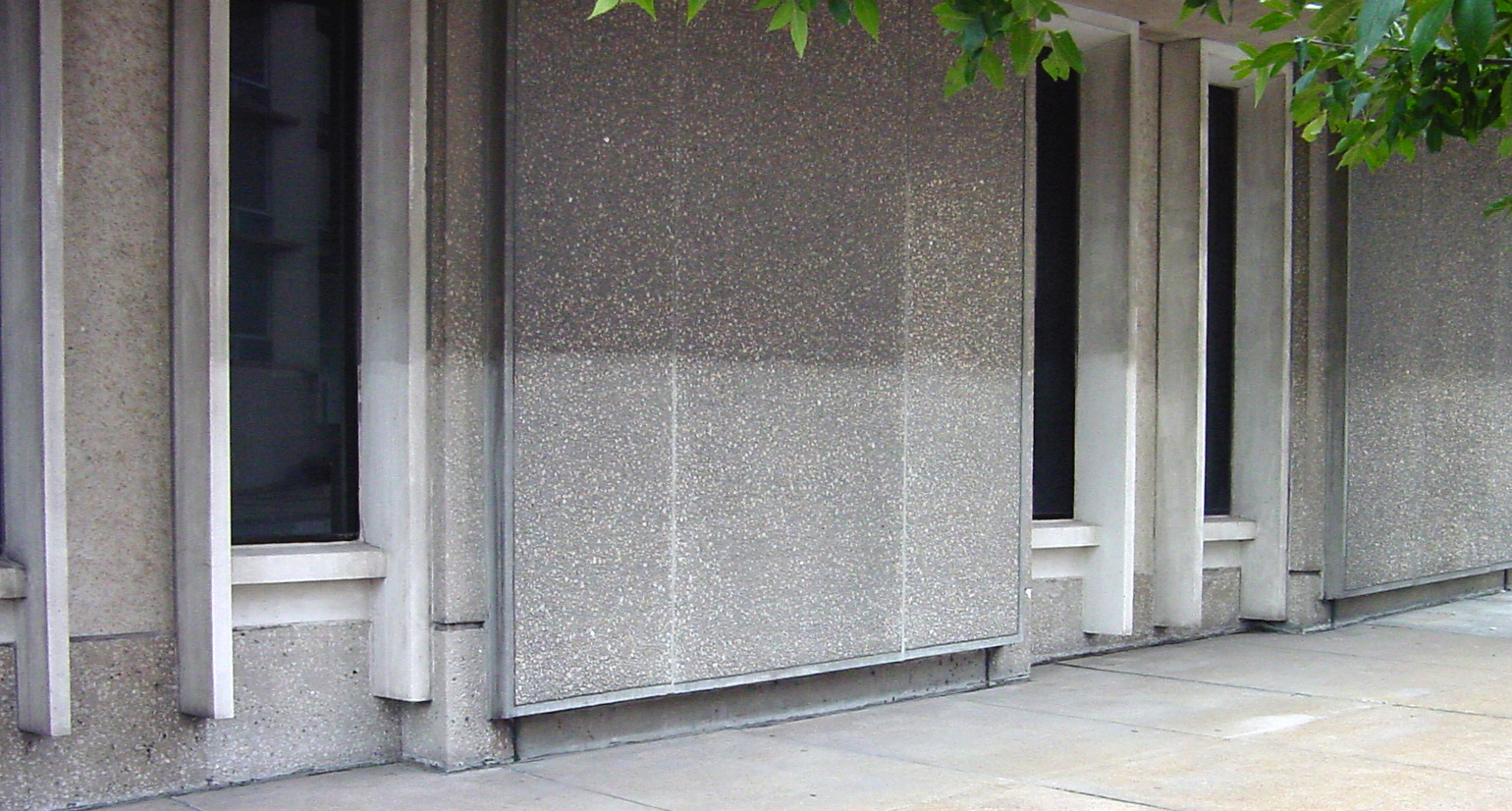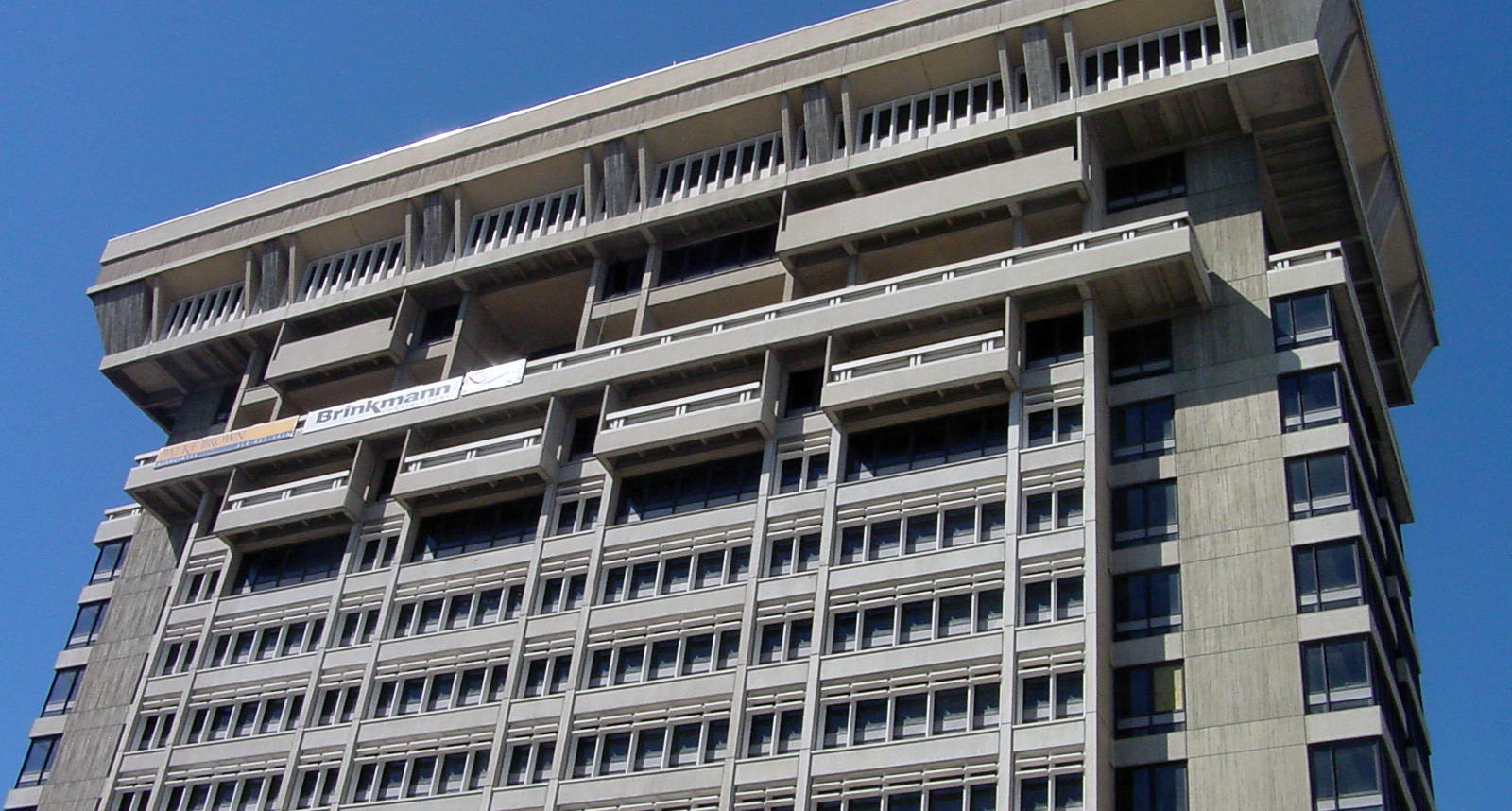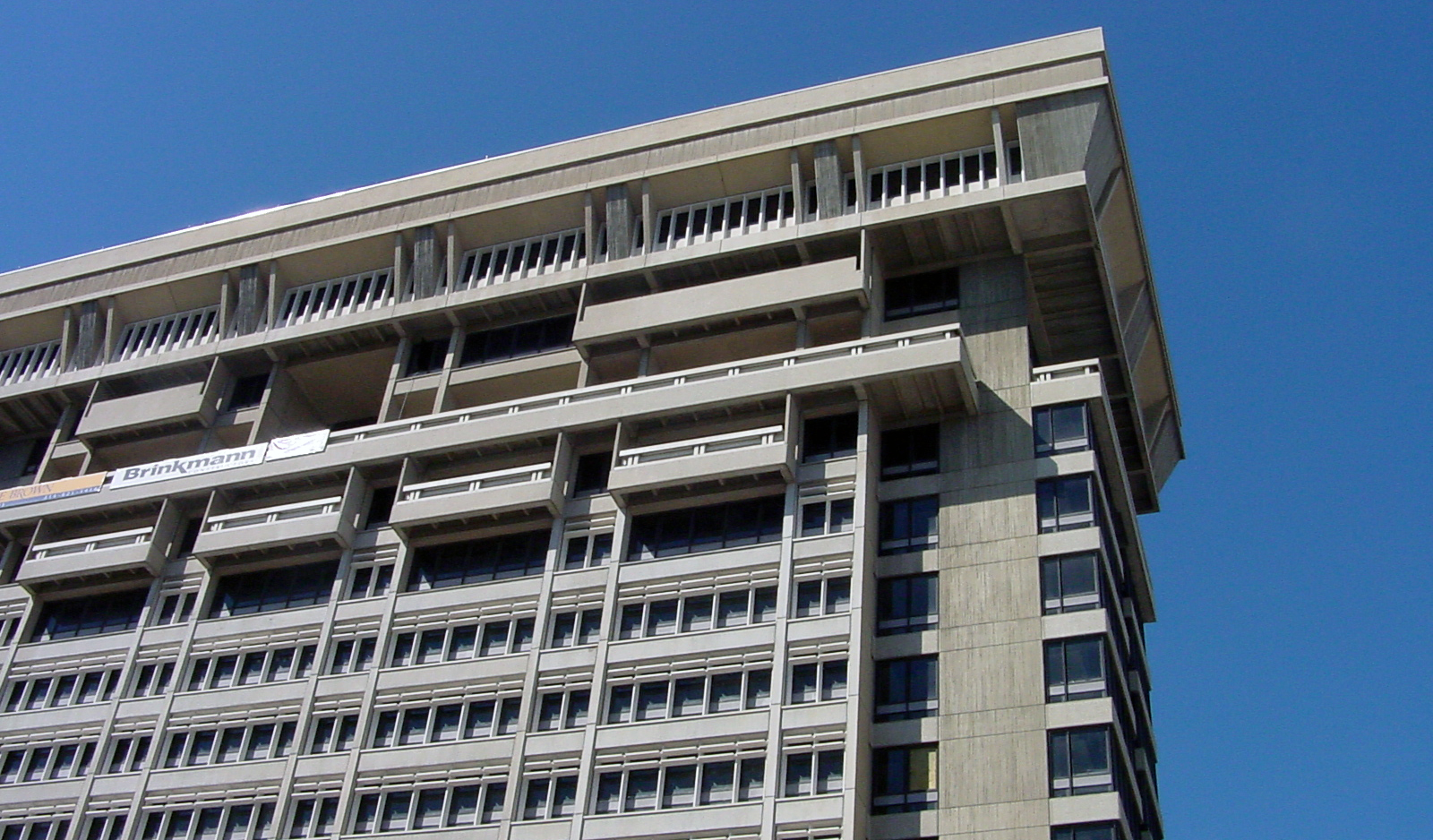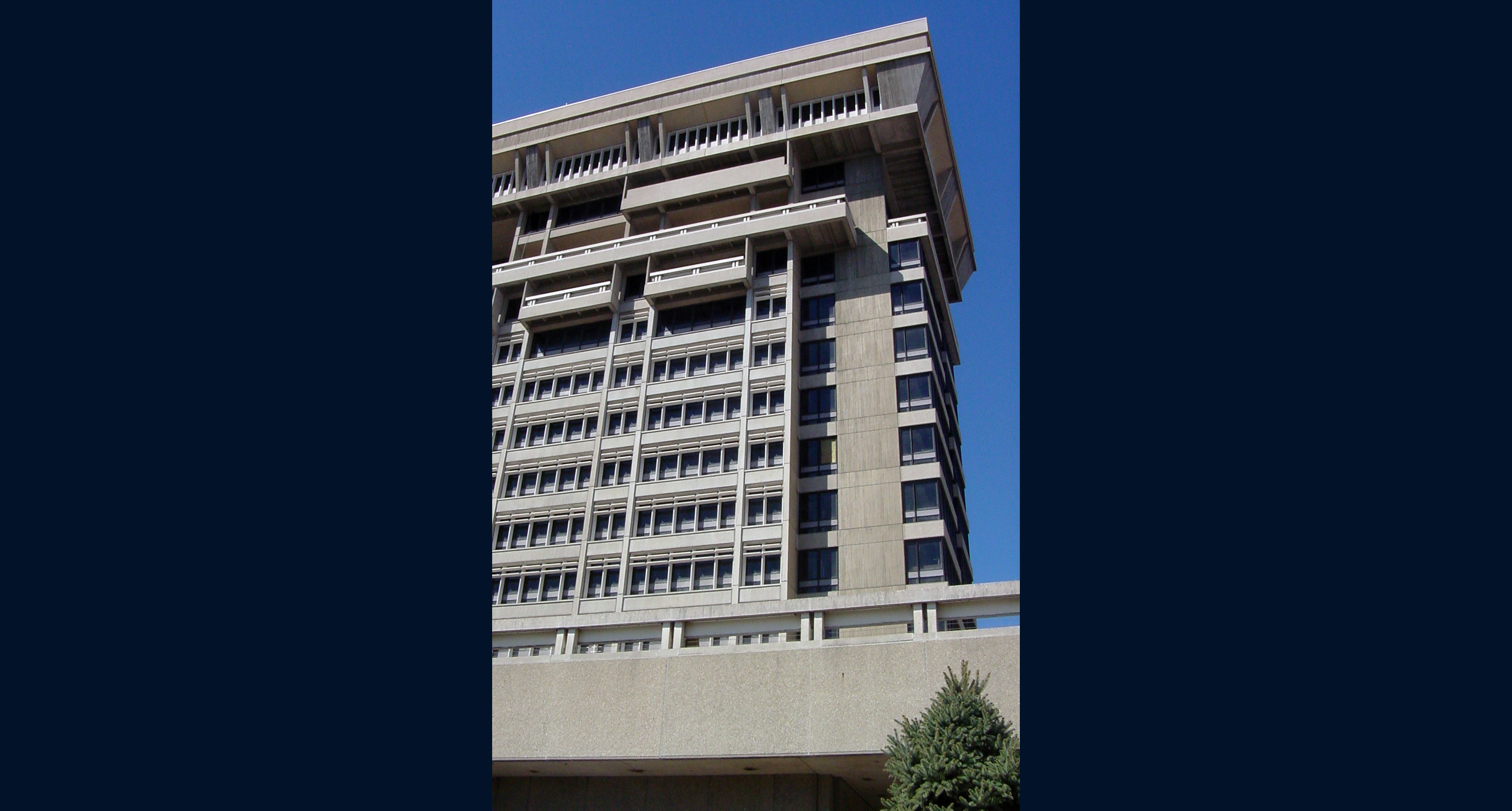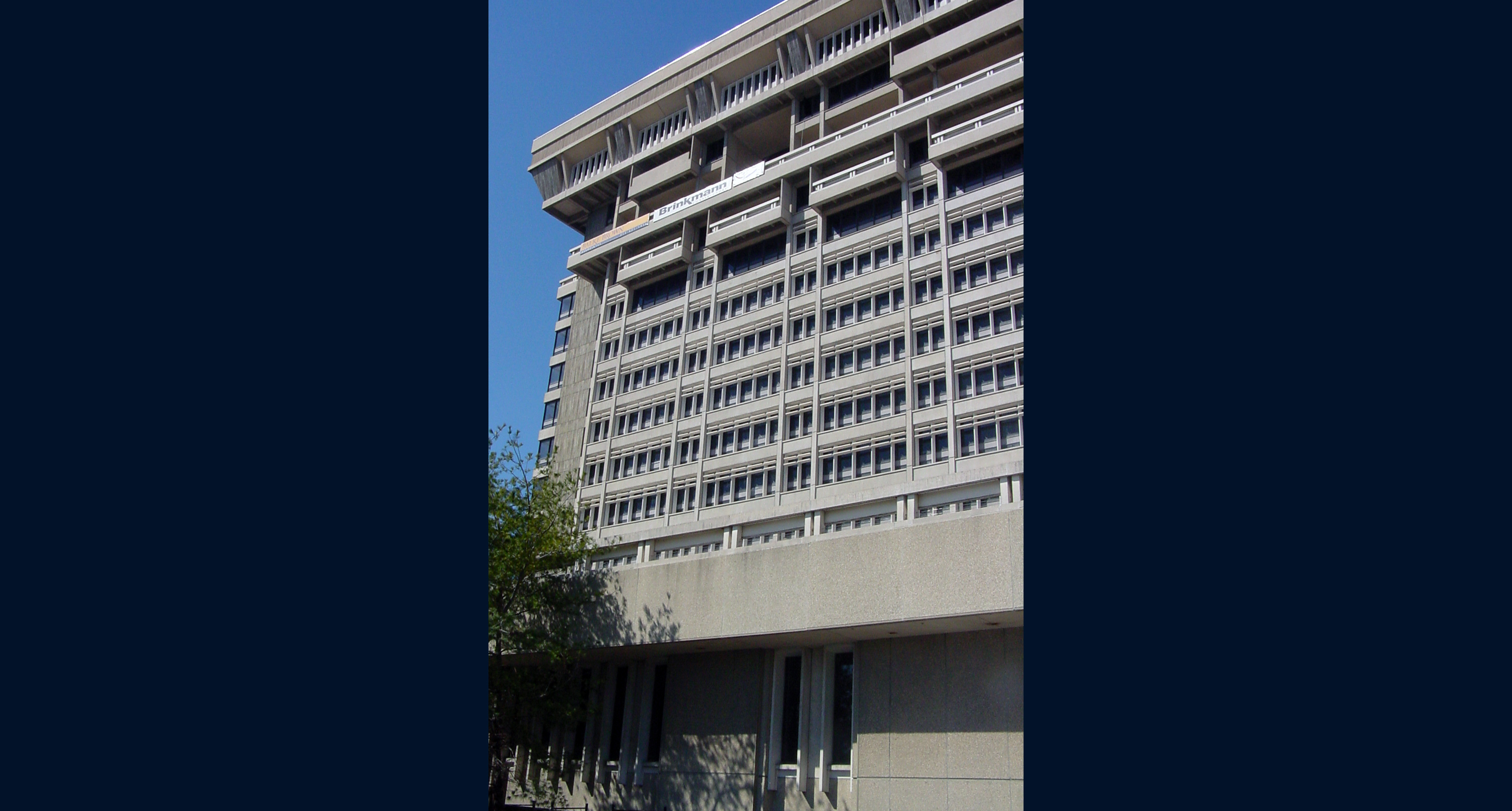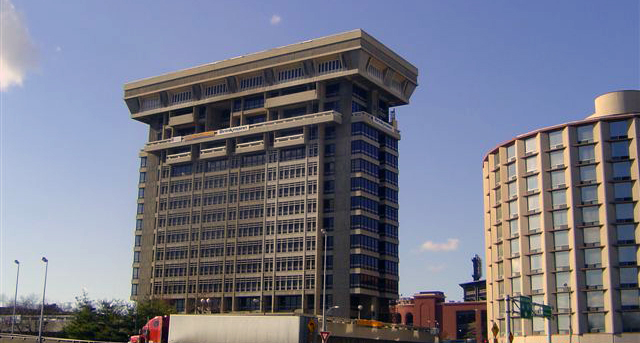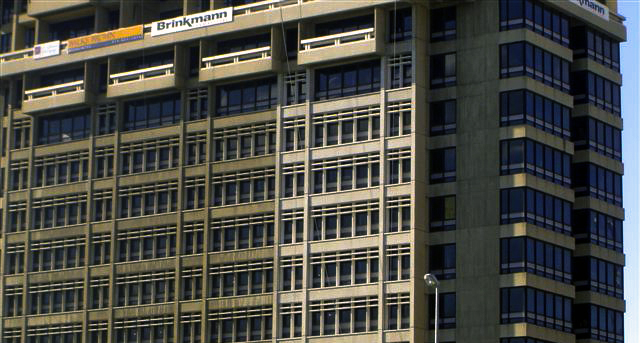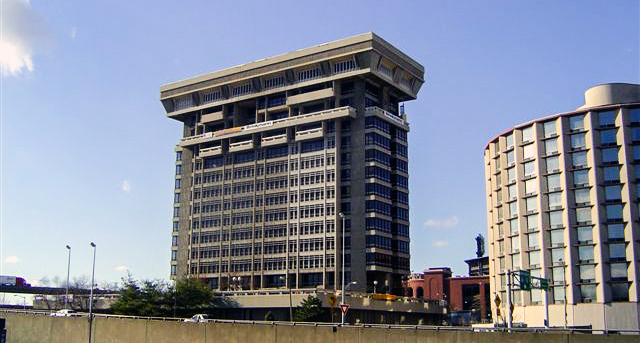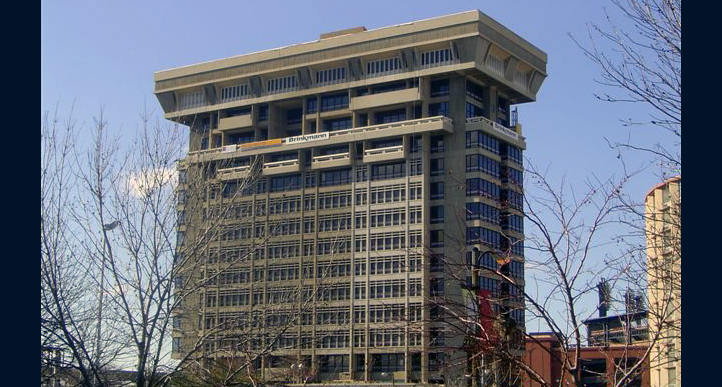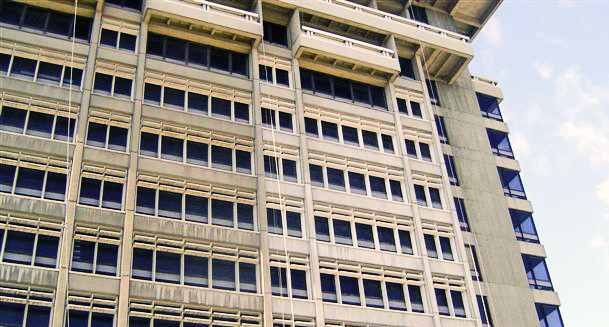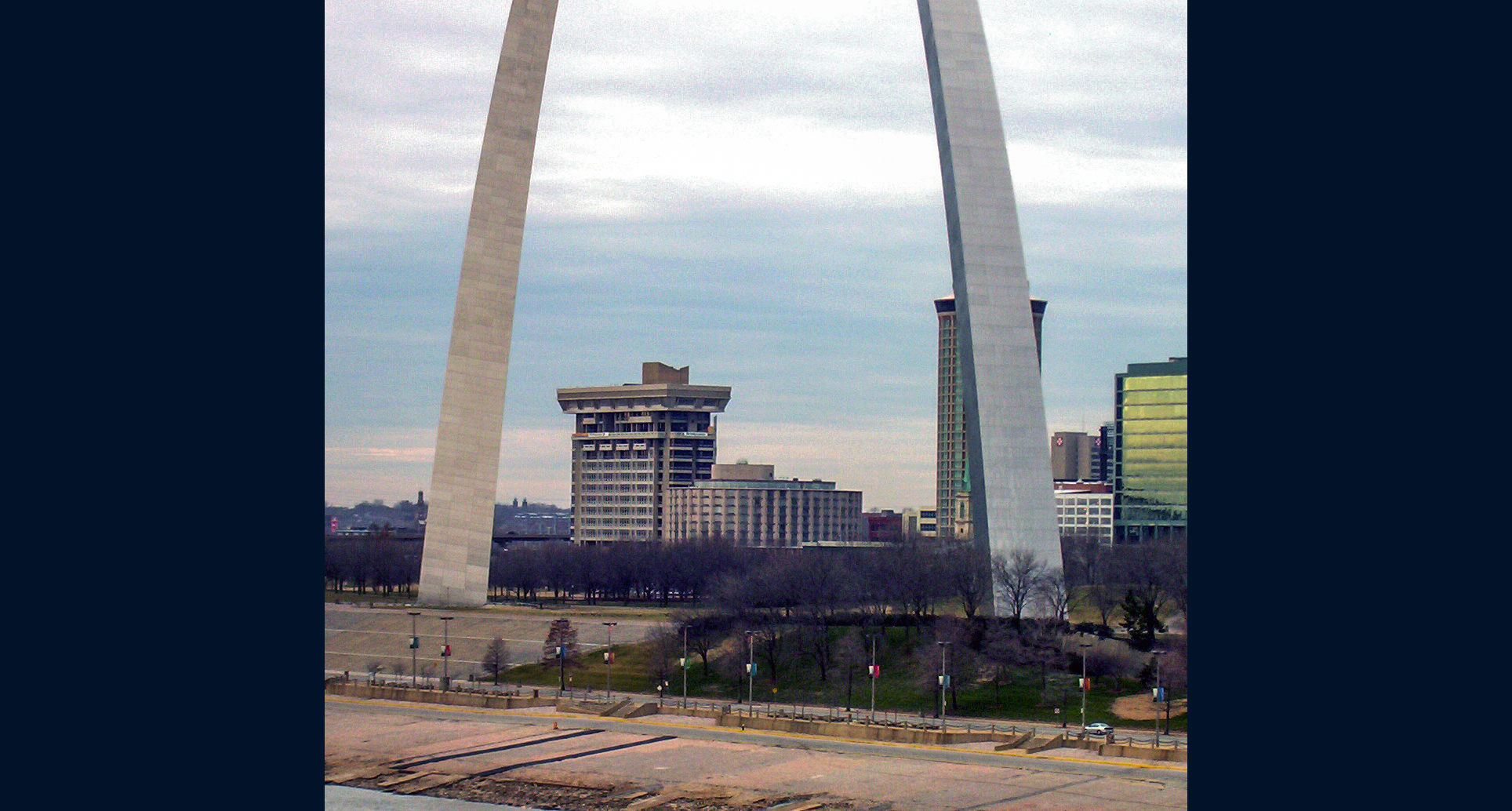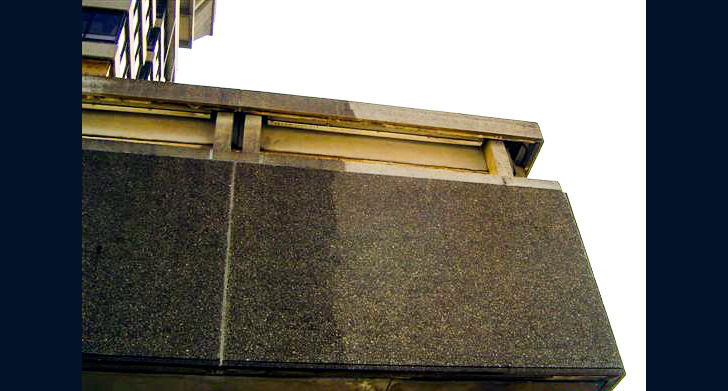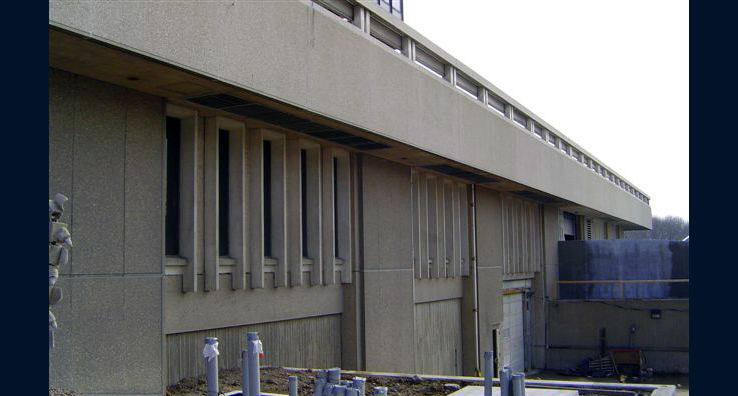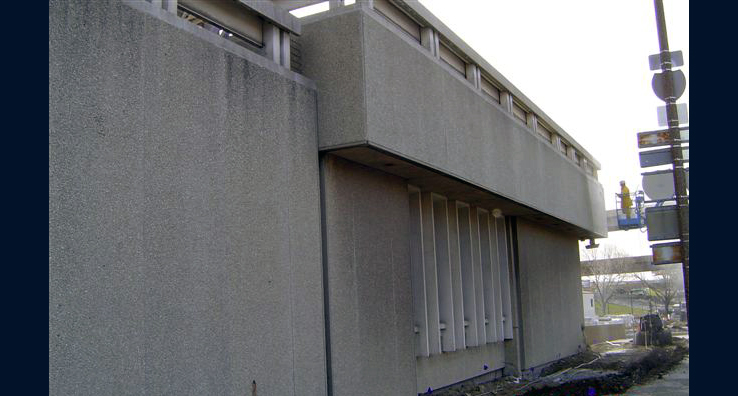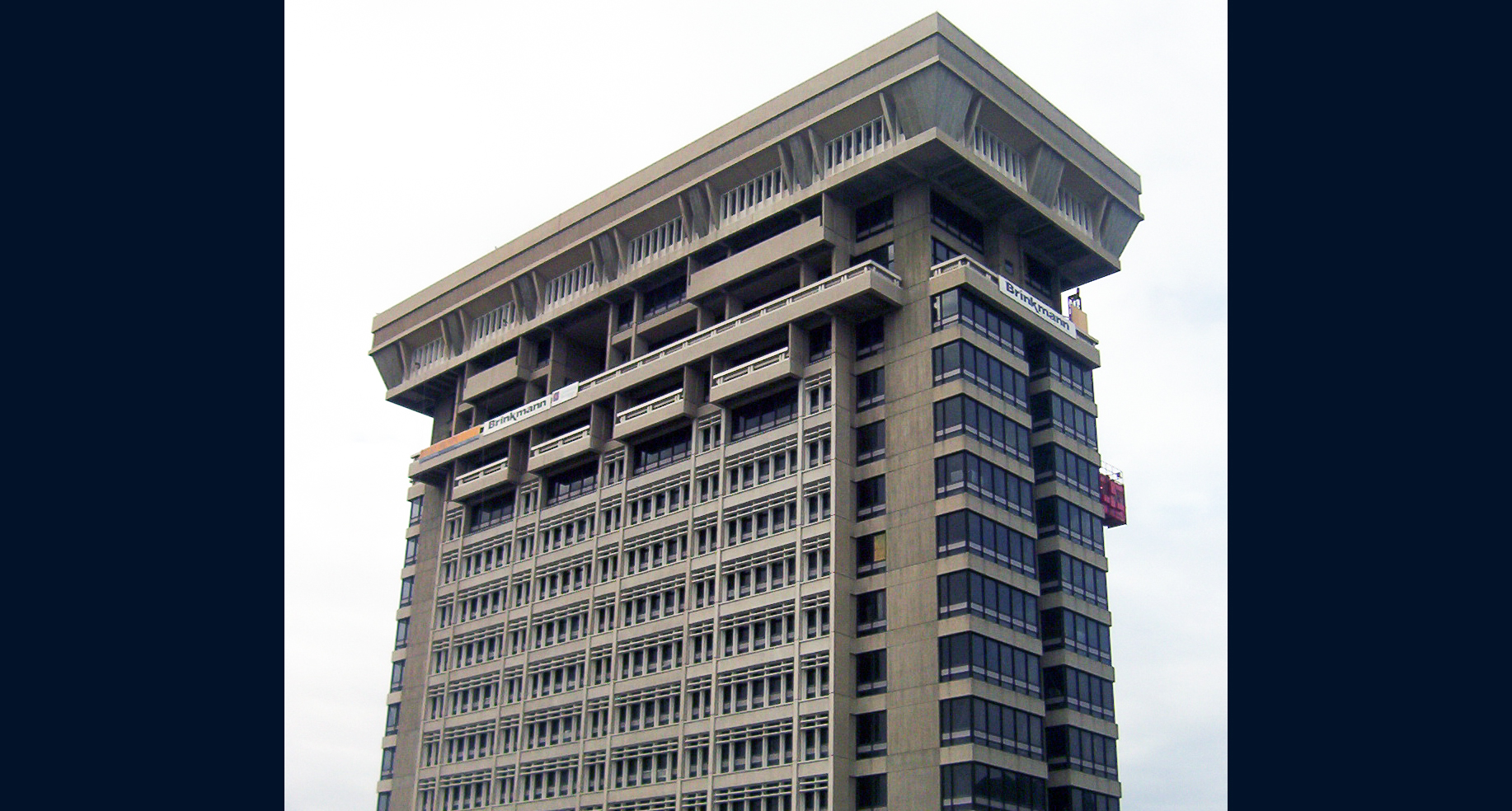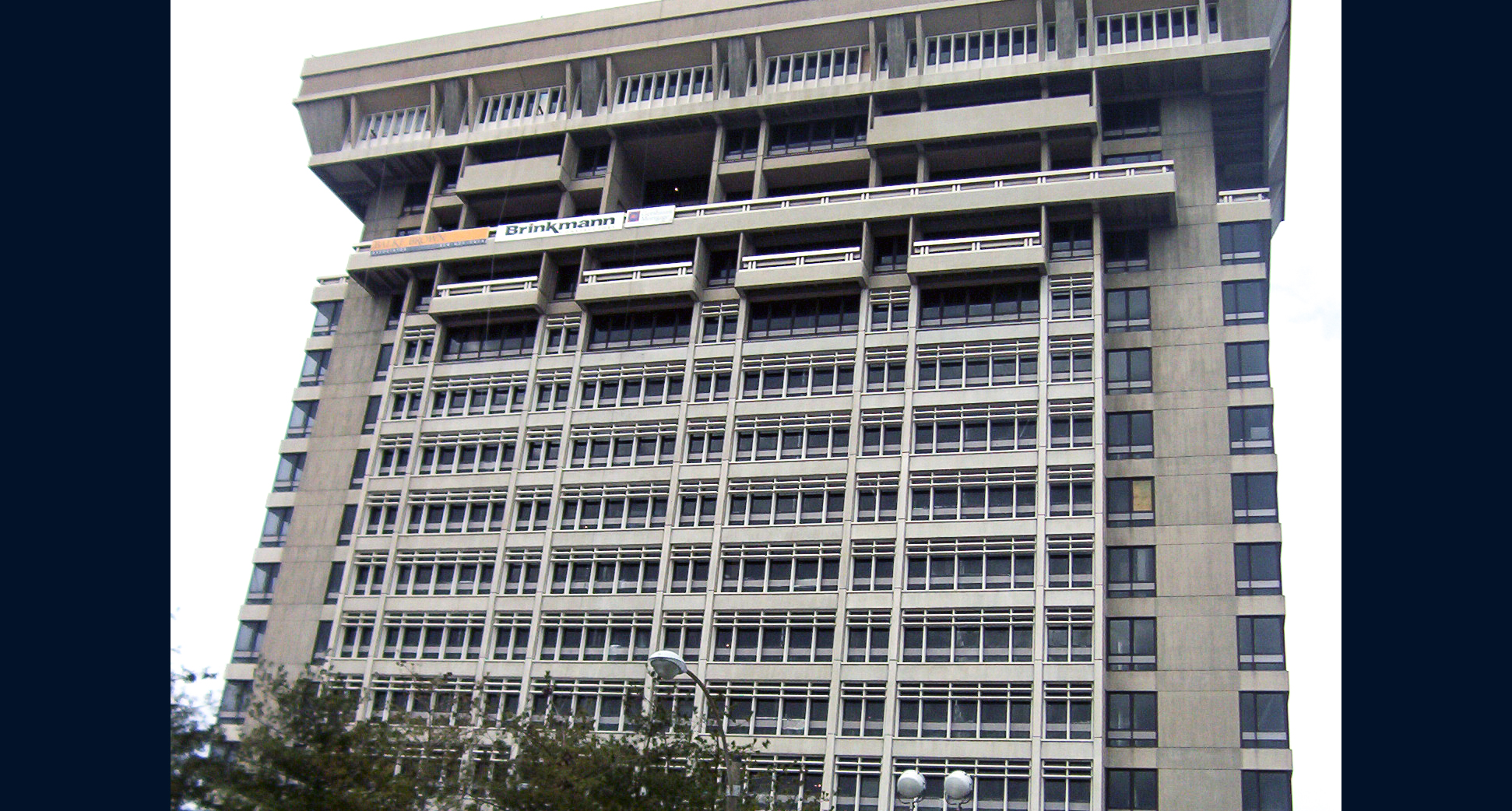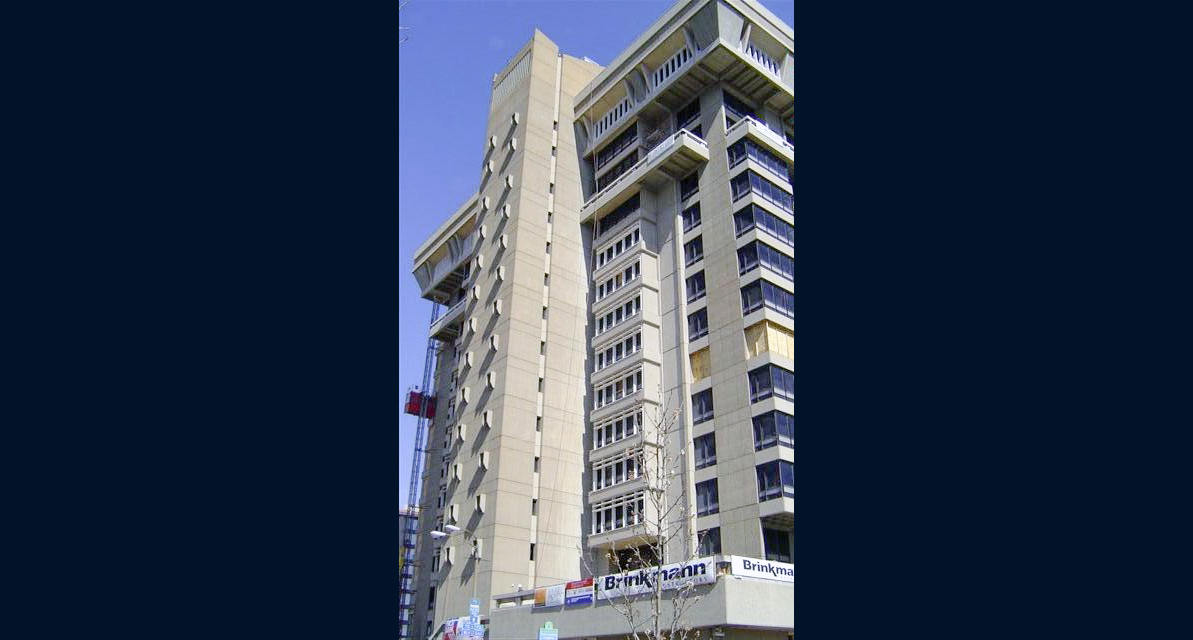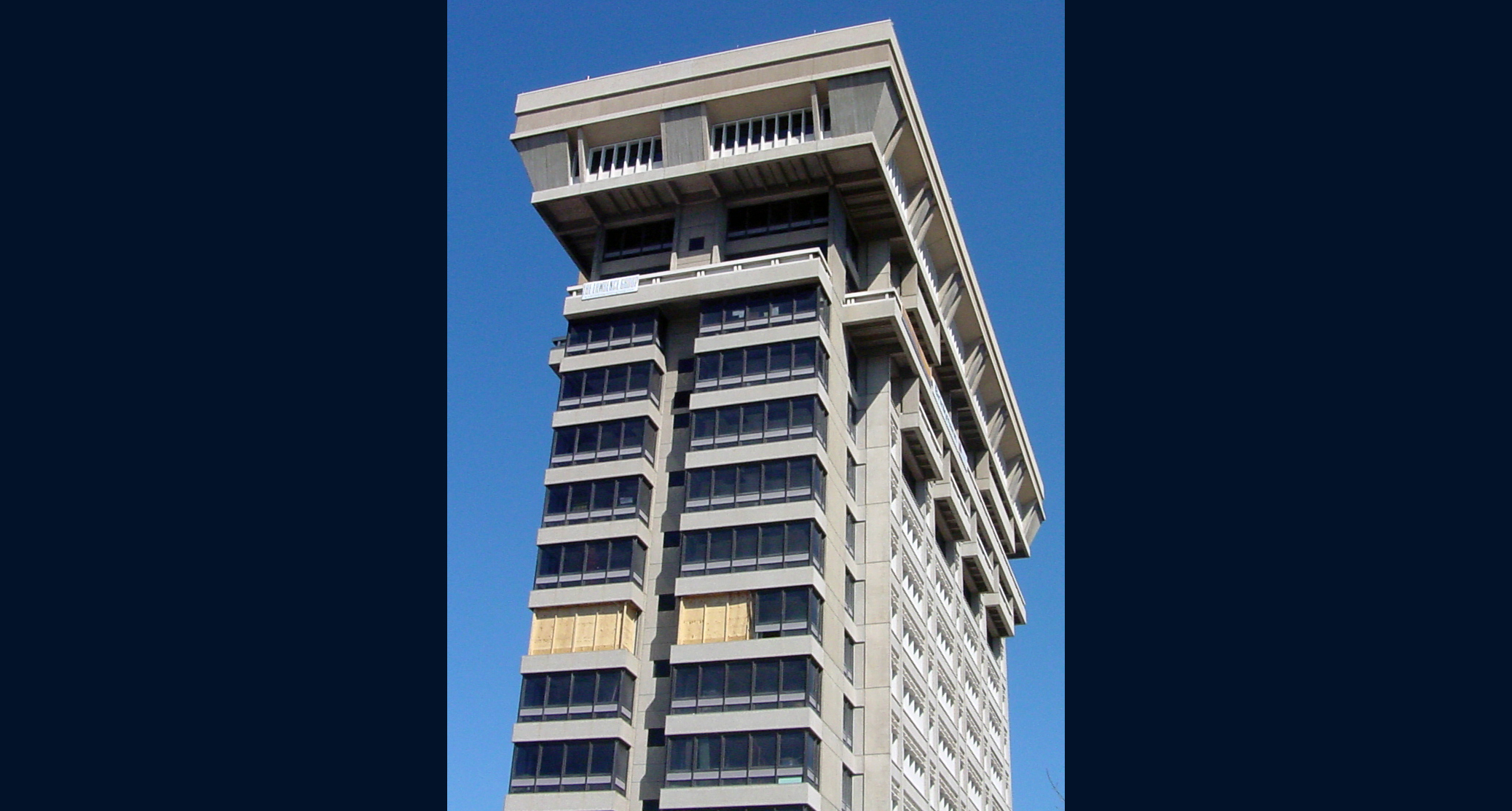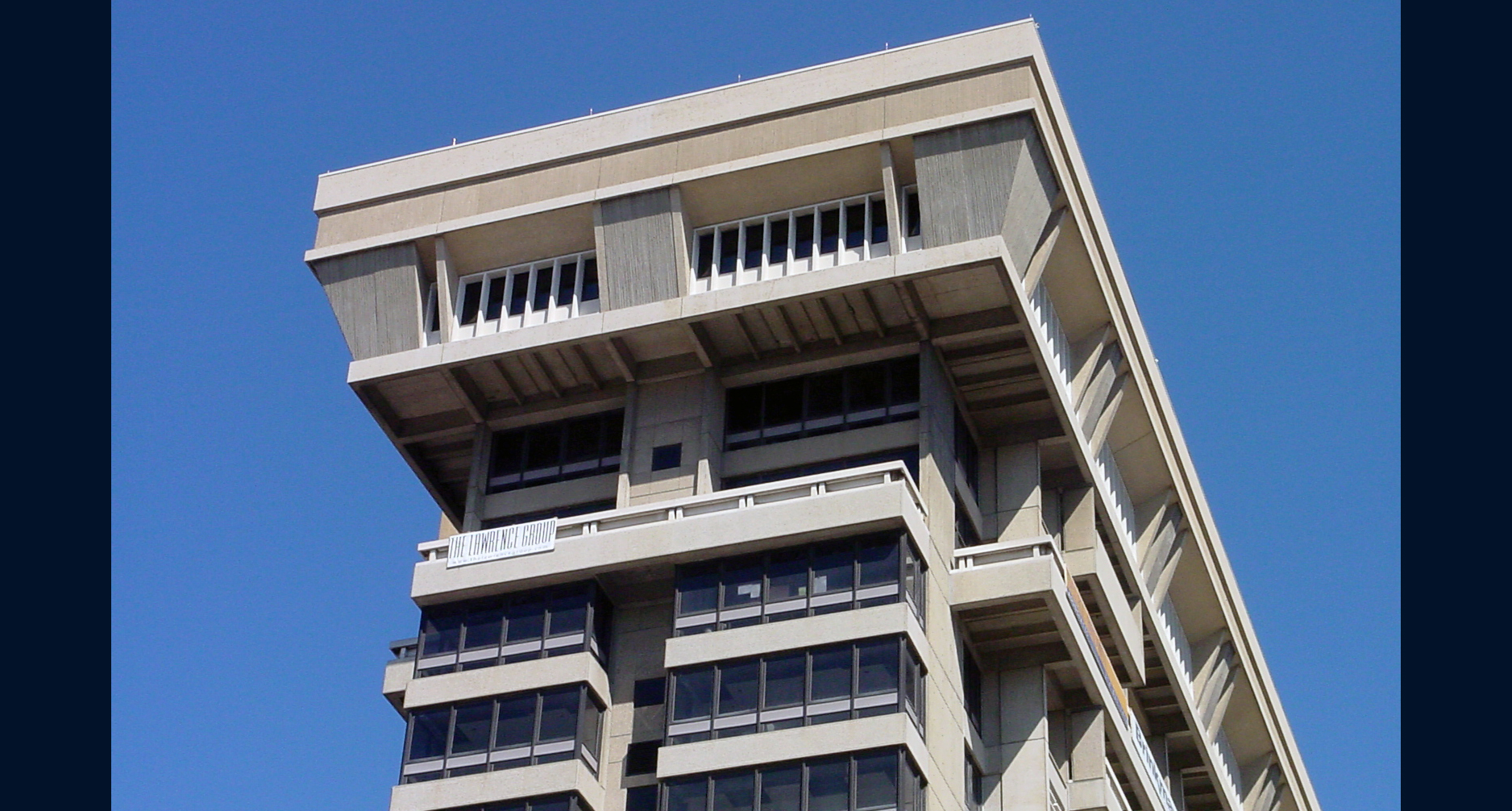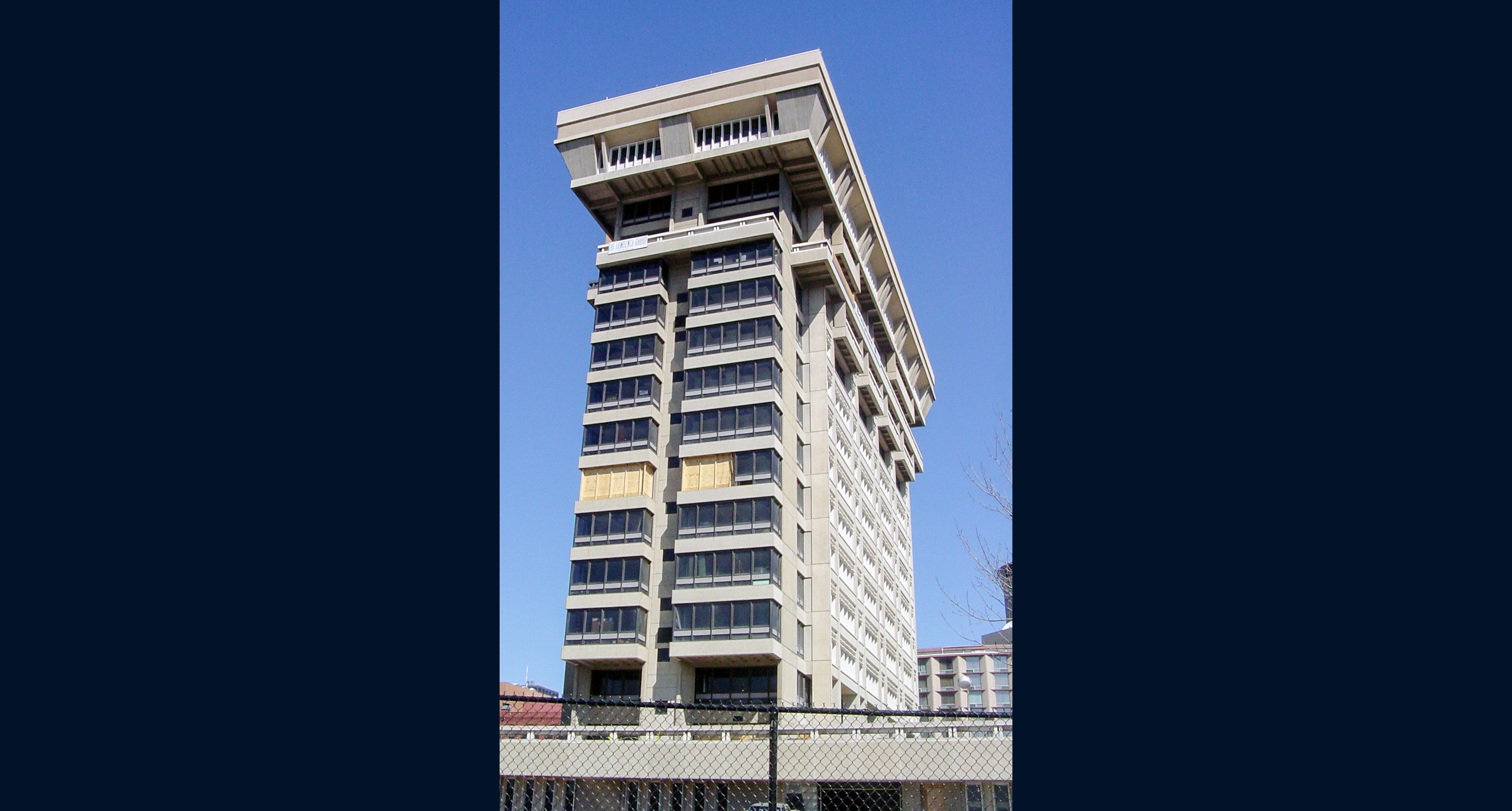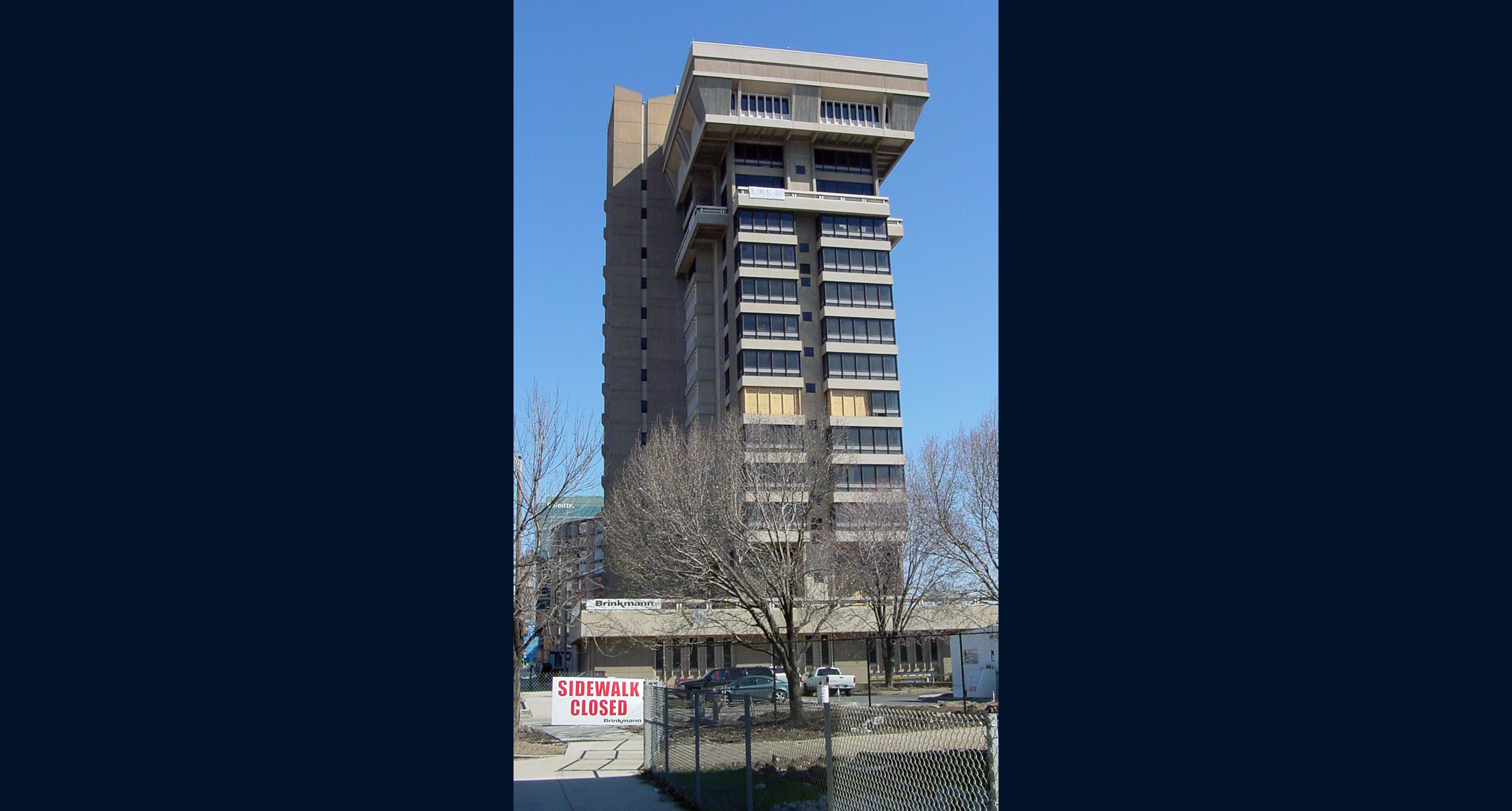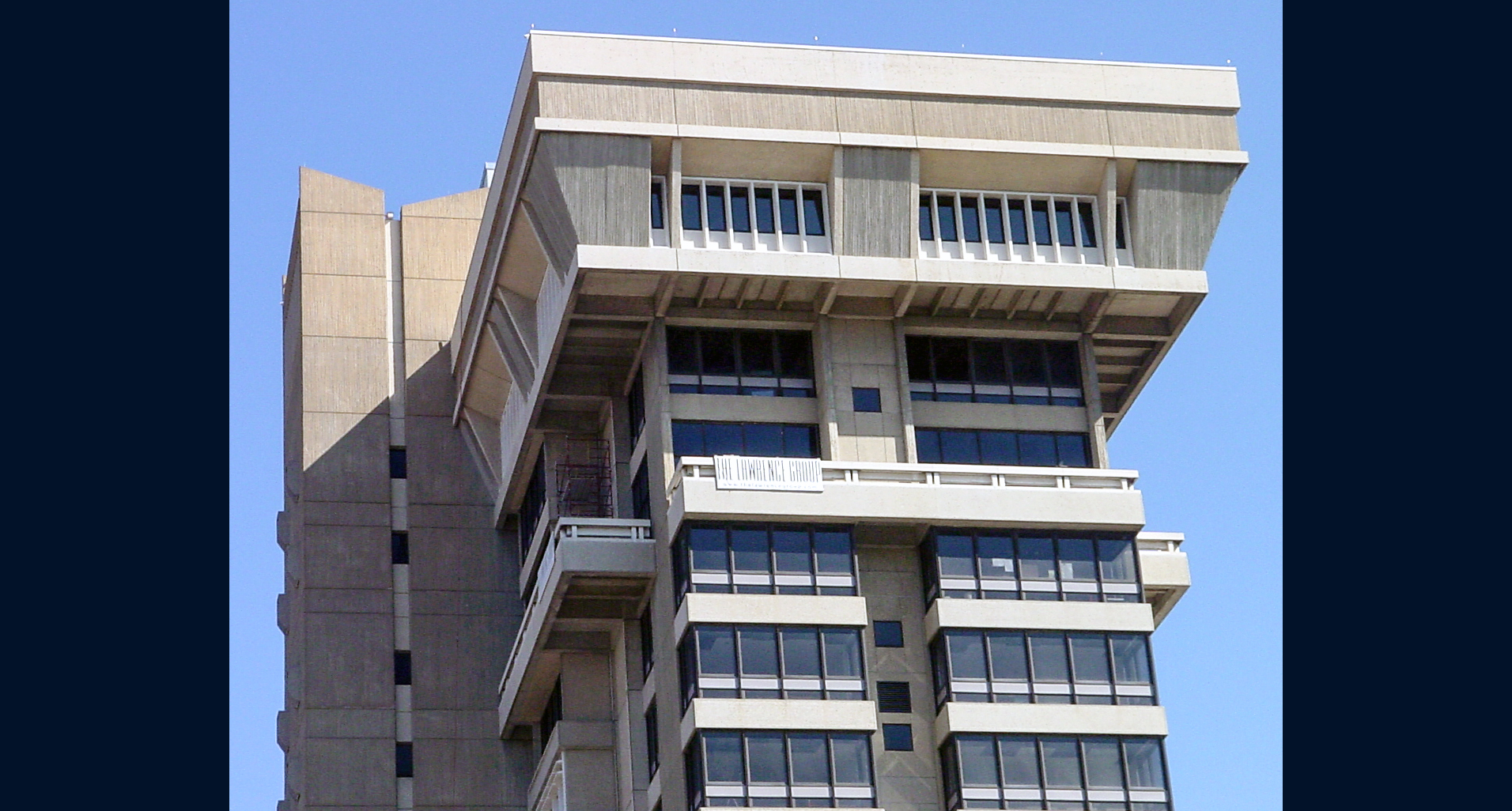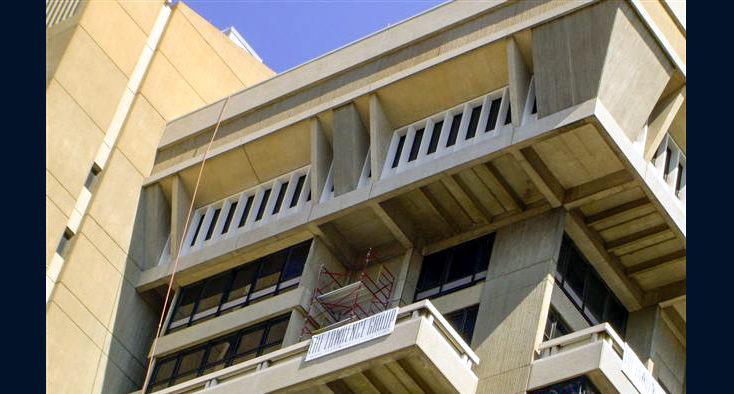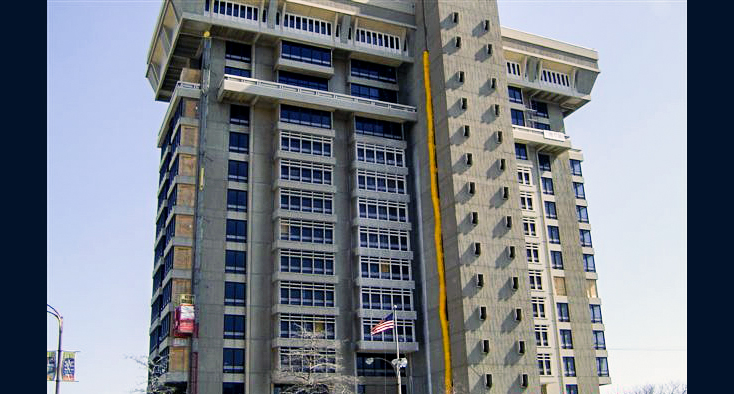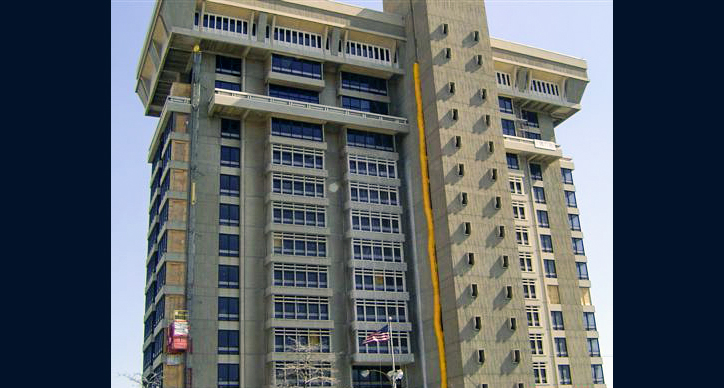 <
>