The Fort Lauderdale branch of Western Specialty Contractors recently completed a recaulking, cleaning, and sealing project at the National City building.
Western crews removed the existing caulking from glass-to-metal, metal-to-metal, and perimeter joints. Dow 795 silicone was installed to the glass-to-metal and metal-to-metal joints. The perimeter joints received Dow 790 silicone sealant. The work included the removal of the horizontal aluminum snap covers of the glass curtain wall system, installation of "end dams" and the replacement of the snap covers.
The exterior precast panels were pressure washed and then sealed with Iso-Flex VOC, a one component silane penetrating sealer.
Western crews accessed the building using 40', 50', and "L" shaped suspended scaffolding swing stages, rolling scaffolding, and a 30' scissor lift.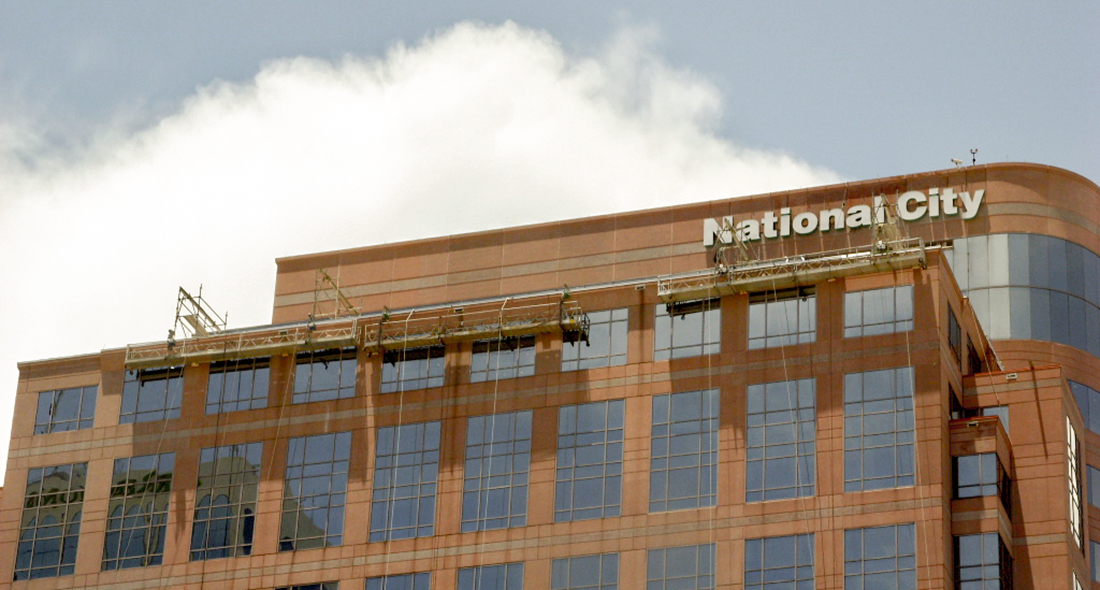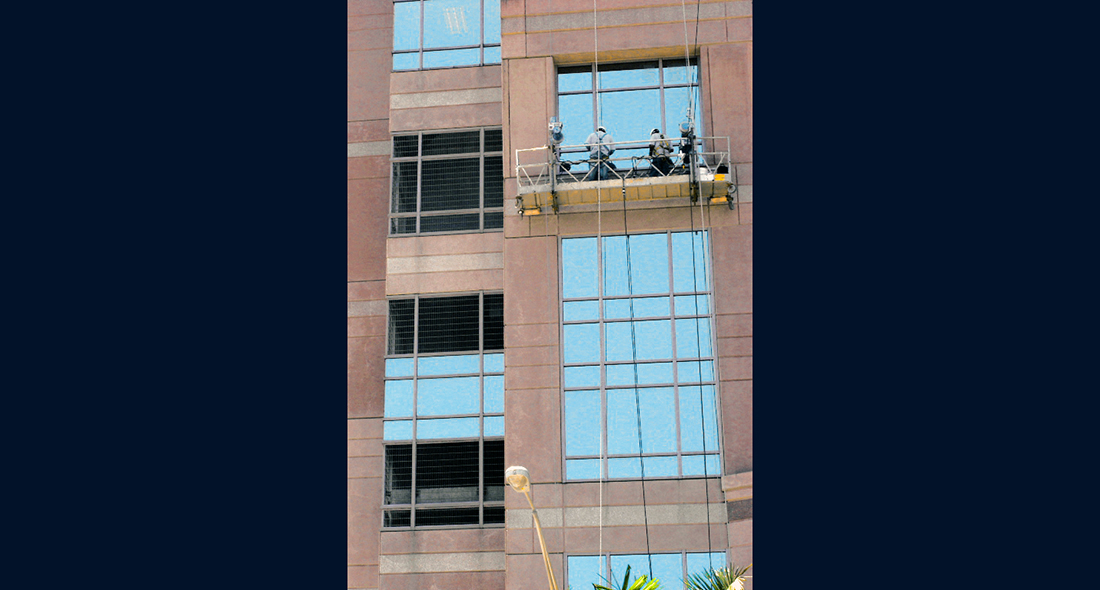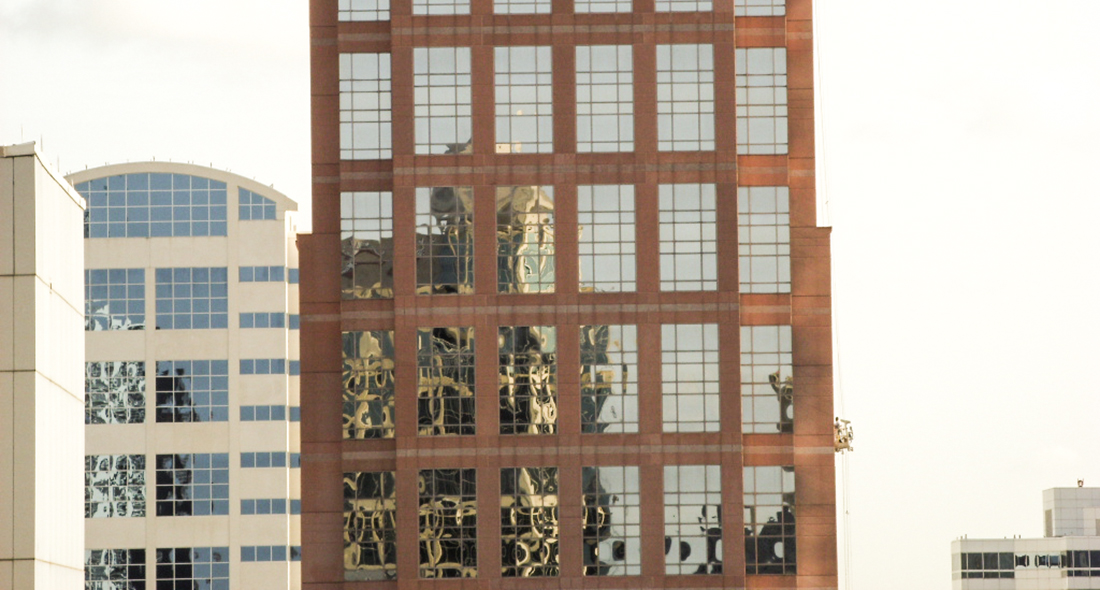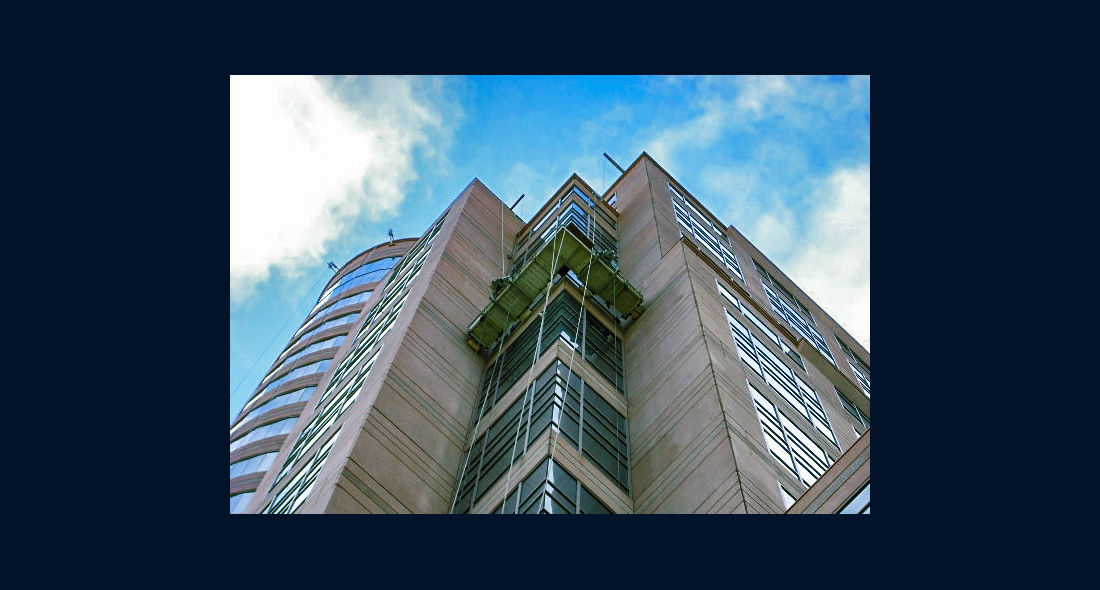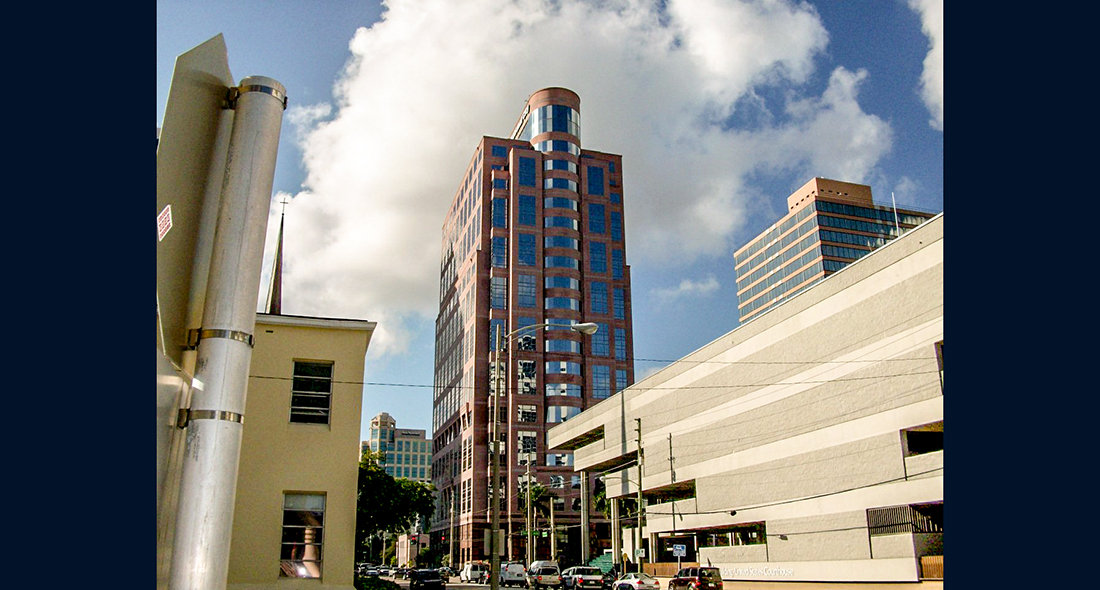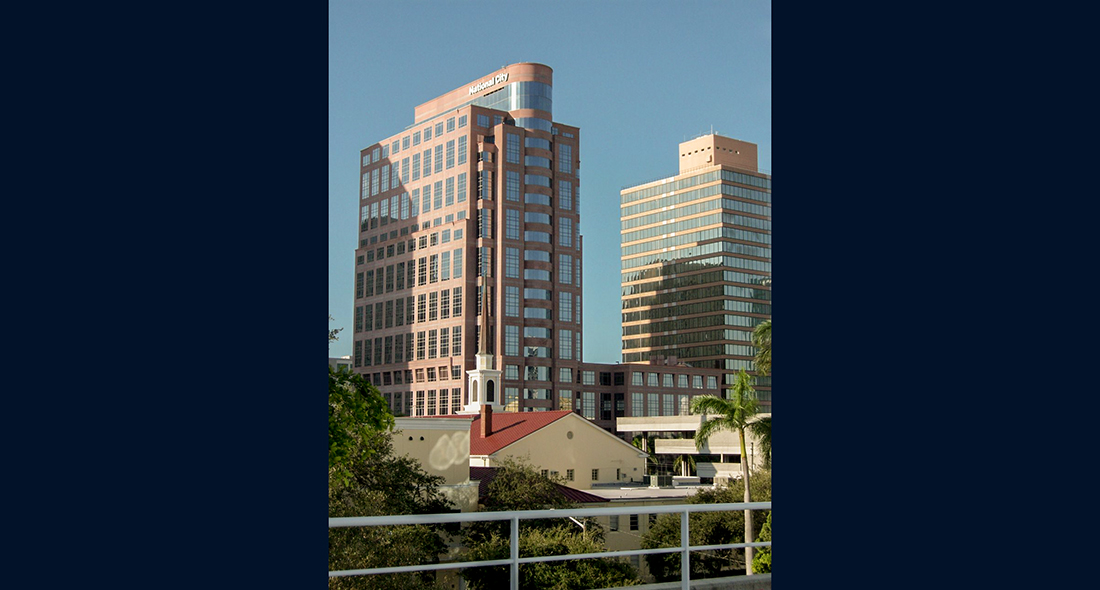 <
>