Martin Luther King, Jr. Federal Building in downtown Atlanta is a working symbol of our nation's 20th century storyline.
Designed by legendary Southern architect A. Ten Eyck Brown, the original purpose of the 1933 granite, marble and masonry building was as a central processing facility for the fast-growing U.S. Post Office. The craftsmen who built the "state-of-the-art" structure were employed through the Depression era's Work Projects Administration (WPA). Some 35 years later, it became the first federal building in the nation to be dedicated to the memory of slain civil rights hero Martin Luther King, Jr.
Western Specialty Contractors' Atlanta branch recently helped restore the historic structure for 21st century service. Current tenants include an array of federal agencies, including Homeland Security, Immigration and the ICE police force.
Western's scope of work involved removing existing facade stones at shelf-angle floor lines and other select areas, making certain each stone – some 6,000 across two phases – was tagged and cataloged for exact replacement. Substantial repairs were to be made to backup walls, angle flashing installed, and parapet walls torn down and rebuilt. All windows, inside and out, were to be stripped of lead-based paint and repainted. A total of 106 windows were to be built to match, replaced in their entirety and sealed for protection against the elements.
Like most major projects, this one came with a number of challenges. The existing roof system was to be removed and replaced with a ballast and paver perimeter system. Two elevations had elevated plaza decks that prohibited any weight being transported across. Limited storage at the project meant all materials had to be delivered to the branch and redelivered to the site. Moreover, all work was to be performed with the building fully occupied and stringent noise perimeters in place.
With scaffolding and mast climbers in place, Western's crews of up to 40 craftsmen have tackled the complex and historic task. The three-year project will see completion by year-end 2008.
Video Slide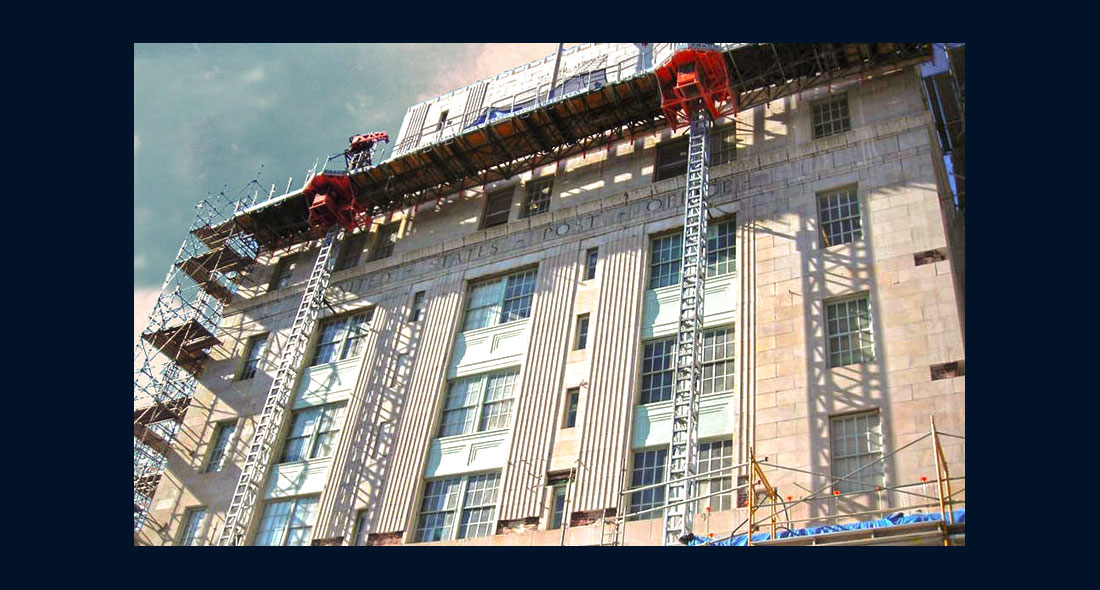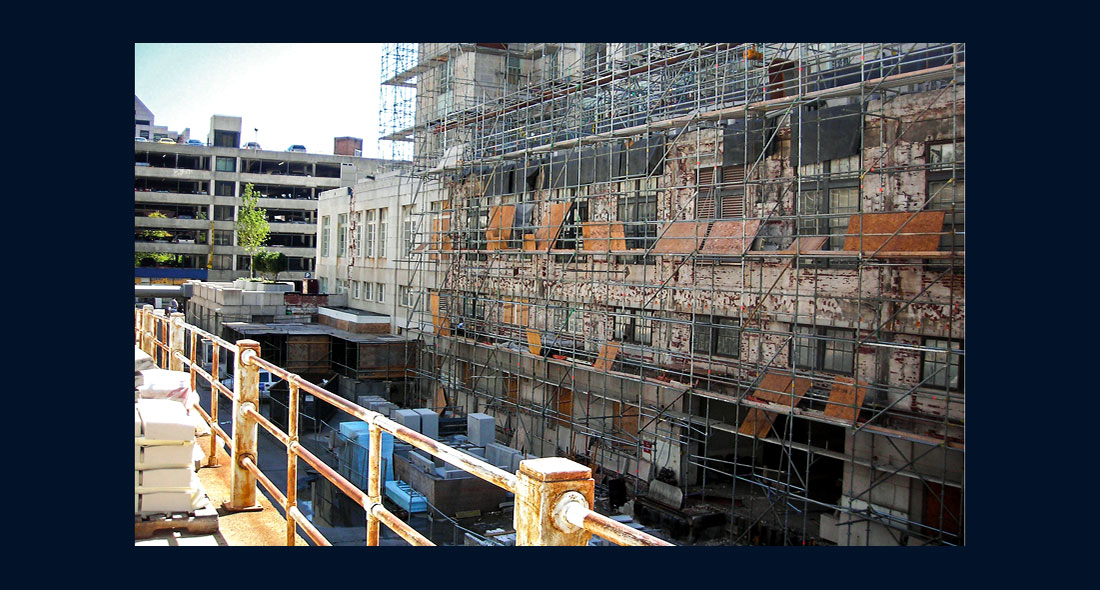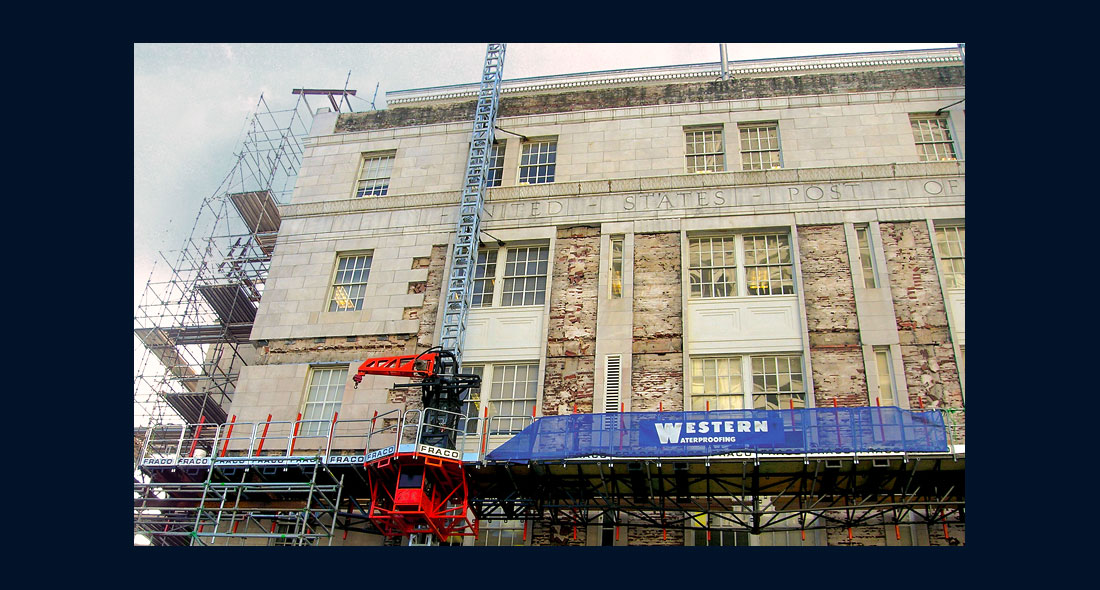 <
>