The Marriott Residence Inn is Atlanta's first true skyscraper. For thirty years it held the title of the city's tallest building. Age and exposure to the elements necessitated extensive exterior restoration work.
Western Specialty Contractors was invited to bid on the project. During a pre-bid meeting interview, the owners were impressed with Western's long and successful history of similar restoration work. Shortly there after, negotiations began to start the job.
Selective demolition of the building and brick veneer was done to allow the engineers to evaluate the structure steel and to determine the most efficient repair procedure.
Procedures included retrofitting existing scaffolding and the installation of four power mast climbers to facilitate access to the work areas. The scope of work included repairs to the structural steel frame work, shelf angles, window lintels and backup wall.
Extensive repairs were completed to the building's terra cotta and brick exterior. They included pinning, epoxy injection and repointing. Weekly meetings were held with Solomon Engineering Group, the owners in-house architects and the Western Specialty Contractors team.
Safety was the top concern since the building is located in the populated downtown area. Western installed heavy-duty overhead protection, including netting to contain debris and other work items.
When the project was completed all parties were pleased with the end result and with Western's professionalism.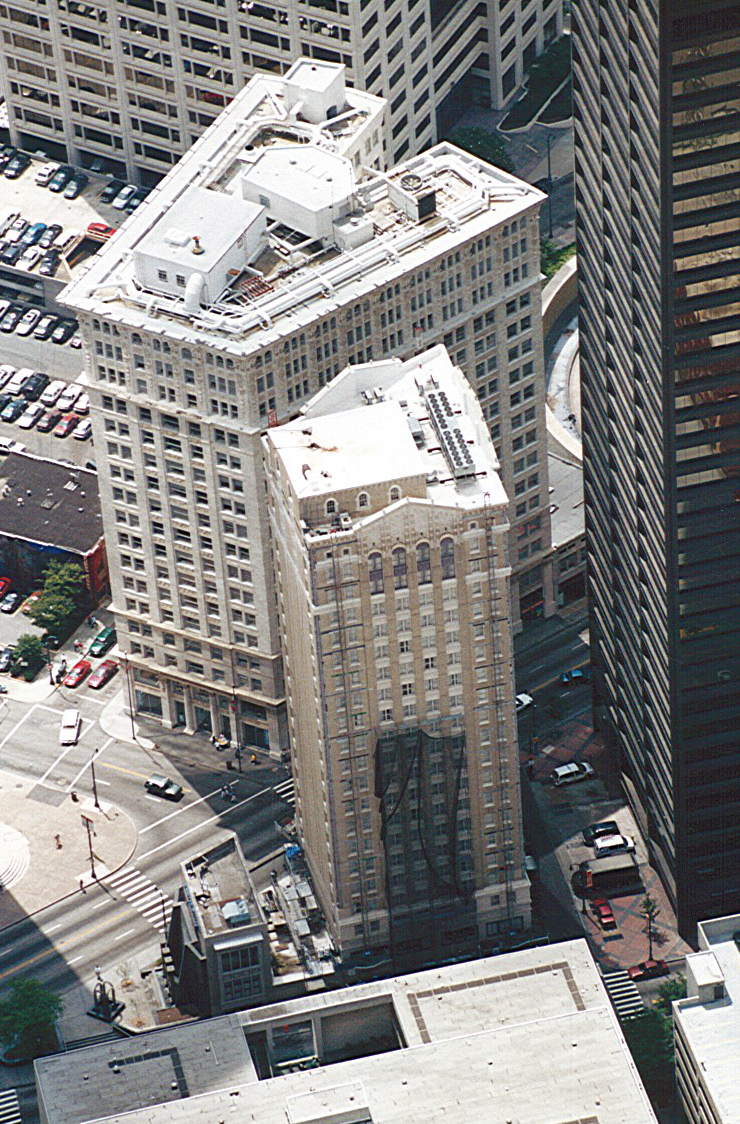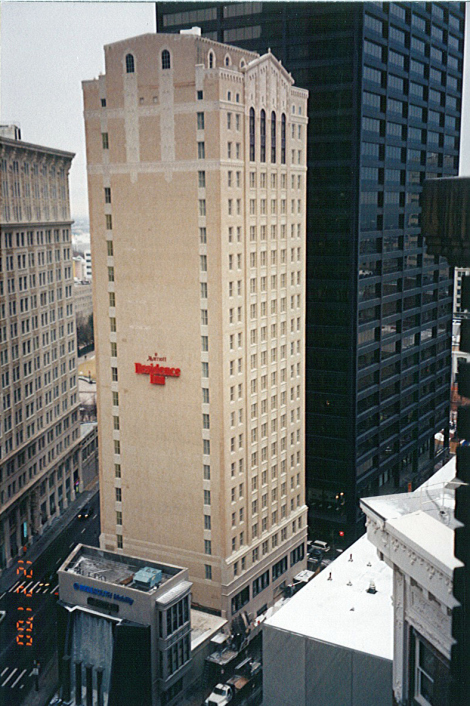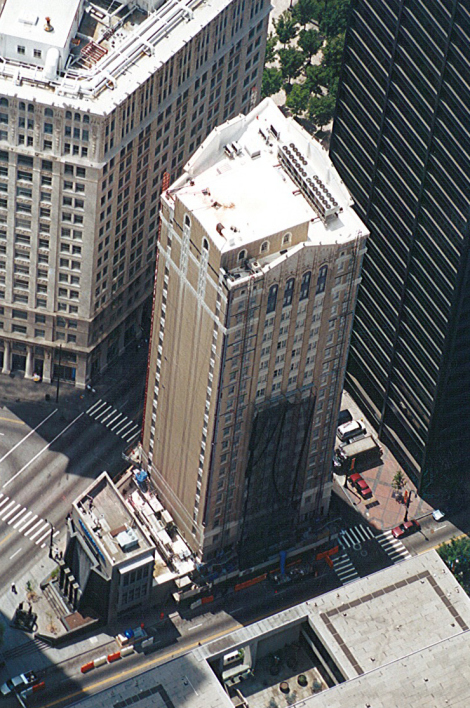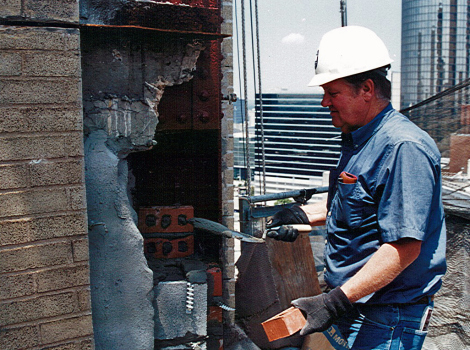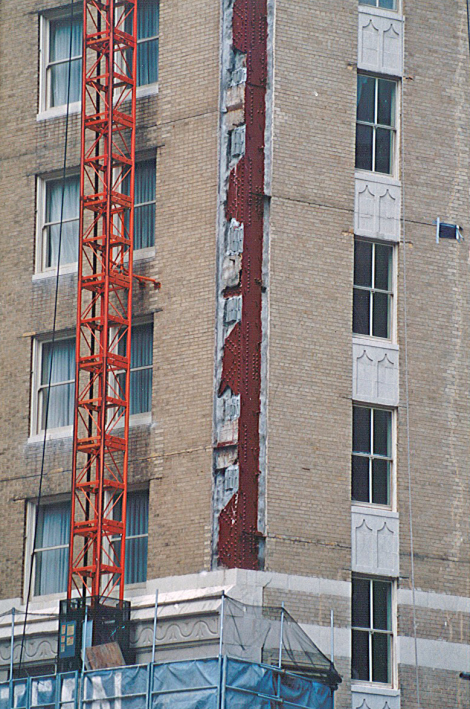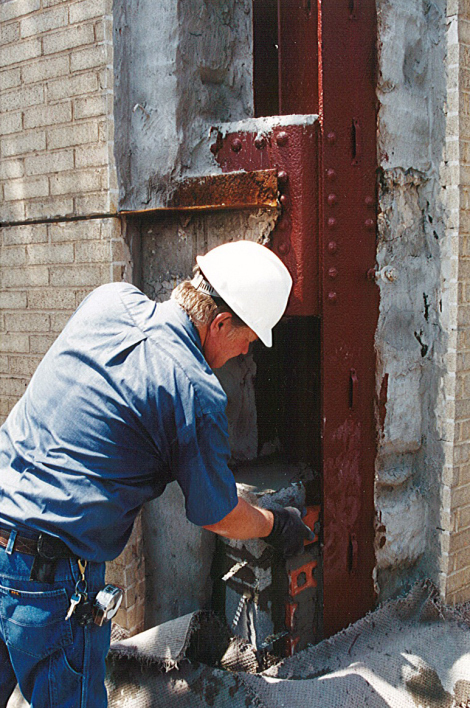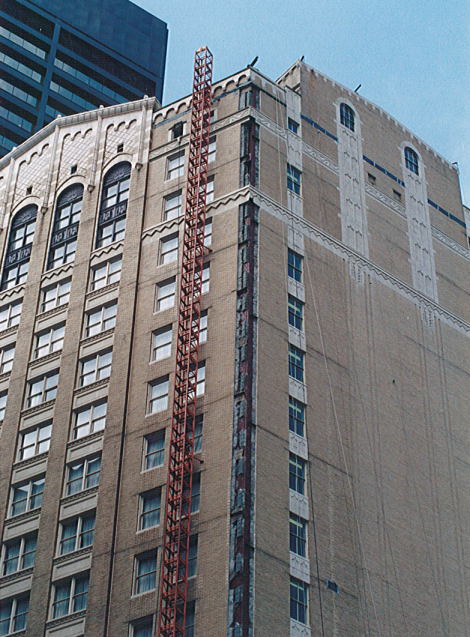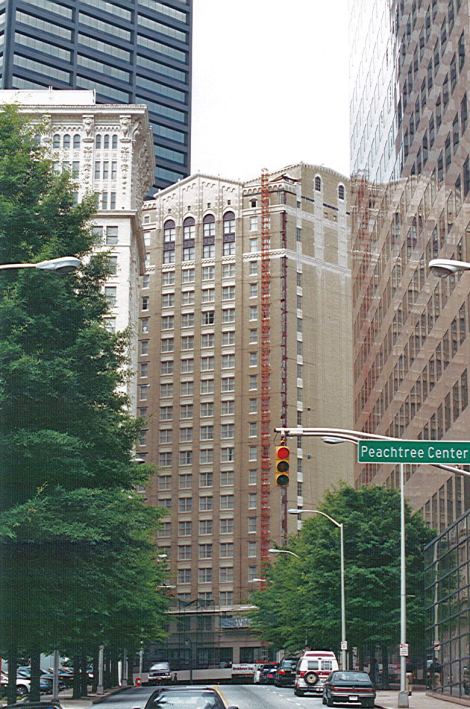 <
>