In the spring of 2011, Western Specialty Contractors' Concrete Restoration Department joined a team of consultants and contractors tasked with renovating the football stadium at Lindenwood University's Belleville, IL campus. During this phase of the project, the team utilized Western's experience to discuss the concrete restoration work on the north and south seating sections, as well as applying a waterproof urethane deck coating upon completion of the concrete repairs. Once the design phase was finalized, Western was contracted by Blanton Construction and Lindenwood University to complete the concrete and deck coating scopes of work. It was scheduled to begin in the spring of 2012.
With a tight overall schedule to complete the work in time for the upcoming football season, the stadium renovation project hit the ground running in the spring of 2012. Blanton Construction served as the Construction Manager for the University; therefore, handling replacement of the playing surface, site improvements, and construction of new buildings. After the existing seating and mounting brackets were removed, Western's craftsmen completed a sounding survey to identify delaminated concrete areas and mark for repair.
Inclusive of both the north and south seating sections, approximately 800 square feet of both full and partial depth slab repairs were completed in the seating areas and adjacent concrete stairs and nearly 240 square feet of concrete wall was repaired. Due to extensive age and deterioration, the entire back concrete wall of the south seating section was removed, formed, and re-poured with ready mix concrete. Upon completion of the concrete repairs, a waterproof urethane deck coating system manufactured by LymTal International was applied. In addition, the deteriorated expansion joints in both seating sections were removed and replaced with a firerated, silicone-faced compressible expansion joint manufactured by LymTal.
Another mutually successful stadium renovation project completed by Western's Concrete Restoration Department.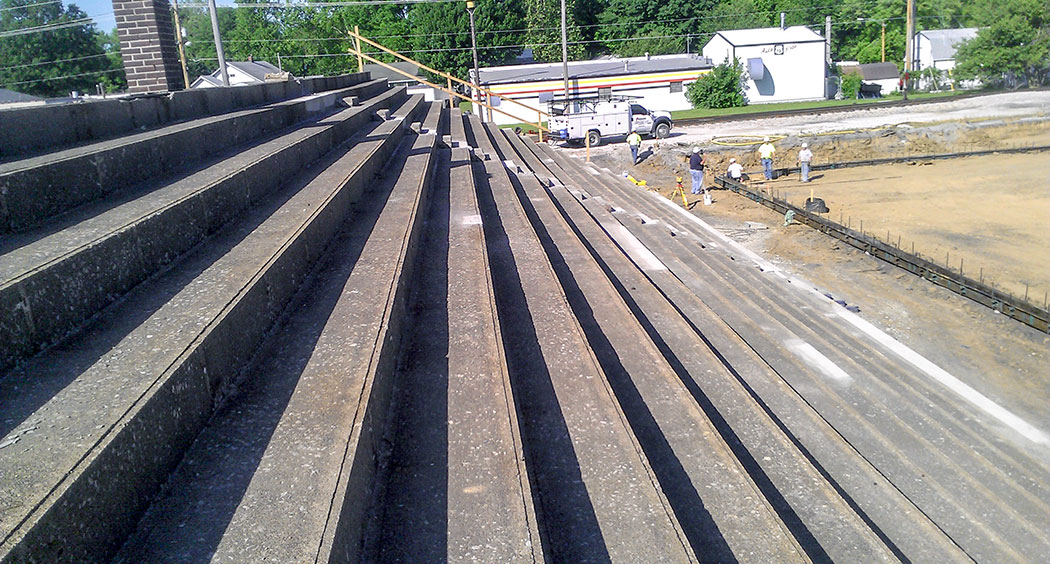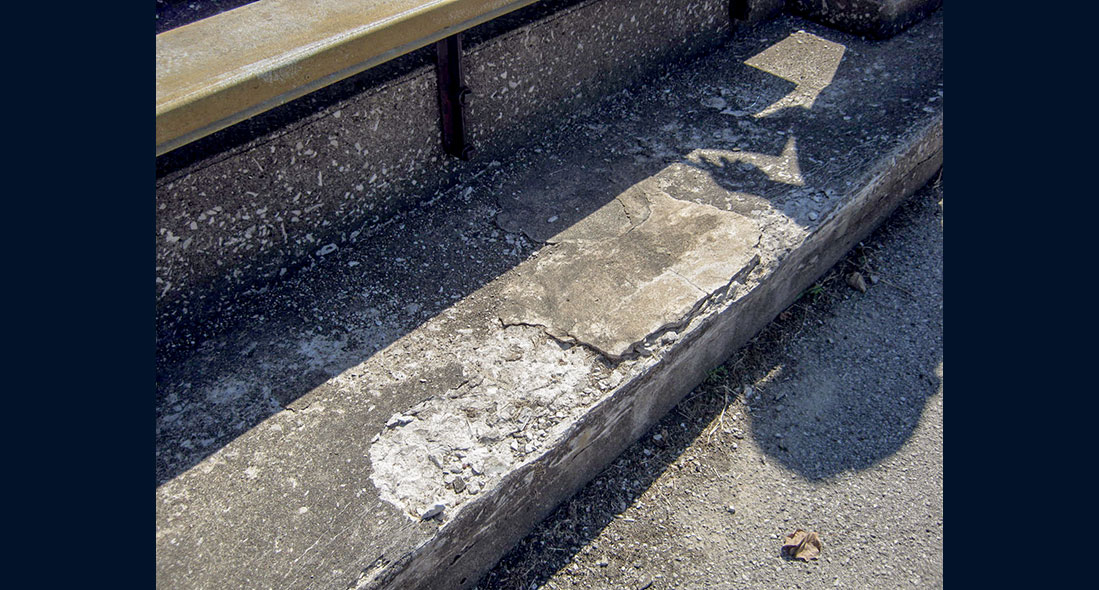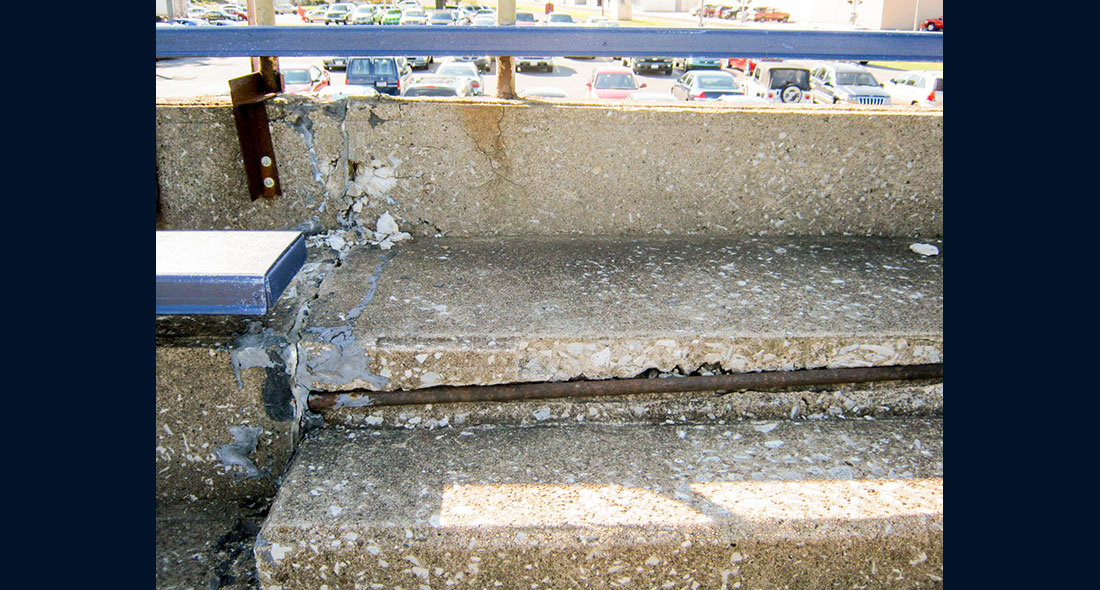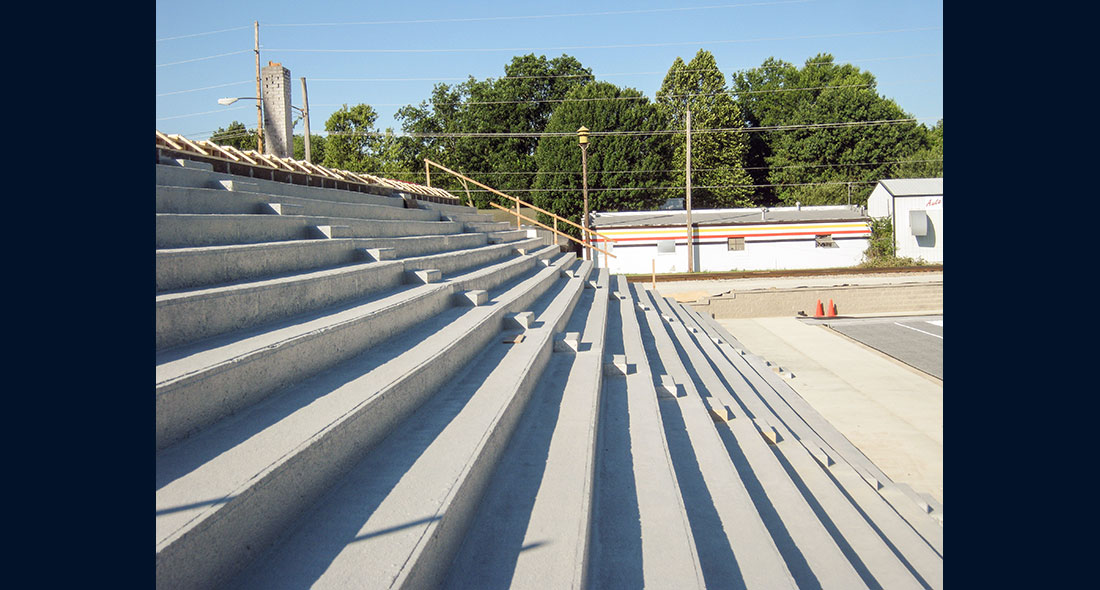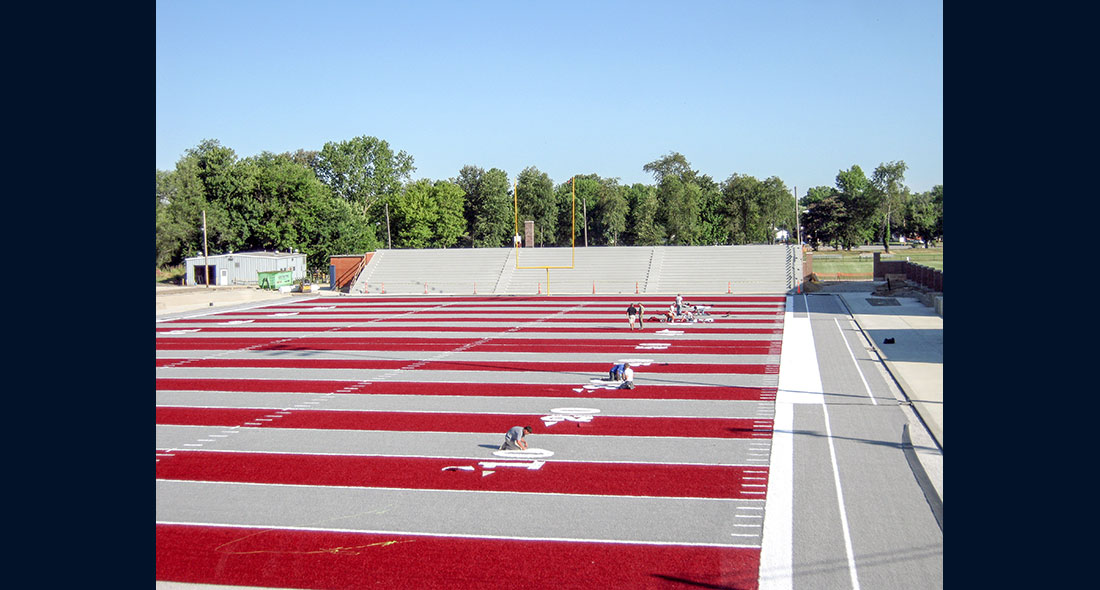 <
>