The First Presbyterian Church is a 100-year-old historic building in downtown Atlanta. The church congregation was first organized in 1848. The present church was dedicated in 1919. Age and exposure to the elements caused deterioration for the exterior facade. A number of groups working in concert made up the restoration team. Western Specialty Contractors was selected as the masonry restoration specialty contractor.
The exterior masonry restoration consisted of sandstone patching throughout the sanctuary, using custom blended M70 Jahn patching mortar. Prior to the project commencement, a mock-up training session was held by Cathedral Stone to properly train and certify all field personnel associated with the project. The process involved chipping out cracked or deteriorated stone to a solid, sound substrate. The face of the stone was then rebuilt to look like the original material. The project included 100% tuckpointing of all the stone-to-stone mortar joints. Also included was miscellaneous brick repointing, caulking of all window and door perimeters, window repairs and painting, lead abatement, pressure washing and the application of a penetrating sealer. Bell Tower louvers were fabricated and installed. The work also included 4,750 patched stones and 31 cubic feet of stone replacement.
The project was completed on time and within the original schedule. Stuart Rogers was the onsite project manager, Brad Tabler was the project superintendent and Mark Owens the lead foreman.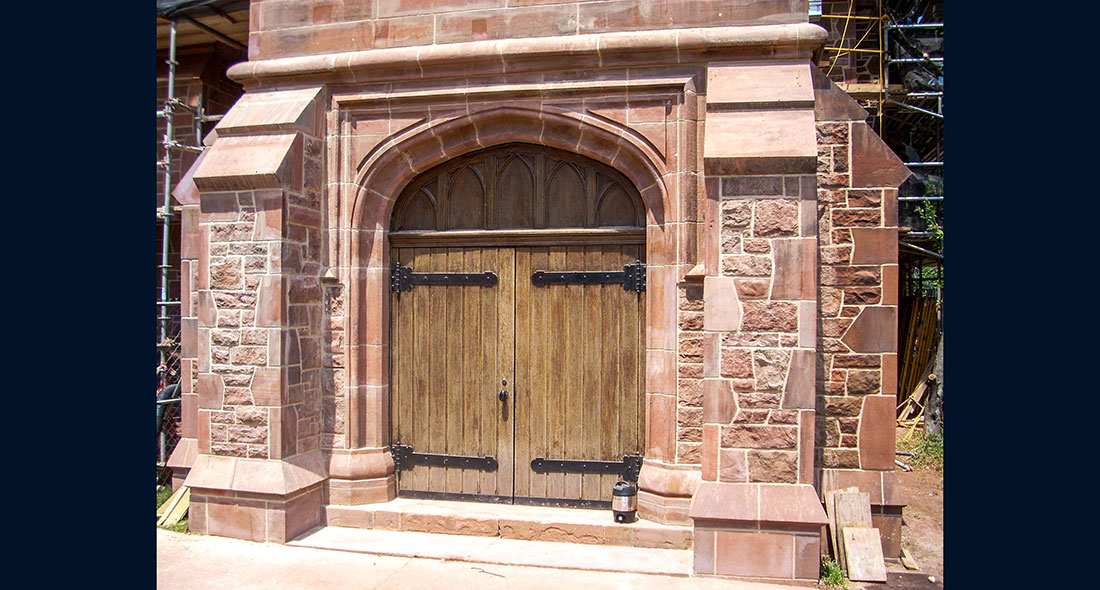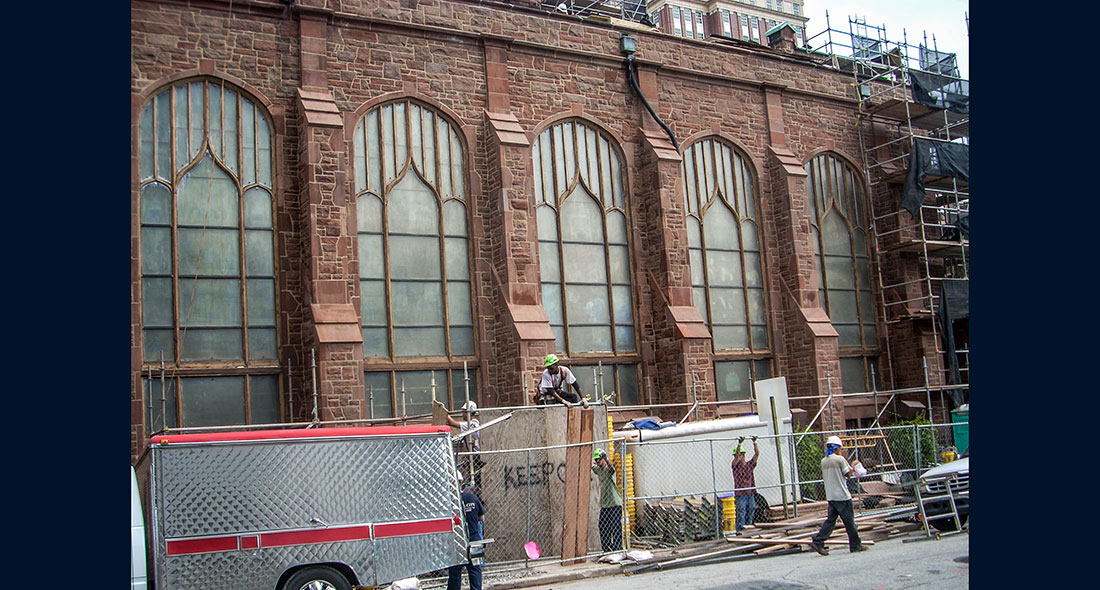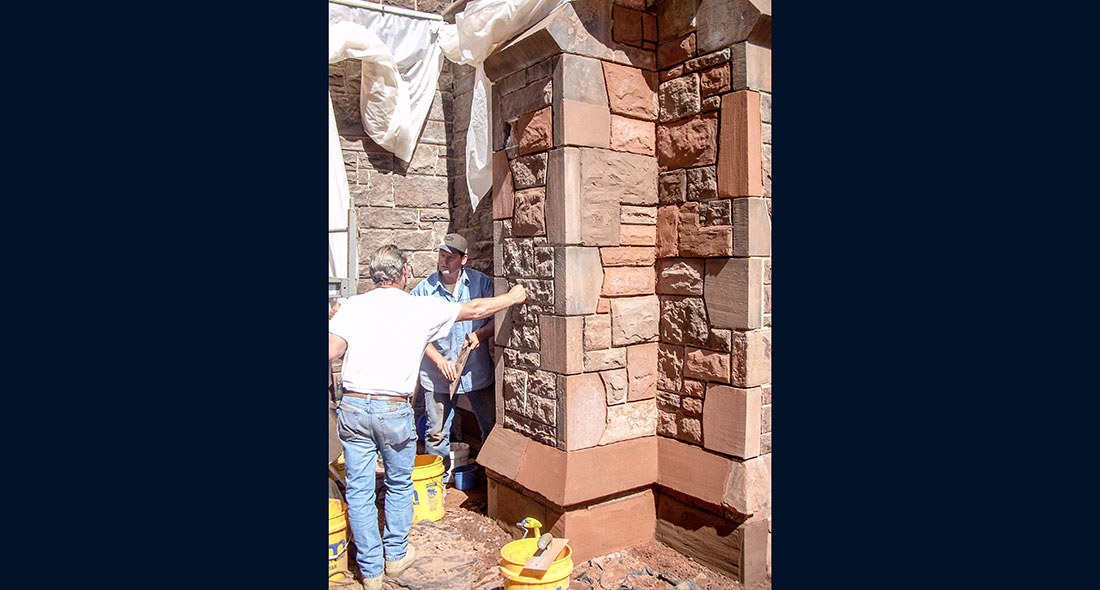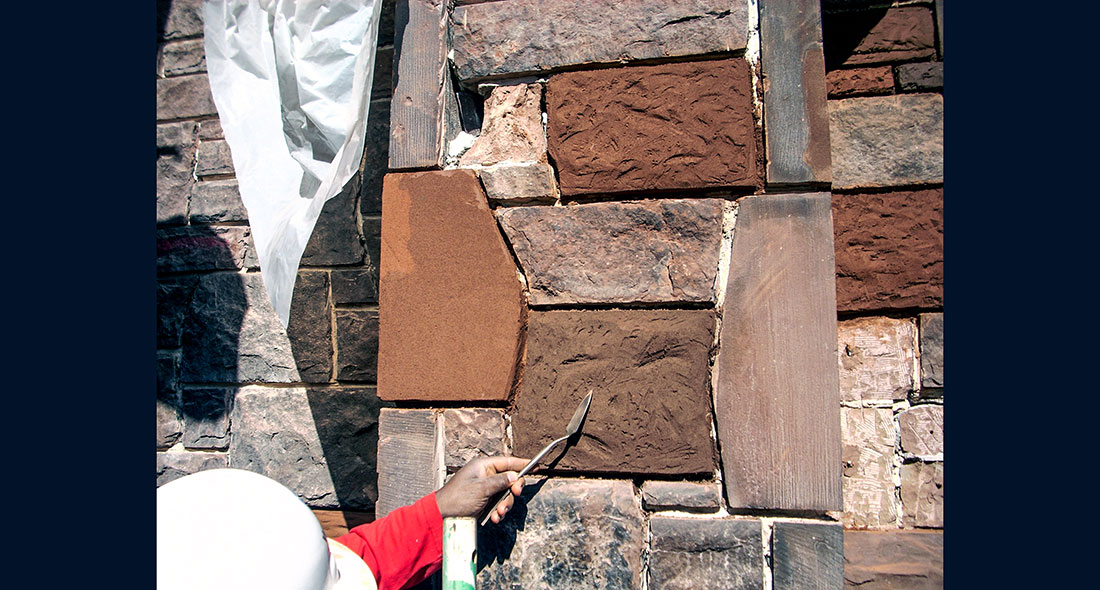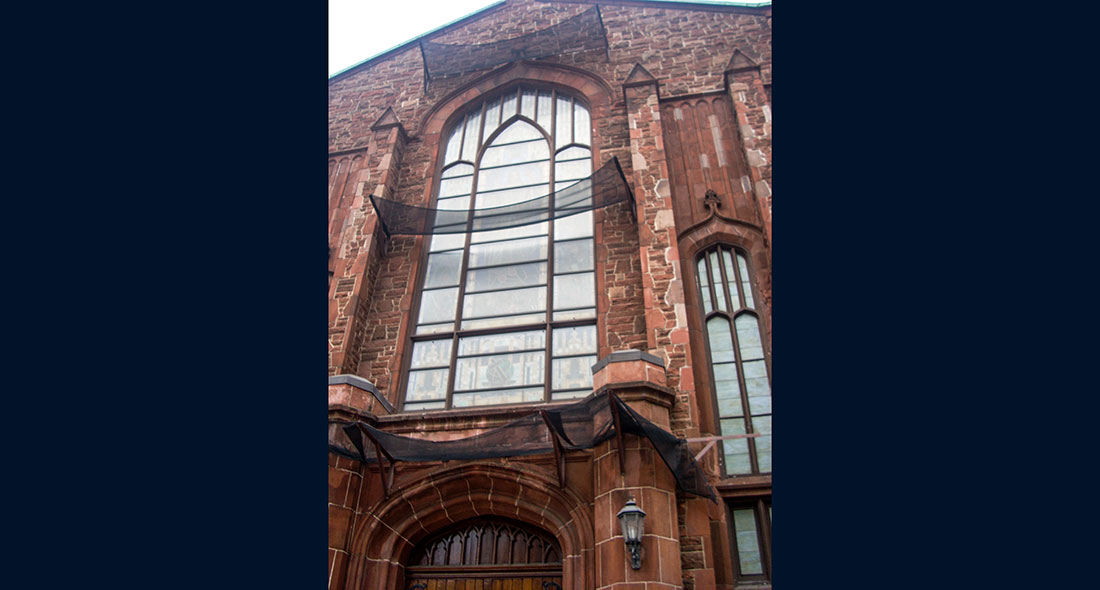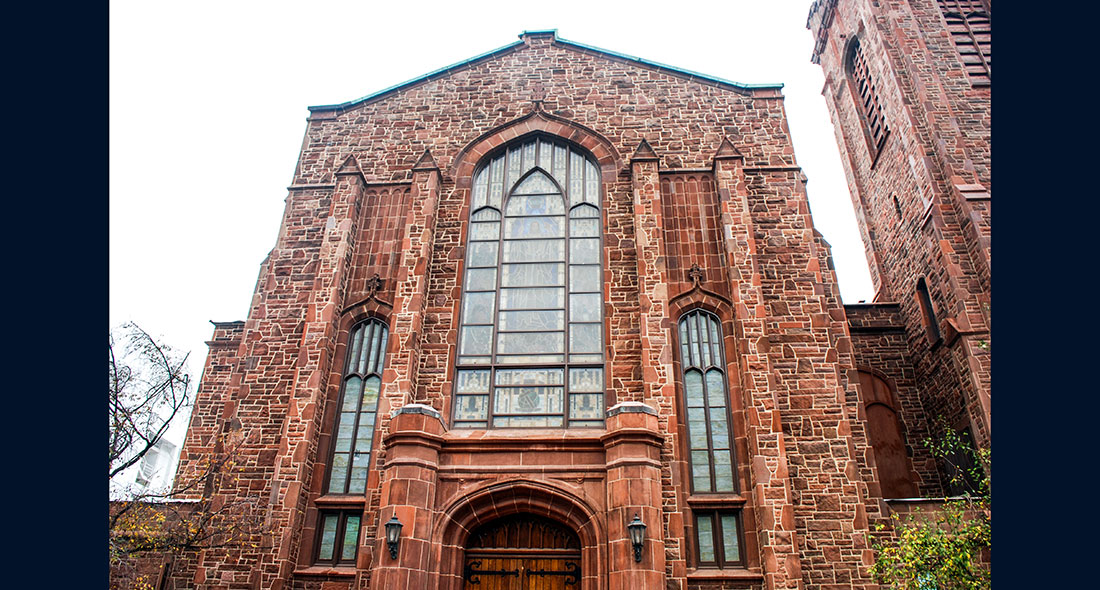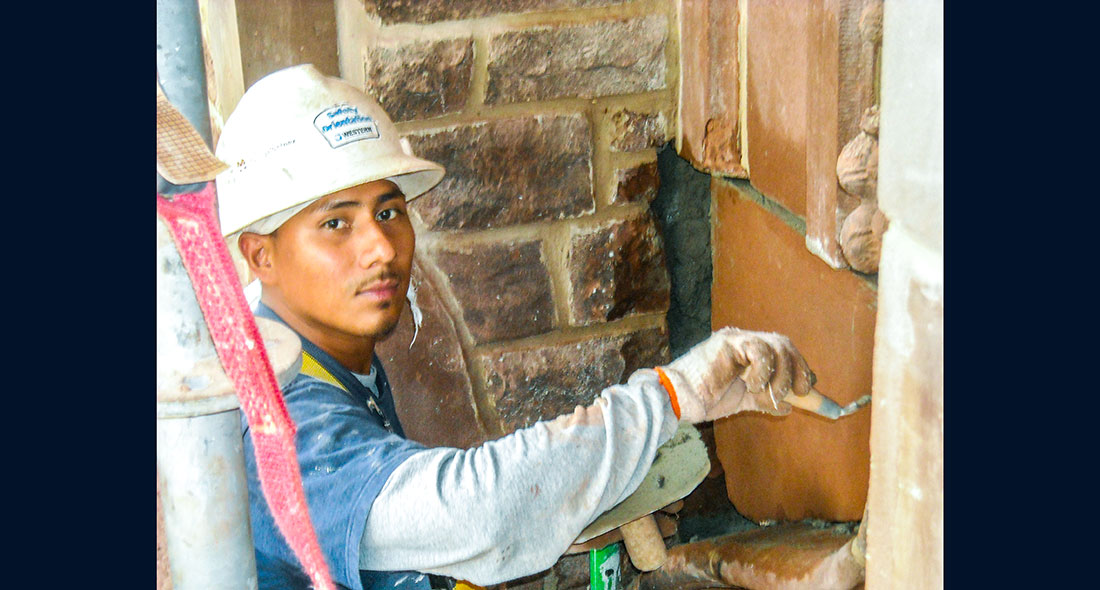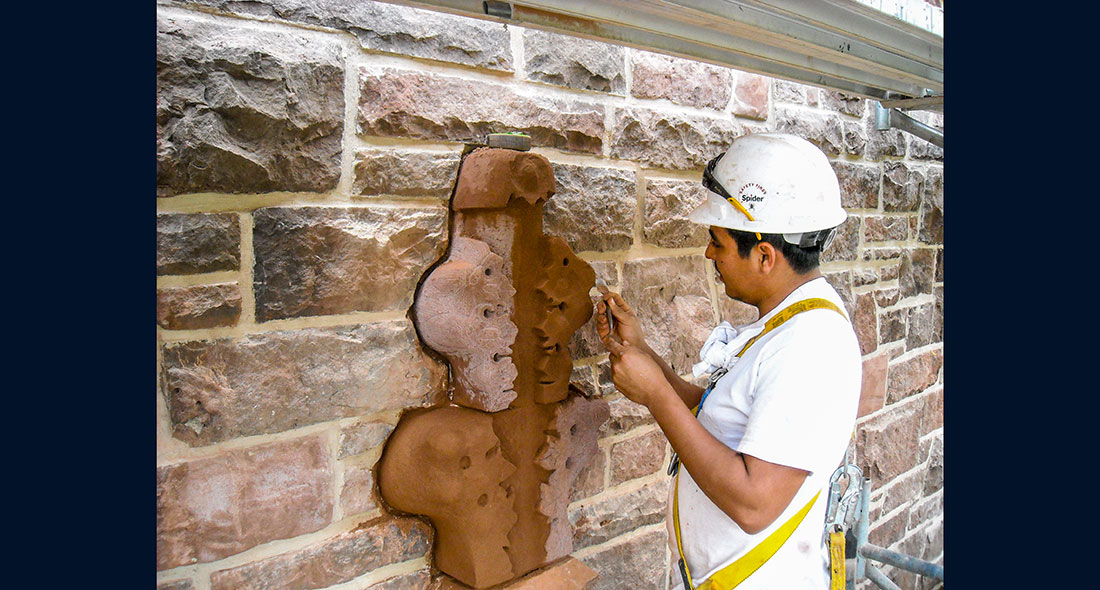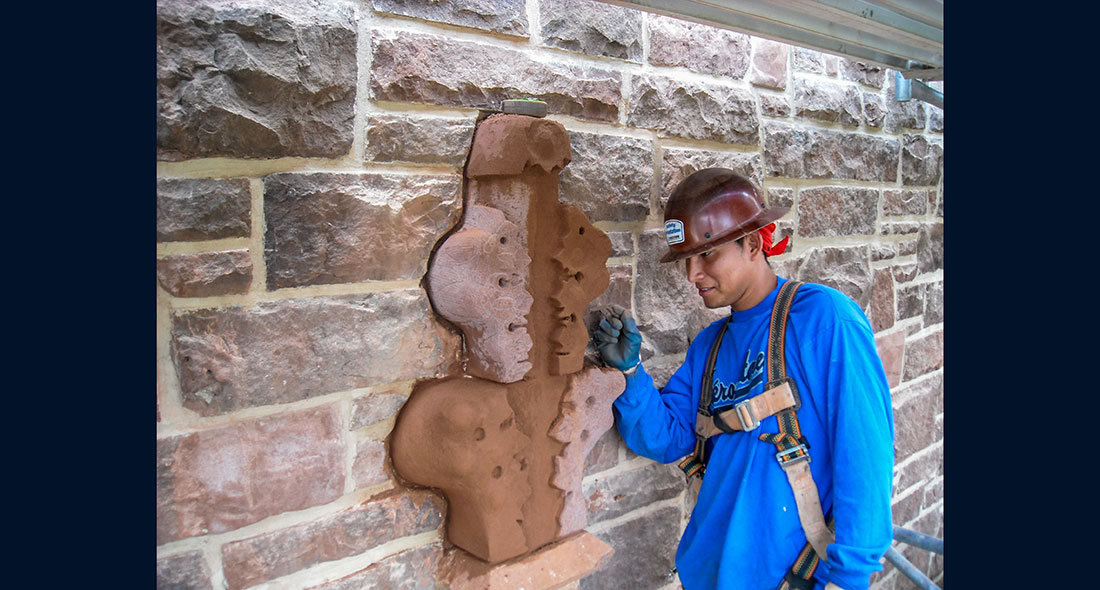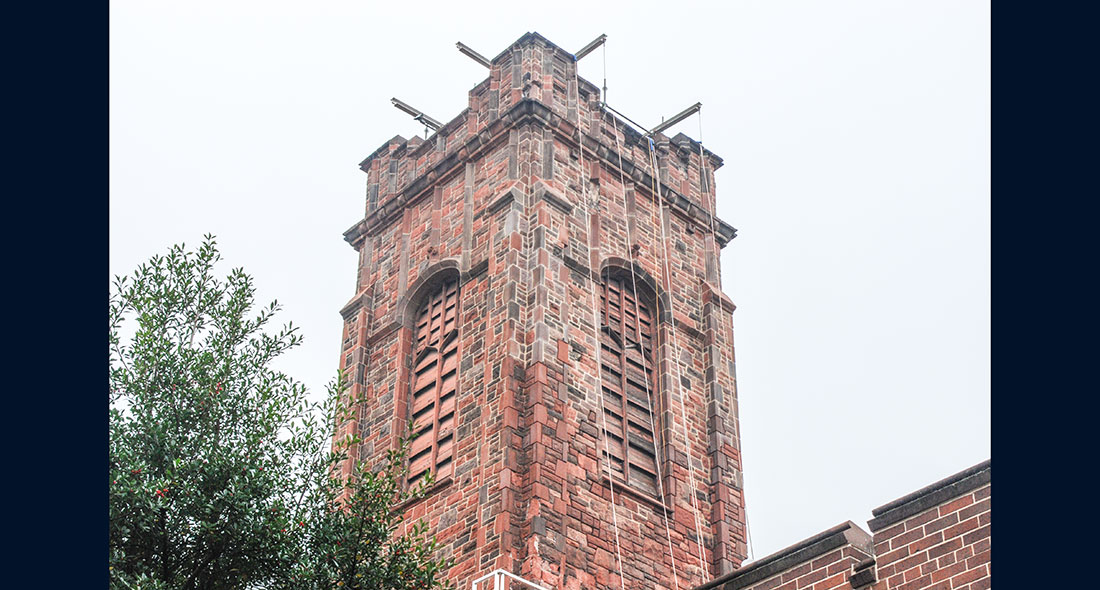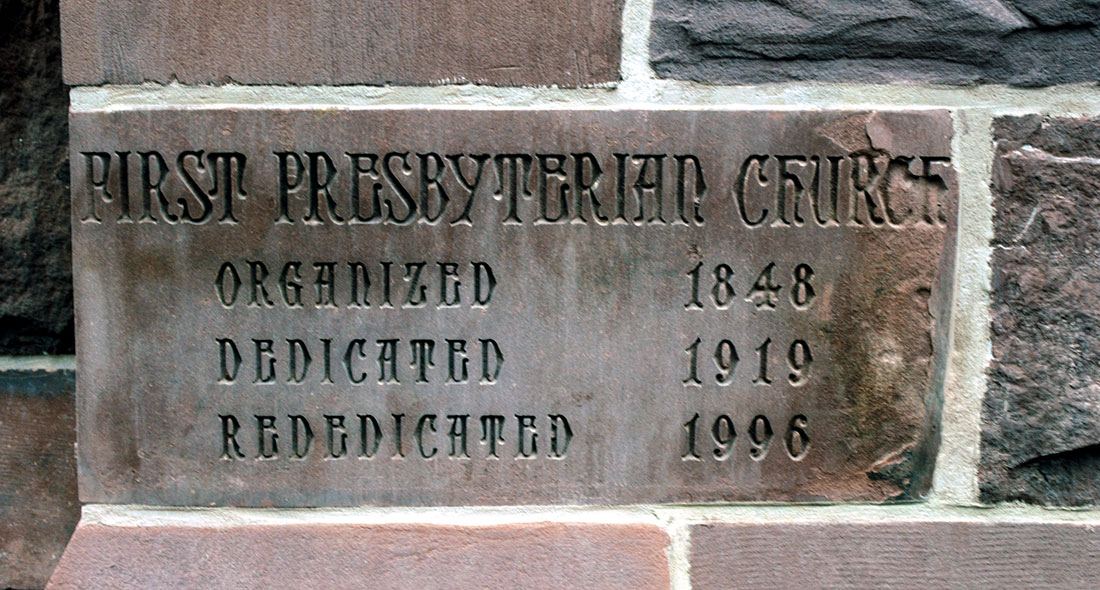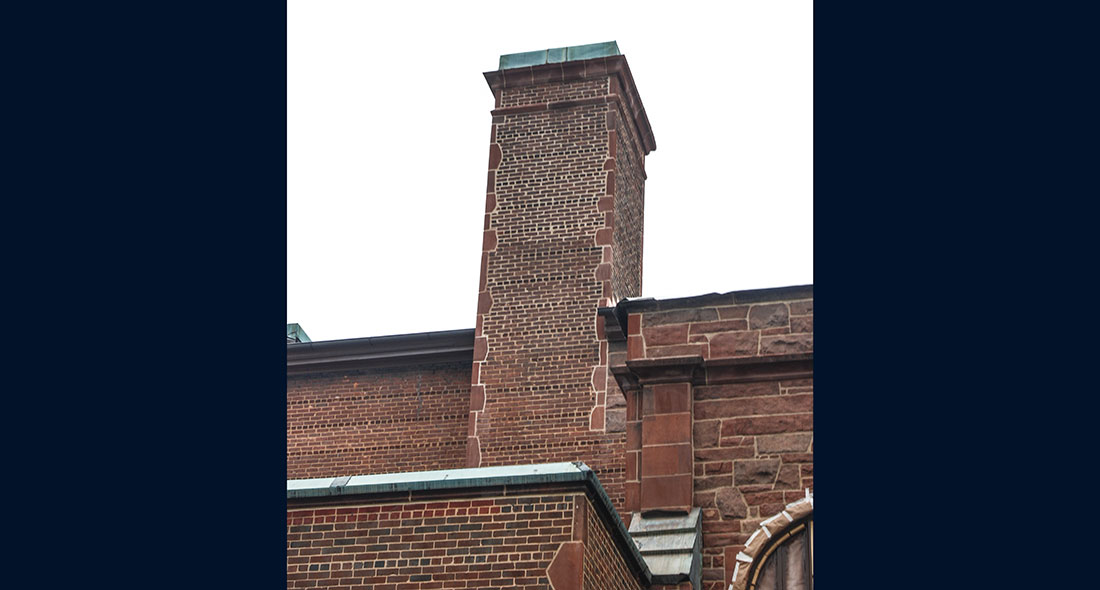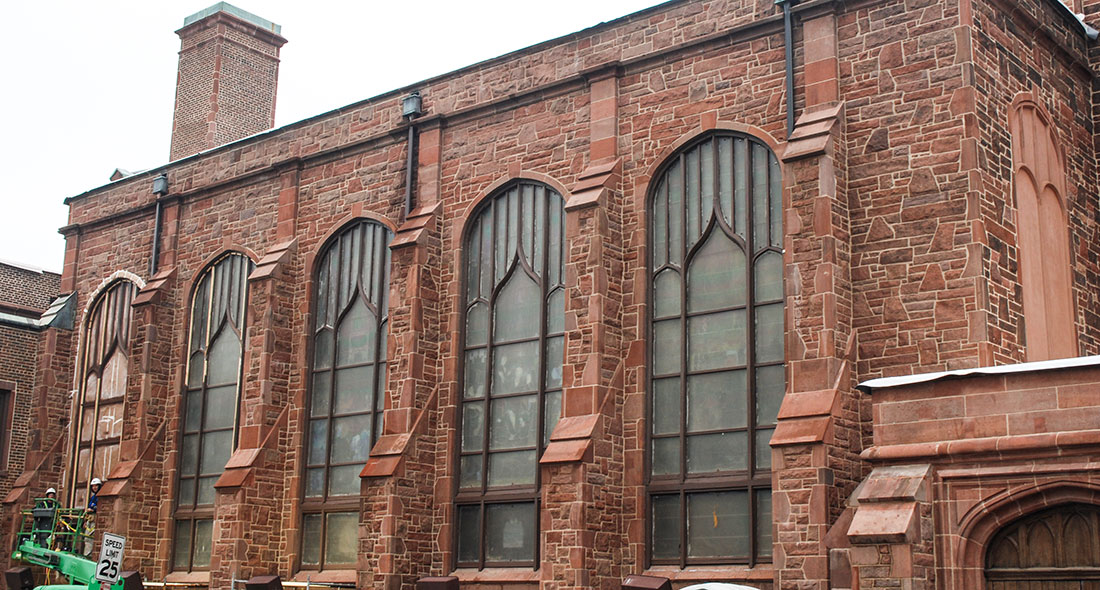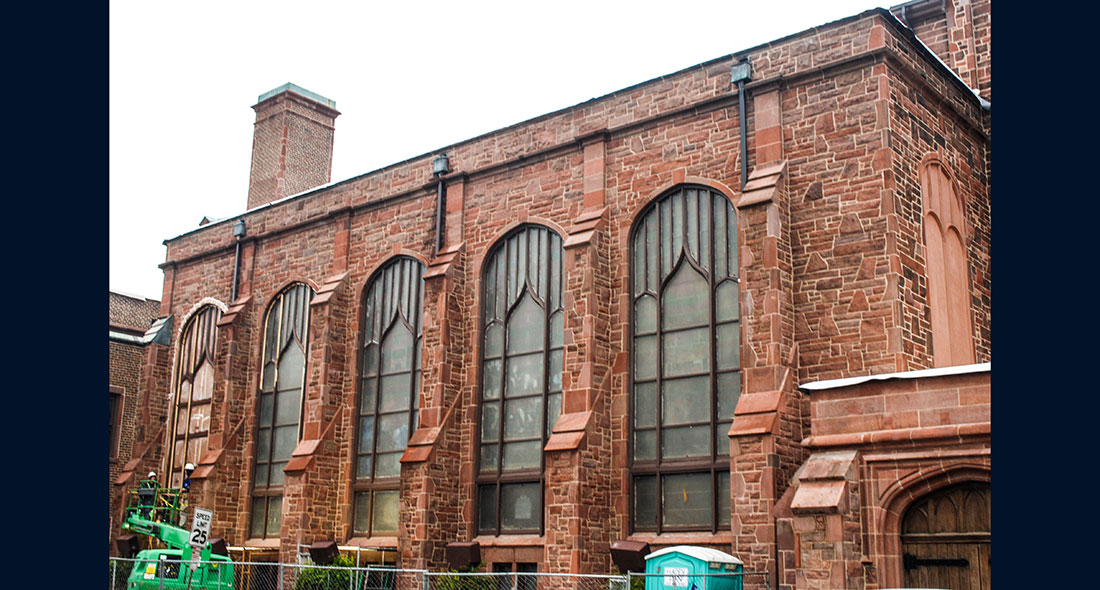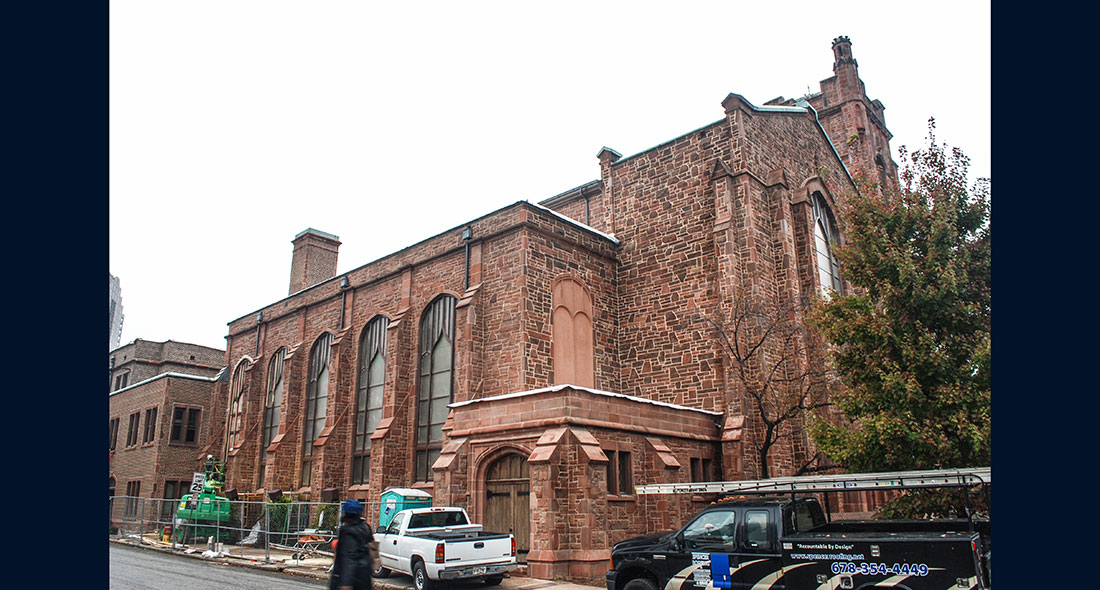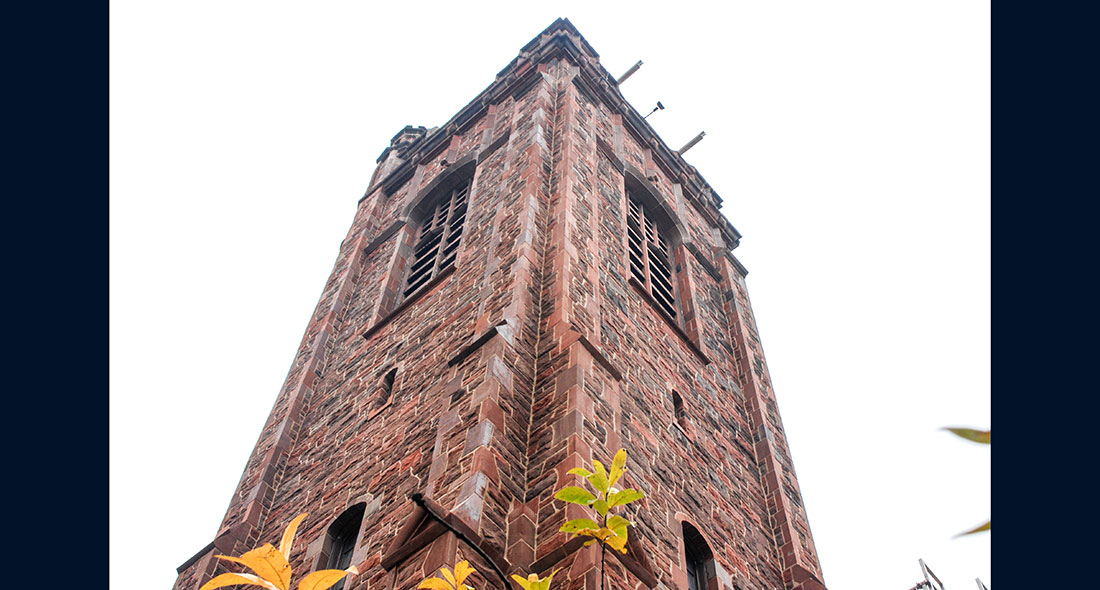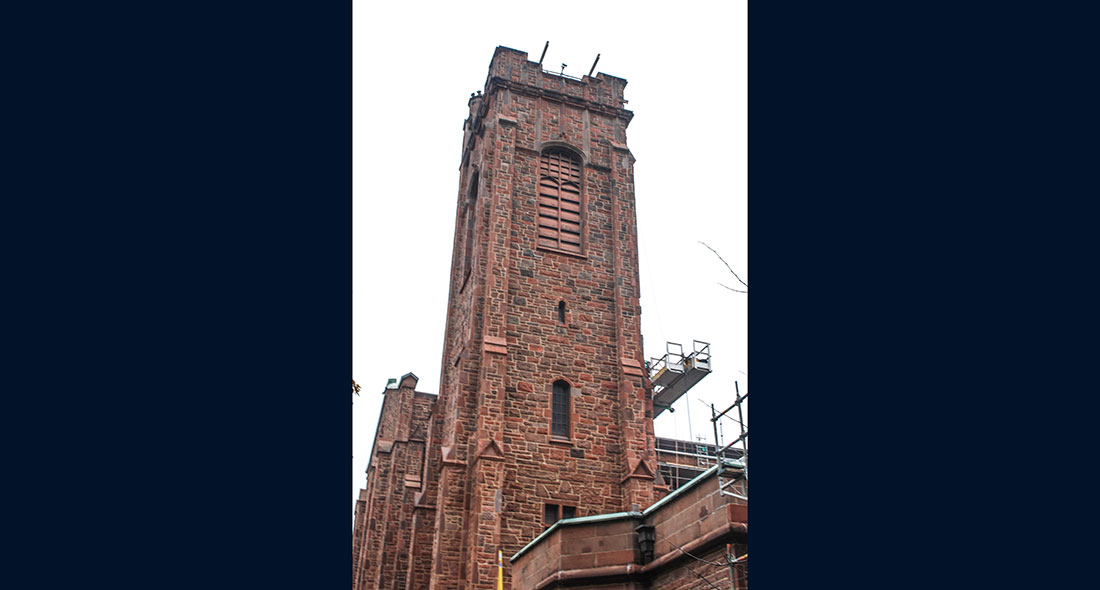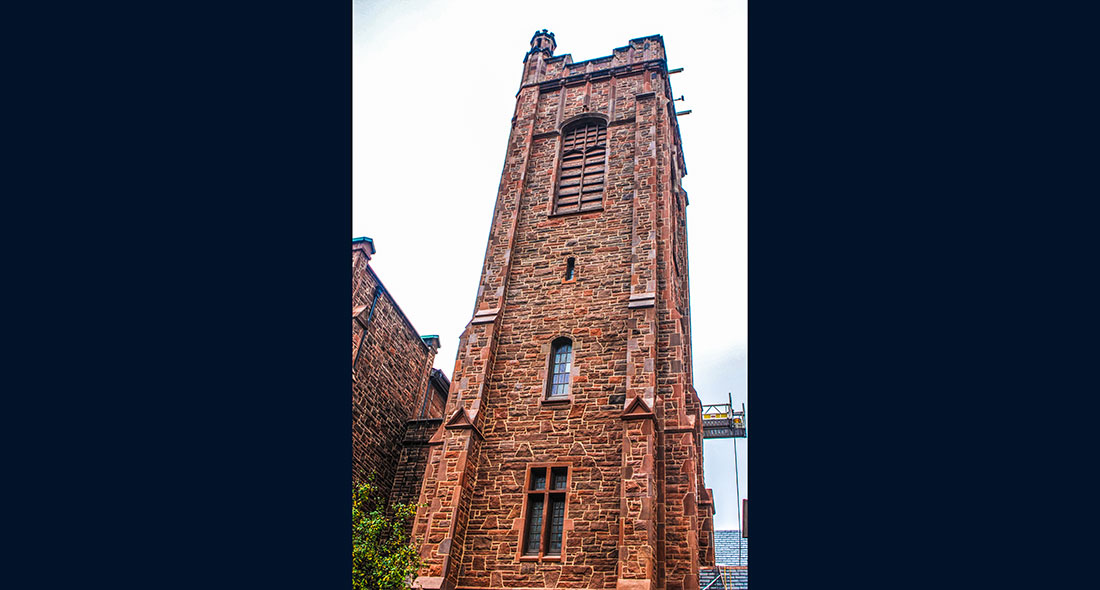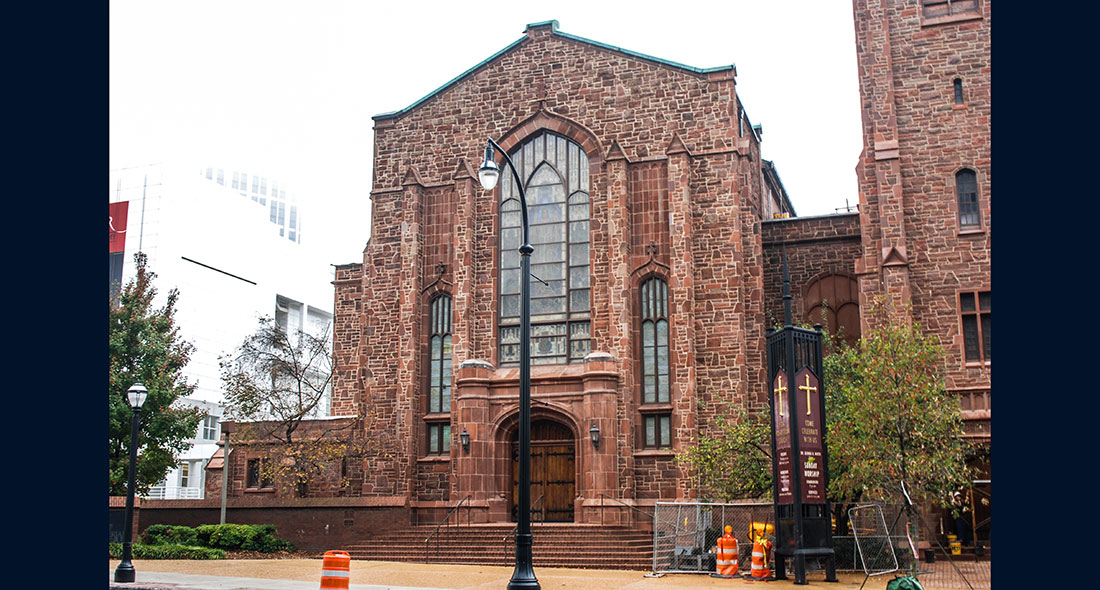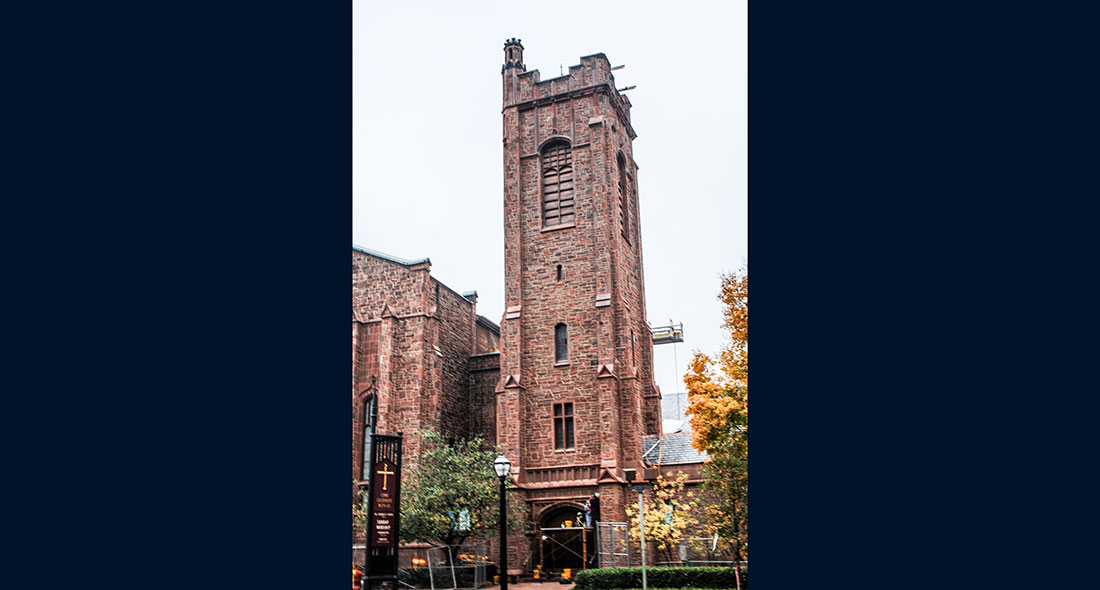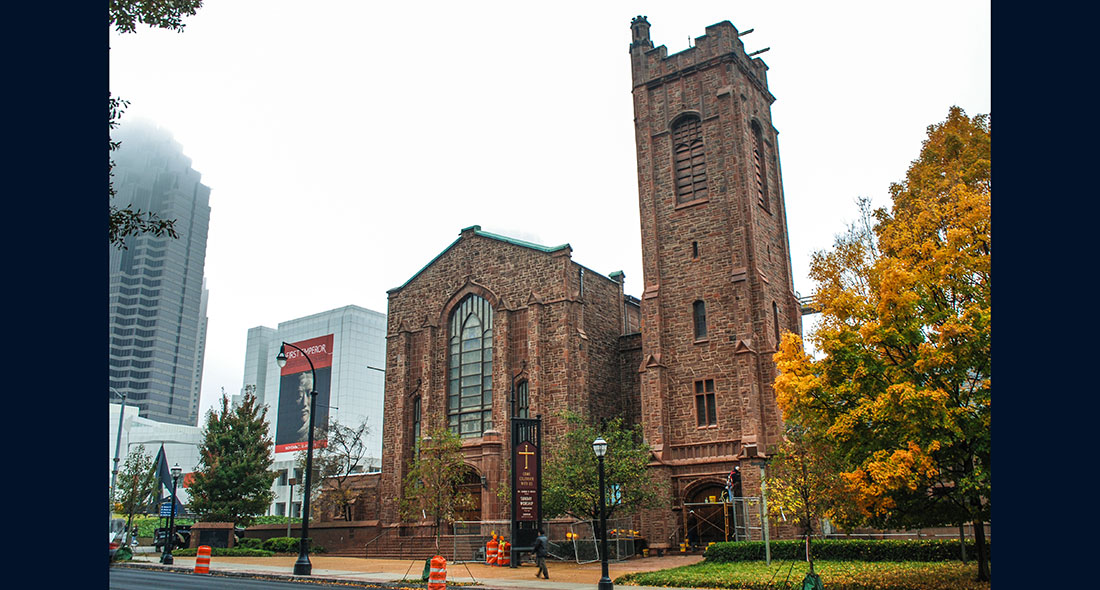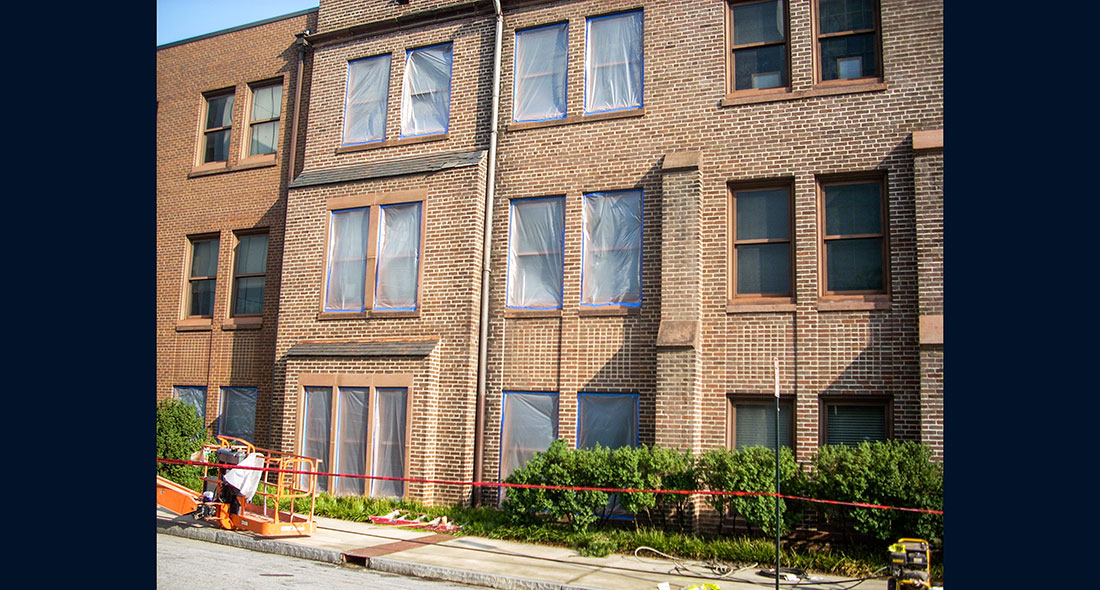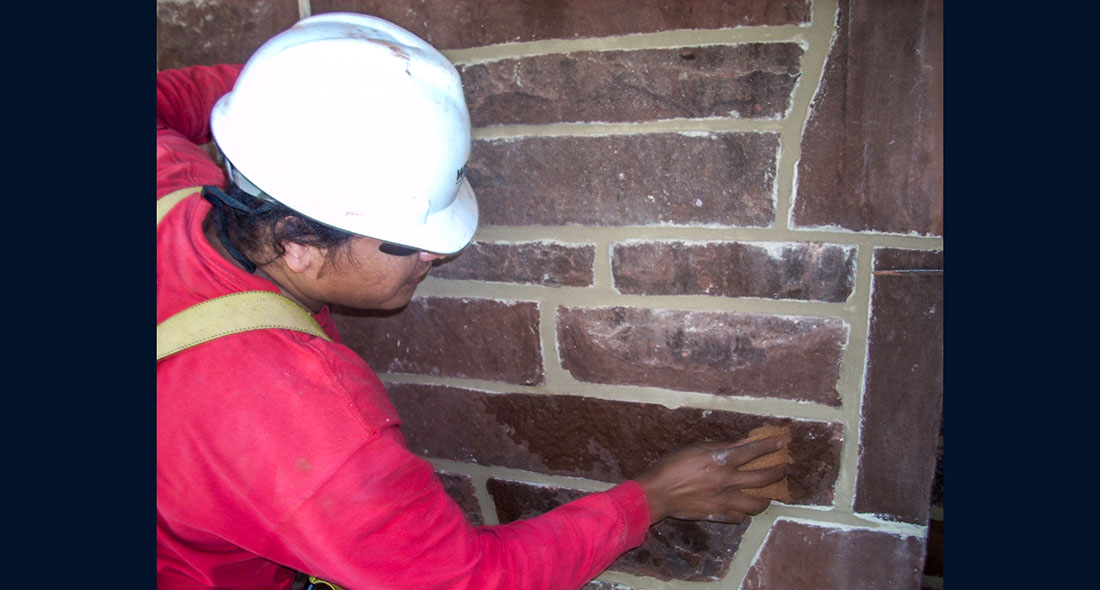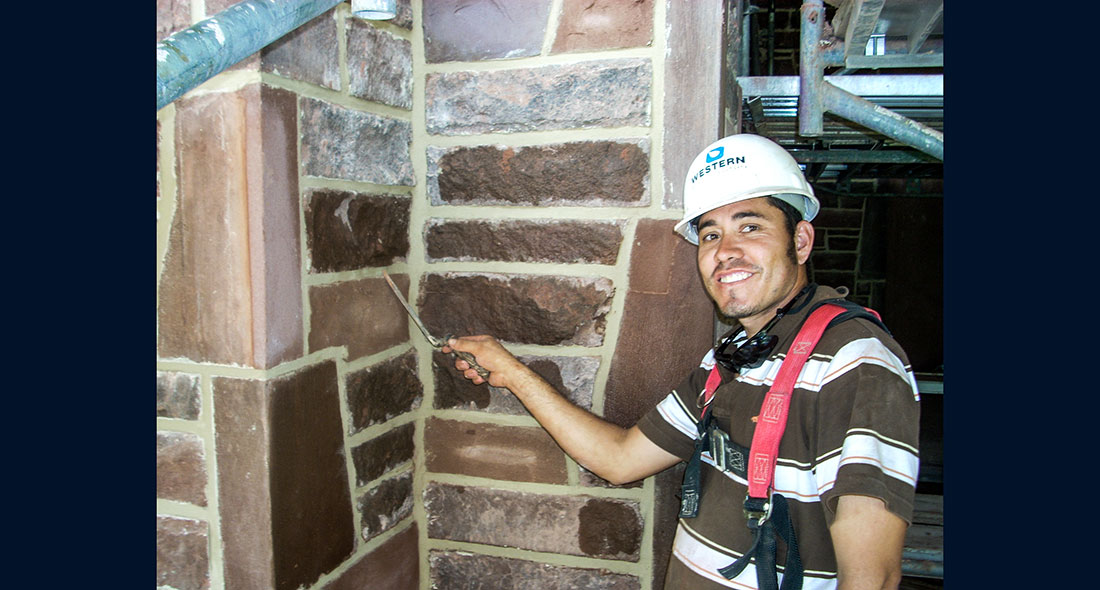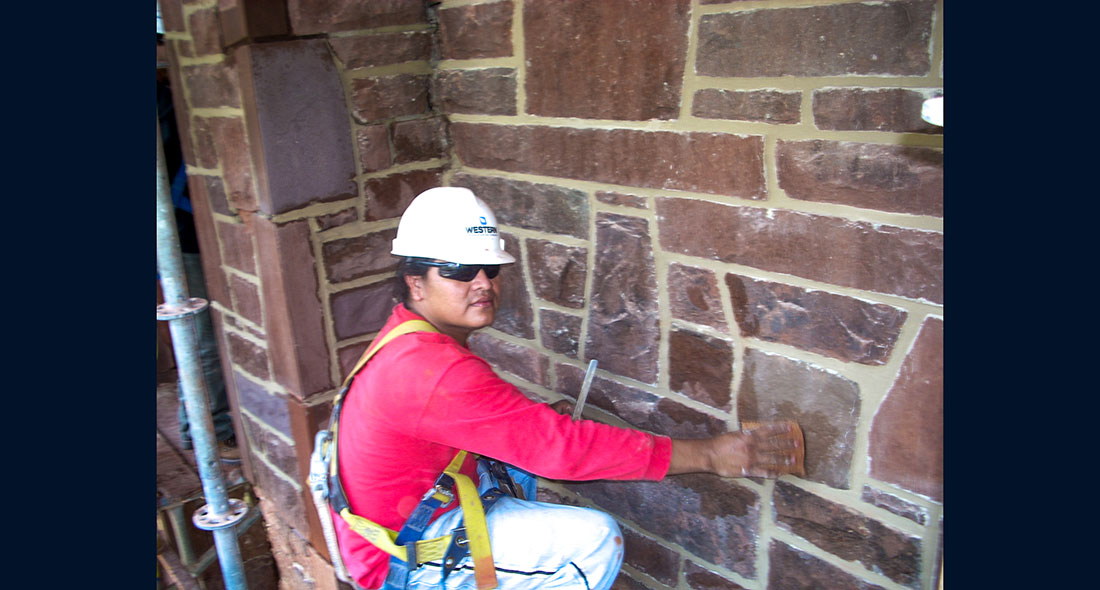 <
>