Western Specialty Contractors recently completed a unique skylight waterproofing project at the Emerald Bay at Key Colony in Key Biscayne, Florida.
The skylight had experienced leaks in several areas; around the aluminum base where it joined the concrete curb as well as on the top where there was glass to metal contact. Conventional repair techniques had failed to correct the problem. The old sealants were replaced around the perimeter, the base, and all contact points of dissimilar materials.
Western then applied Sikalastic 621 TC, a high performance polyurethane coating reinforced with a fiber mat. The system encapsulated the entire skylight with a seamless waterproof barrier from the top, around the frame, and onto the concrete curb, creating a long term, all encompassing seal against the elements.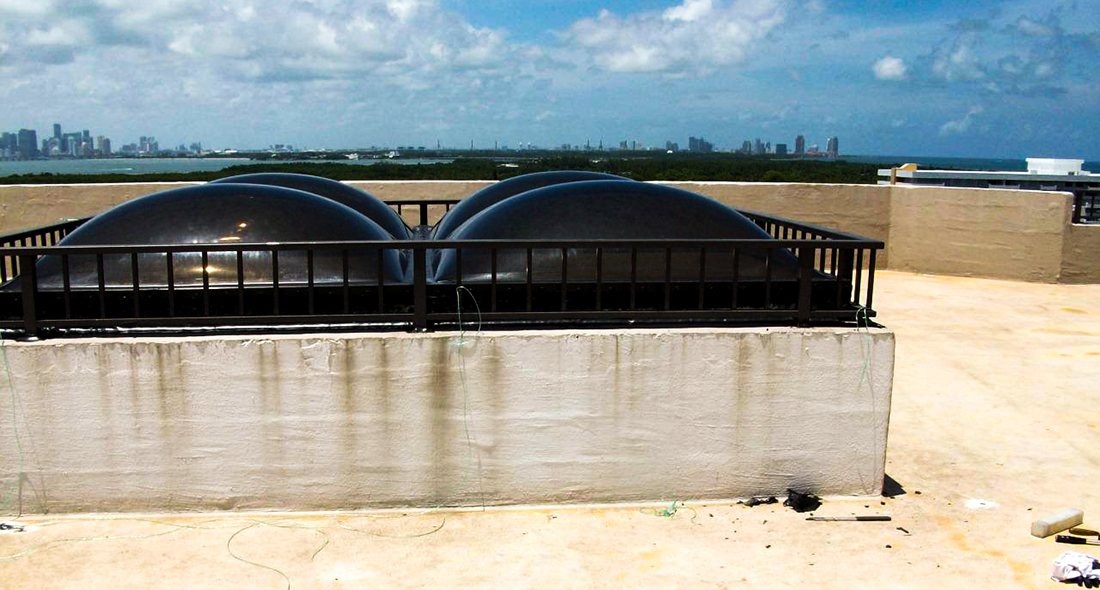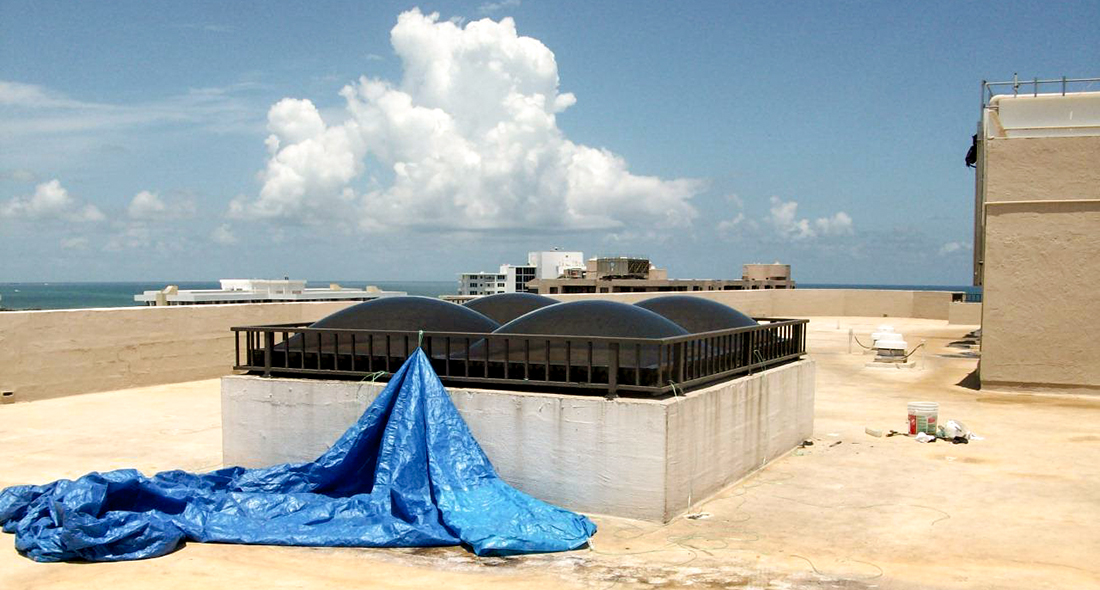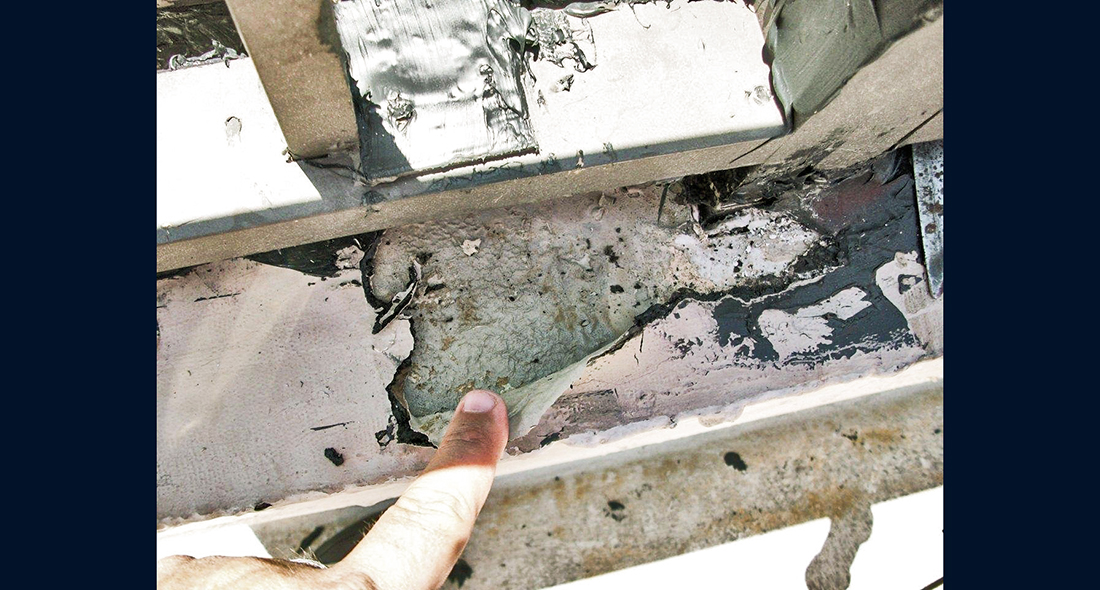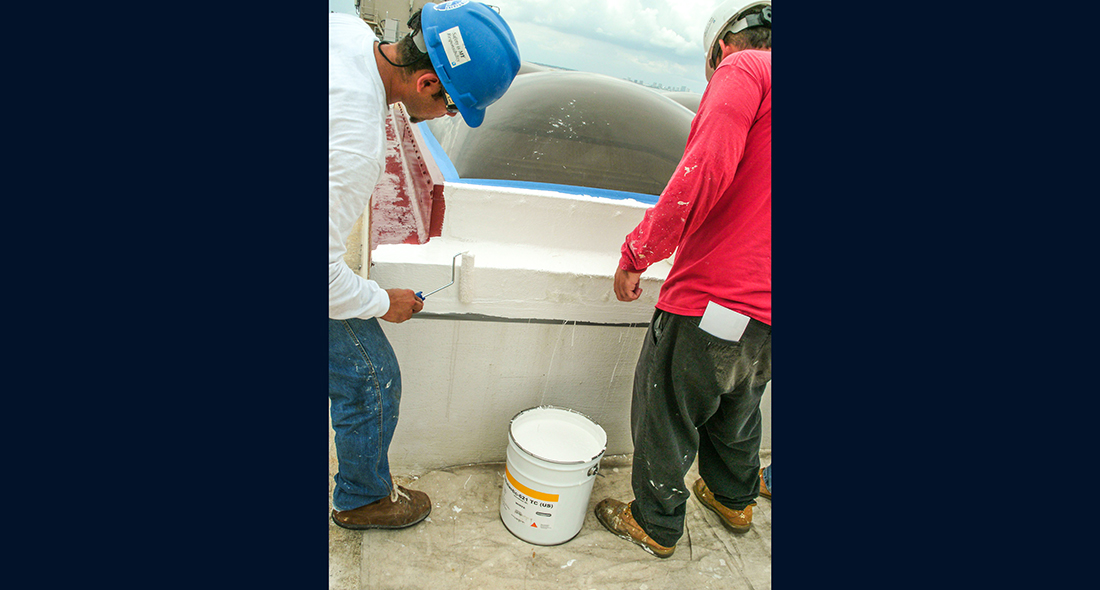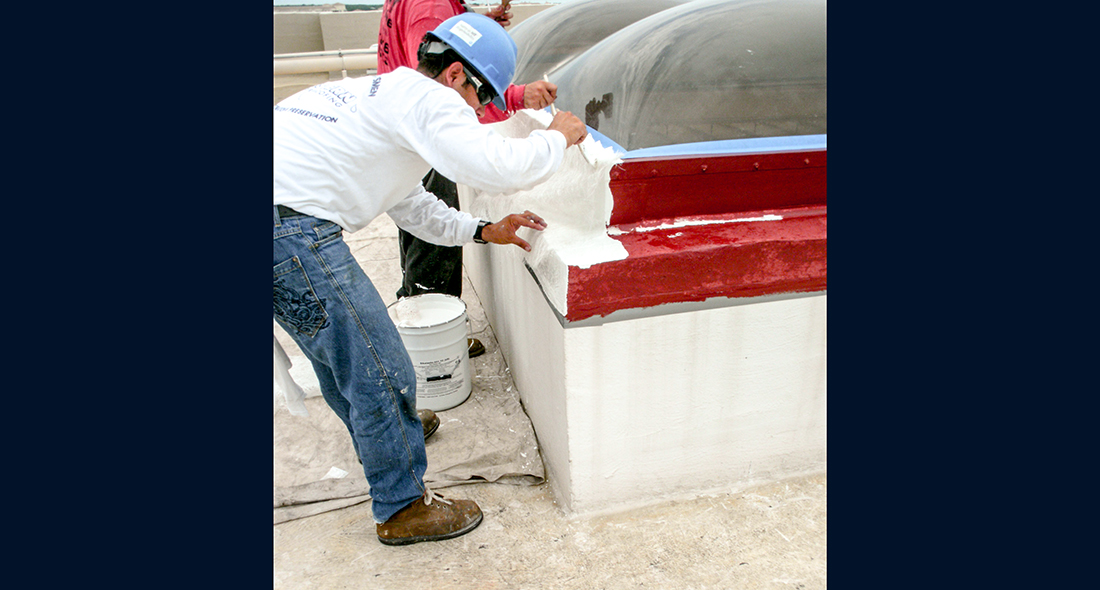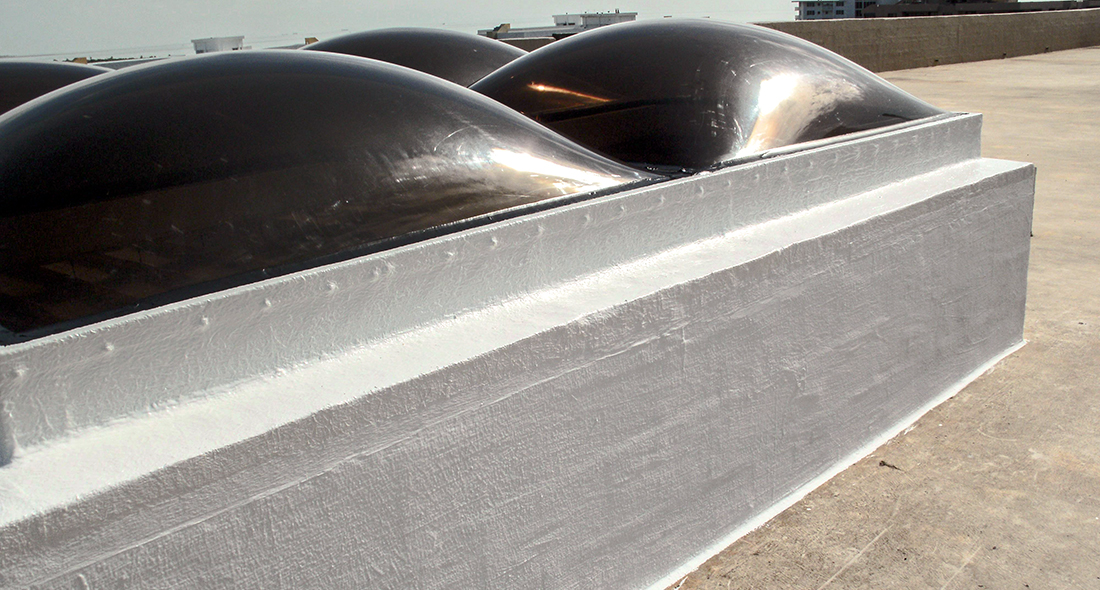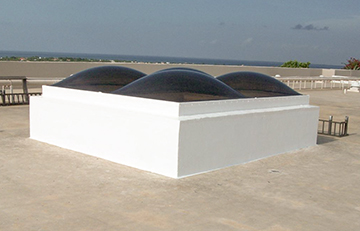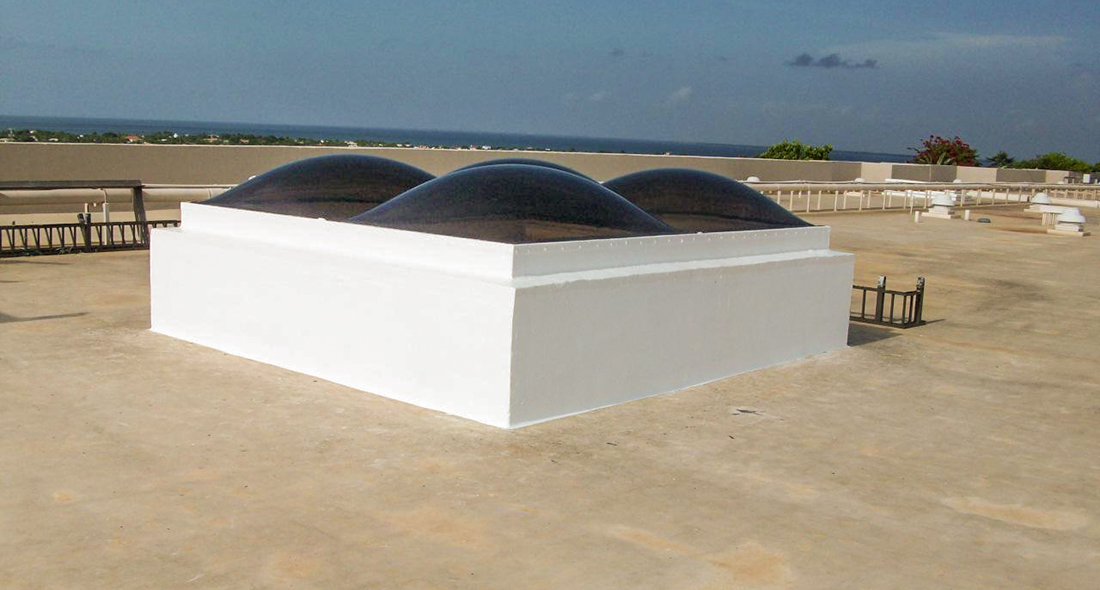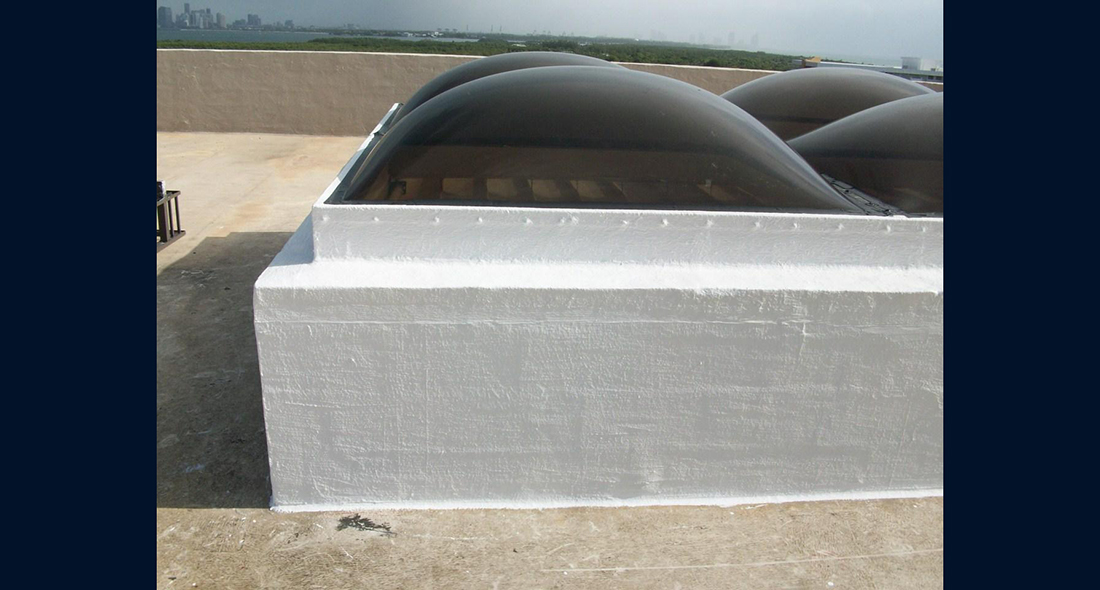 <
>