Western Completes Bedtower Phase of Duke Med Center Project
For the 18th year in a row, U.S. News & World Report has named Duke University Hospital one of the nation's top hospitals. the full-service tertiary and quaternary care hospital is licensed for 924 beds and is located on the dynamic Duke University Medical Center Campus in Durham, North Carolina.
The hub of the hospital's award-winning patient care─its landmark Bedtower─is also the site of a recently completed Western project. Teaming with engineers Simpson Gumpertz & Heger, Inc., Western Specialty Contractors' Charlotte branch successfully repaired the building envelope to correct problems stemming from exterior sealant failure.
After removing the old sealant, Western crews used acrylic-impregnated foam backup seals and silicone sealants to remediate control joints between precast stucco panels. At points where control joints were excessively wide, preformed silicone sealant strips were employed.
Silicone sealants were used, as well, on window glazing and perimeters. Specially fabricated silicone preformed boots were utilized on window frame metal joinery.
With sealant repair complete, the building's skin was cleaned and prepared prior to application of a protective hybrid acrylic coating.
Timely conclusion of the eight-month Bedtower project marked the start of the second phase of a two-year repair effort. The focus this time is on the Ancillary Buildings connected to the Bedtower by the elevator core. Exterior repair of the Ancillary complex, the site of Duke University Hospital birthing suites and physician offices, is slated for completion this fall.
The ongoing relationship between Duke University Medical Center and Western's Charlotte branch is due in great part to a single factor, states branch manager Dave Sturdevant.
"We make things as stress-free as possible. The quality of work we do and the caliber of people like Jeff Childers (foreman), Allan Moore (superintendent) and Jim Anzalone (project manager) assures them things will run smoothly."
Repairing the exterior of Duke University Medical Center's landmark Bedtower was an eight-month endeavor for Western's Charlotte branch. Acrylic-impregnated foam backup seals, silicone sealants and specially fabricated silicone boots were used to perform repairs.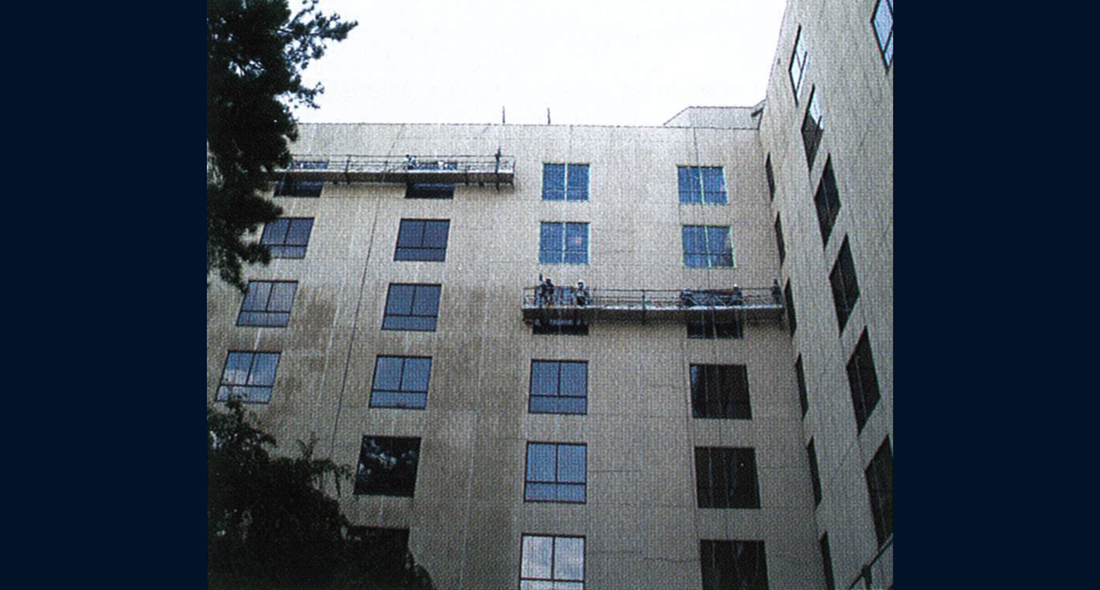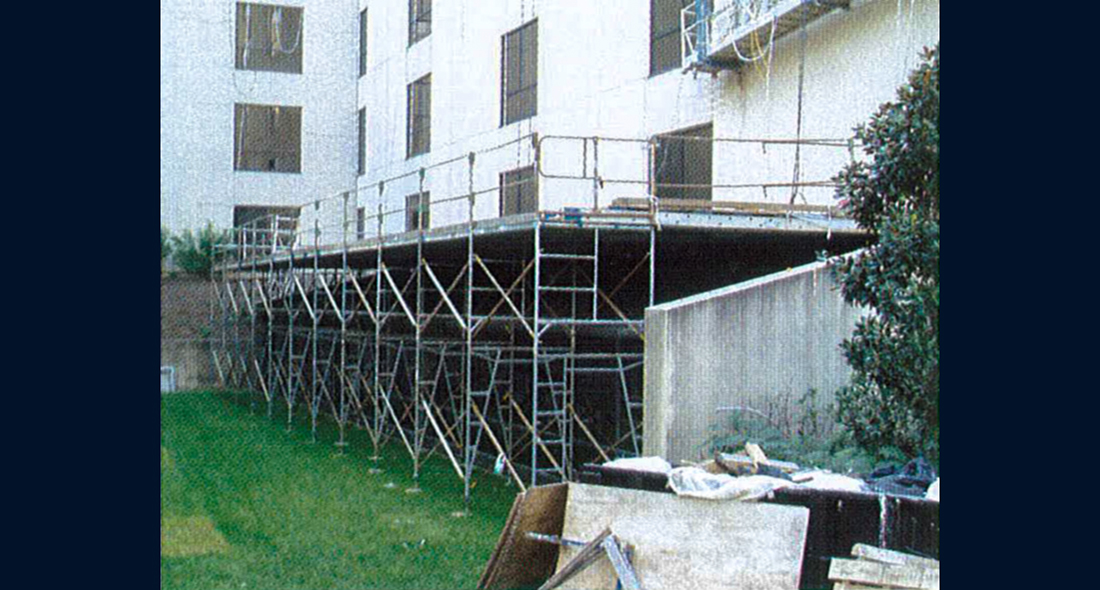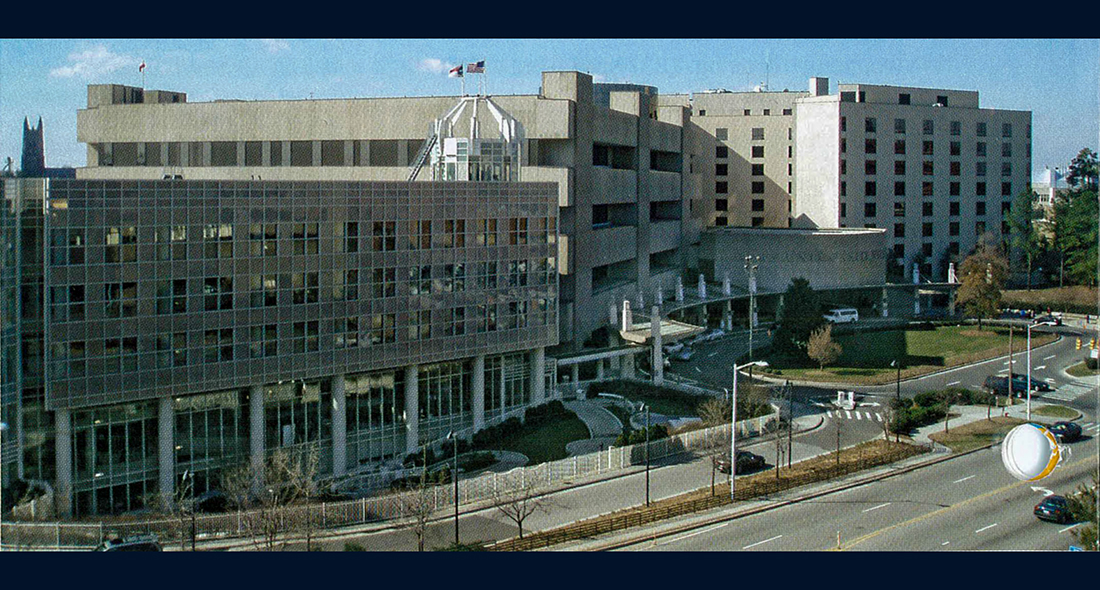 <
>