Western Specialty Contractors' Charlotte branch worked with Roof Engineering, Inc. to solve some exterior building issues at the Caroline Love Myers Building in Charlotte. The building had numerous water leaks, most of them located beneath the two clearstories on the main roof.
Phase one of the project consisted of the installation of through wall flashing at the two clearstories. The new system consisted of a peel and stick membrane with a sheet metal extender and drip edge. The exterior wall is a concrete block veneer. All windows and frames in the clearstory walls were removed and new sheet metal pan flashing was installed at these locations.
All steel lintels above the windows were reflashed and given a new coat of epoxy paint. The windows were reinstalled and their perimeters sealed with silicone sealant. New control joints were cut into the block wall where required and filled with silicone sealant. The existing control joint sealant was also removed and replaced. Numerous blocks in the wall were cracked and had to be replaced. Once the work was completed, the walls were cleaned and sealed.
Phase two of the project involved removing and reworking block at the buildings front entrance. One course of block was originally installed hanging below the bottom flange of a steel "I" beam that spans these areas. Over time, water had corroded the attachments of this "hanging block" and large cracking was visible at the joint location. The bottom course of block was removed and a steel plate was welded onto the bottom flange of the beam. The block was relaid and tied into the beam with ties welded to it, thus eliminating the "hanging block."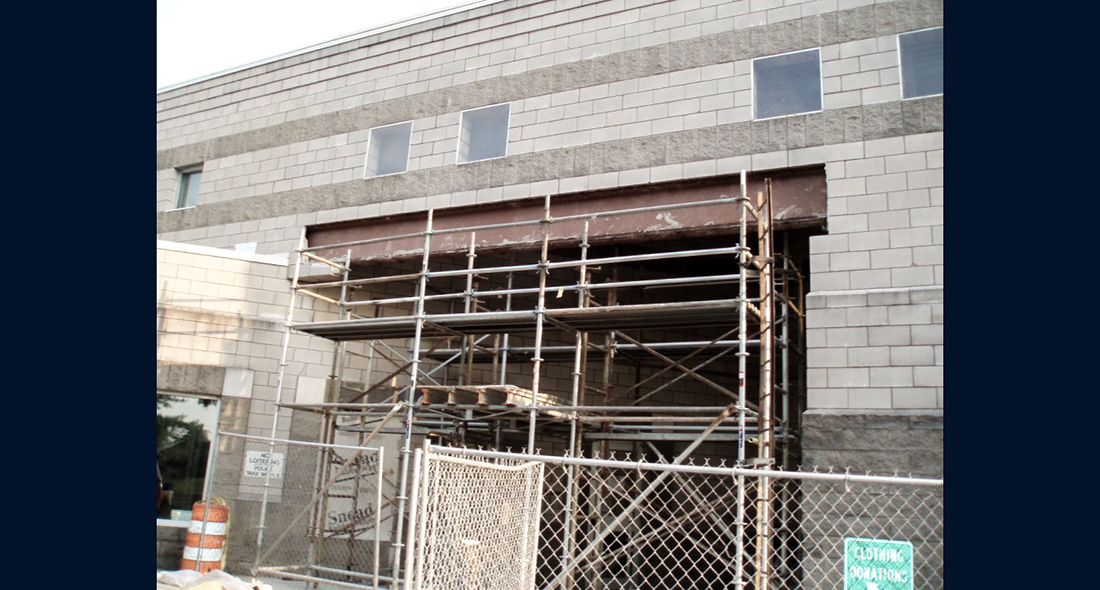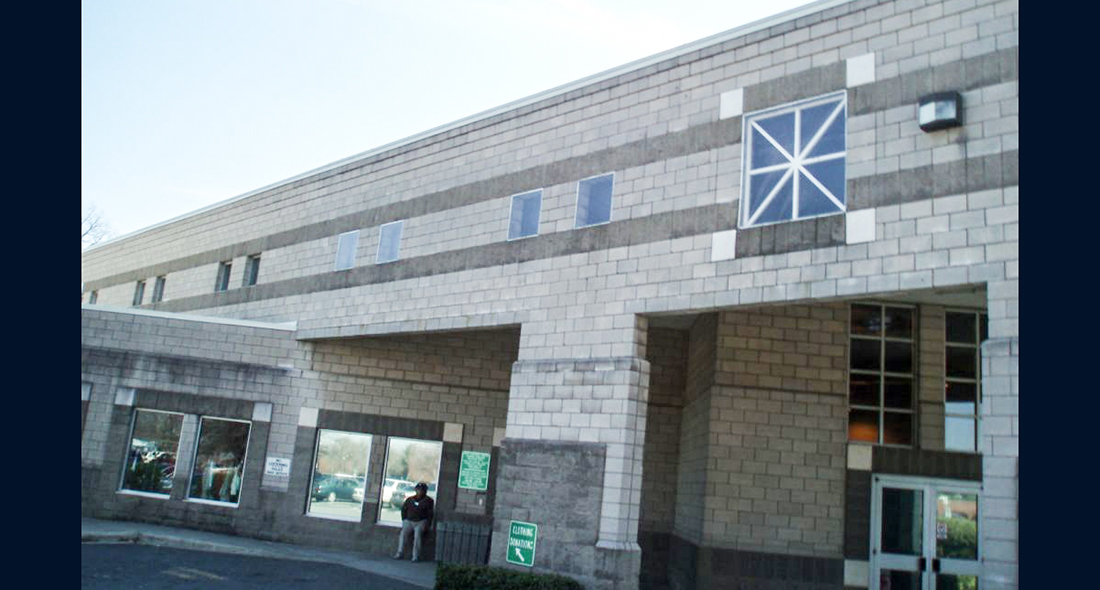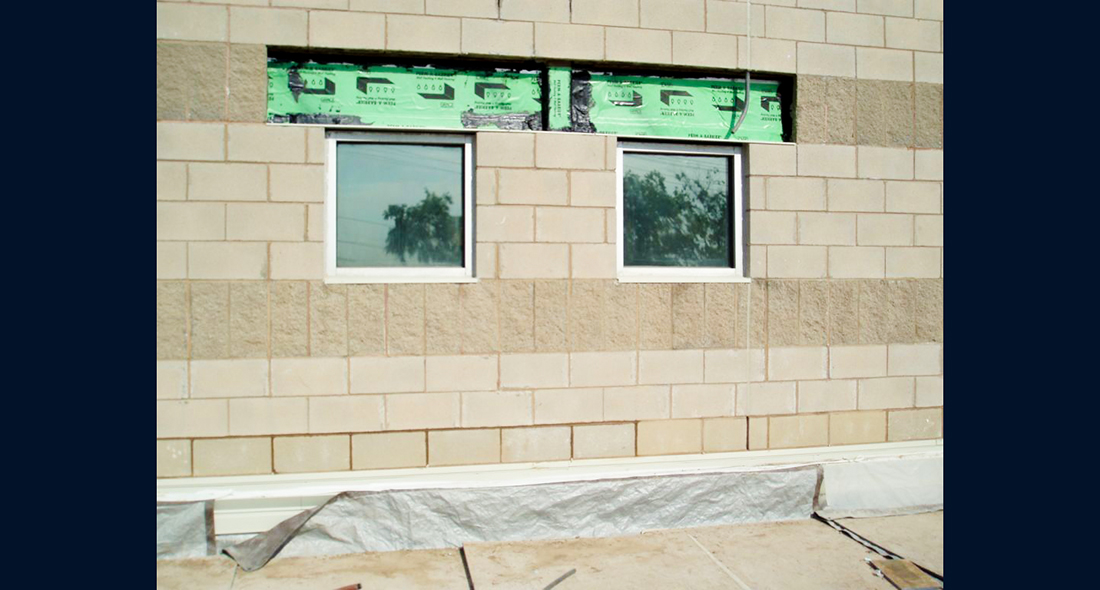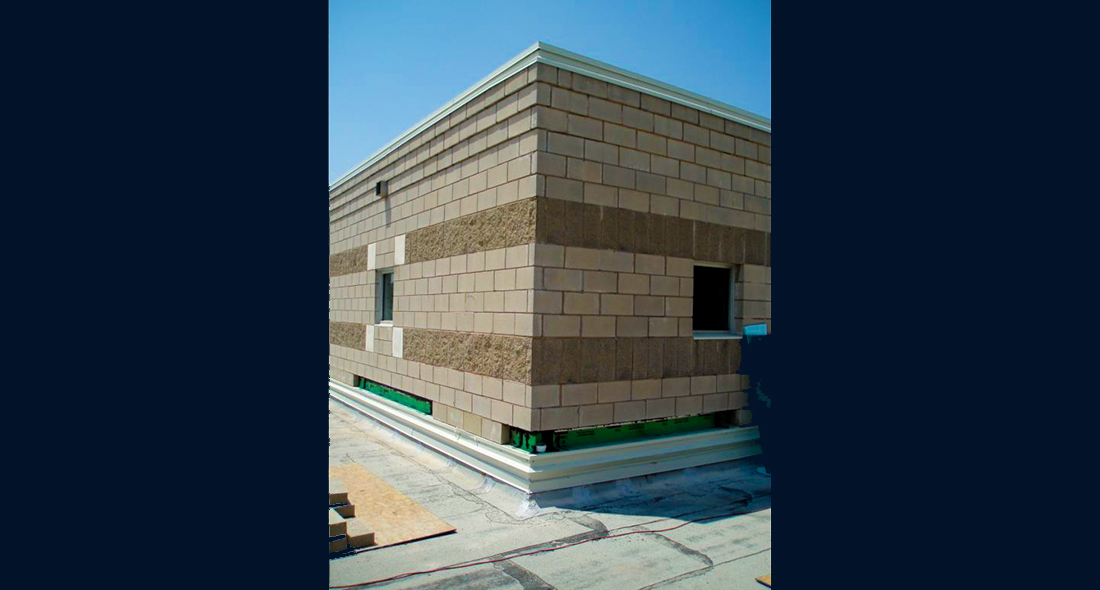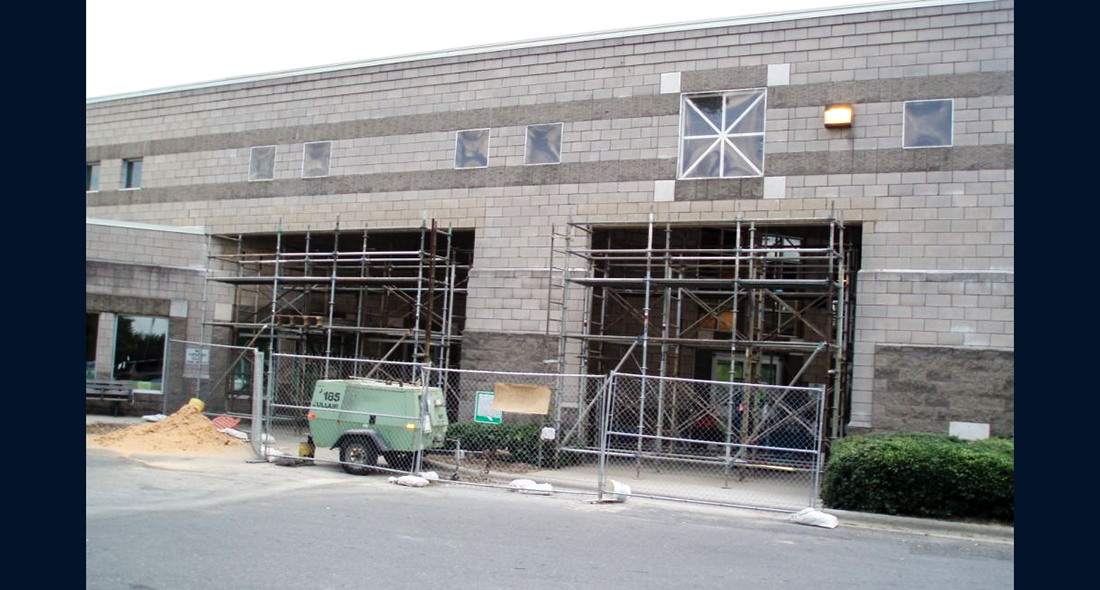 <
>