Englewood Construction completed the build-out of the American Girl Place in Water Tower Place in 2008. Plans for the new flag ship stone called for the removal of 20 existing precast panels on the second floor to make way for a curtain wall in the proposed cafe area of the building. Each of these panels weighed 4,500 lbs. Western Specialty Contractors' Chicago branch was hired by Englewood as requested by Water Tower Place, to complete the removal and installation of the new curtain wall.
Western also installed mounting plates for the numerous large awnings that were placed on the building's exterior. The building is clad in marble. The mounting plates had to be fabricated to match the existing cladding.
What began as a new, yet routine scope of work resulted in a design/build project. Western employed various trades and consultants to assist in the design and logistics and its work revolved around the schedule of all the subcontractors.
The project's successful end result came from a collaboration of all involved and the numerous hours in the design of the system. The work was completed in time for the fall opening of the store.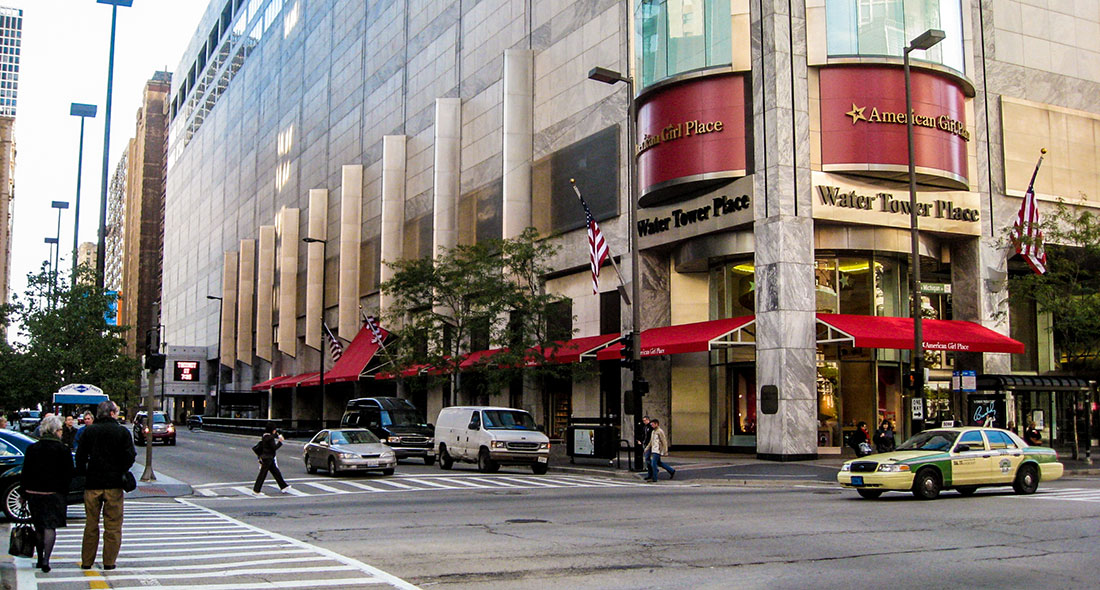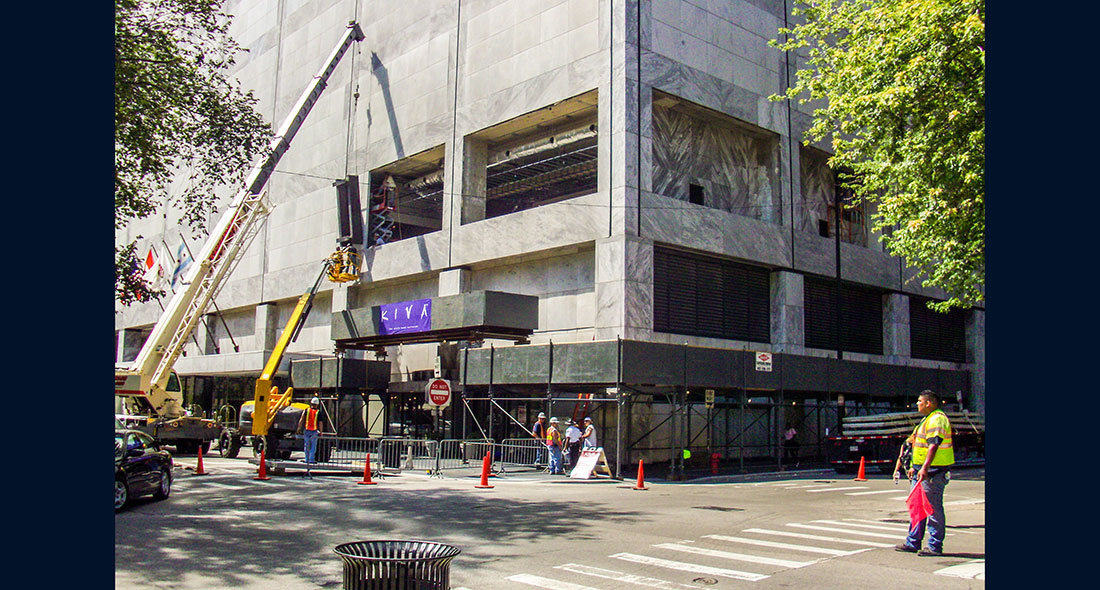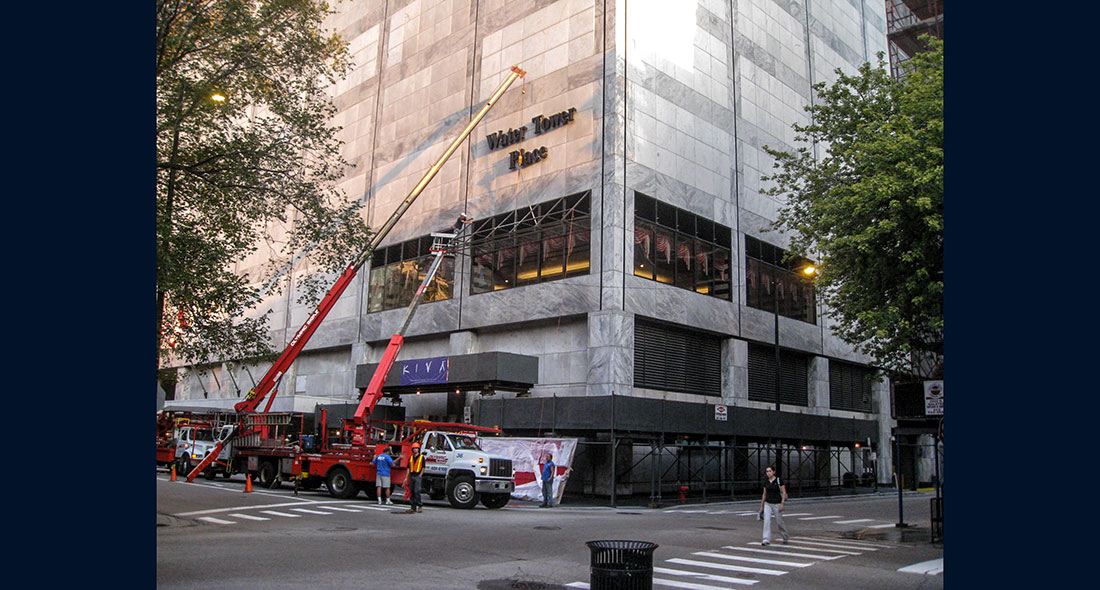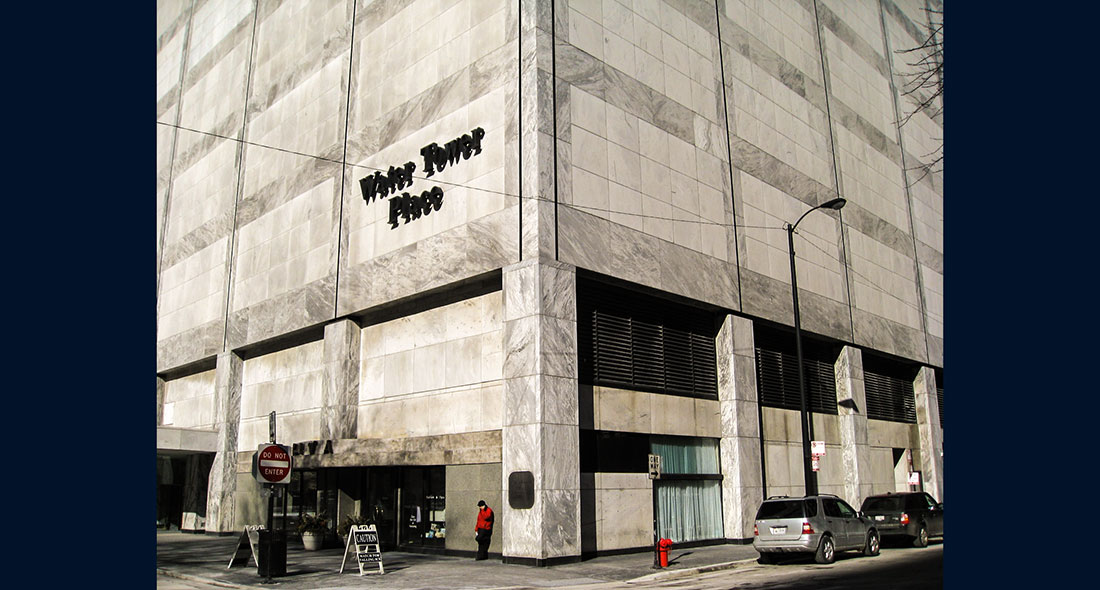 <
>