Western completed the first full exterior restoration project for this 50-story condominium constructed in 1989. Working under the direction of WJE's downtown office, Western's scope of work including the following:
Apply 200,000 square feet of an architectural concrete coating
Remove and replace 150,000 lineal feet of exterior vertical caulking
Remove and replace 500 square feet of expansion joint
Apply 40,000 square feet of urethane traffic coating
Remove and replace 1,000 lineal feet of stainless steel copings
EIFS repairs and vertical concrete repairs
Shelf angle restoration
To complete the project on time, Western utilized eight suspended scaffolds on the building. Through the help of all involved; project deadlines and routine obstacles were overcome to provide a water tight building, delivered with quality workmanship and no lost time injuries.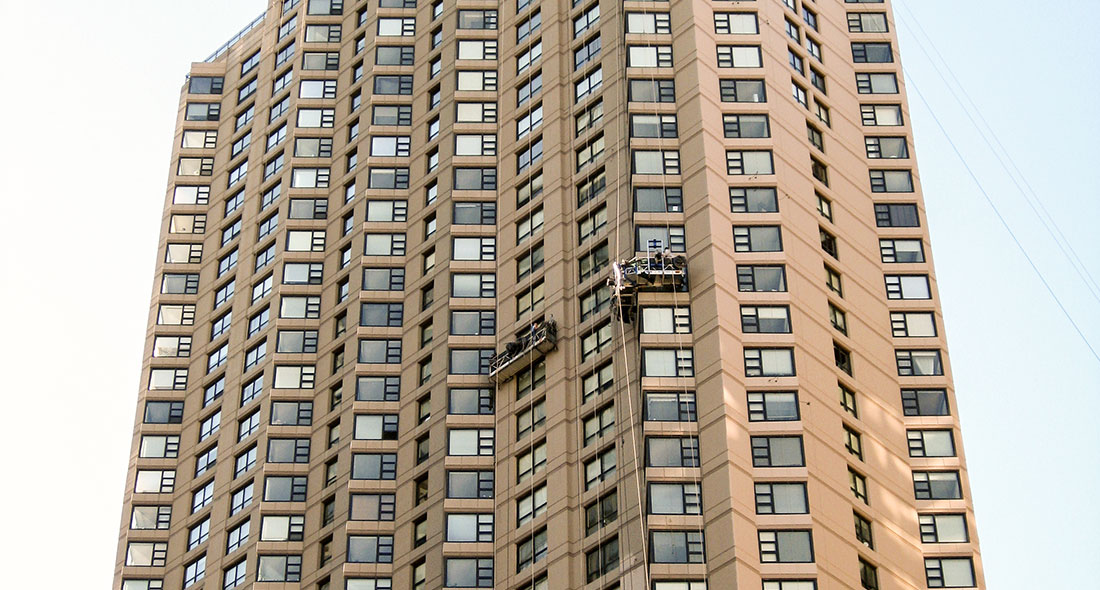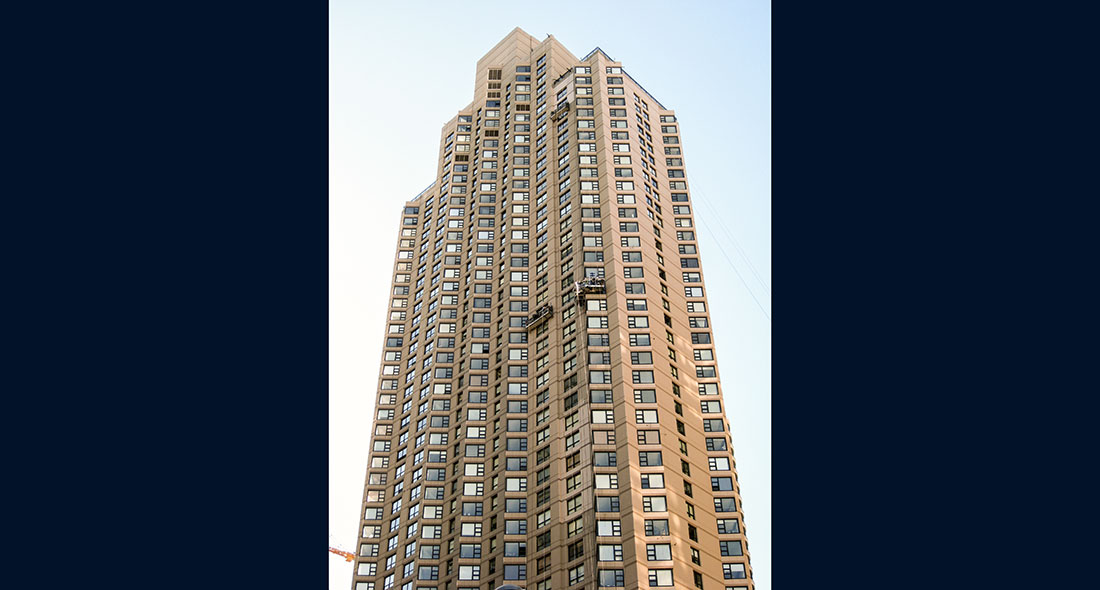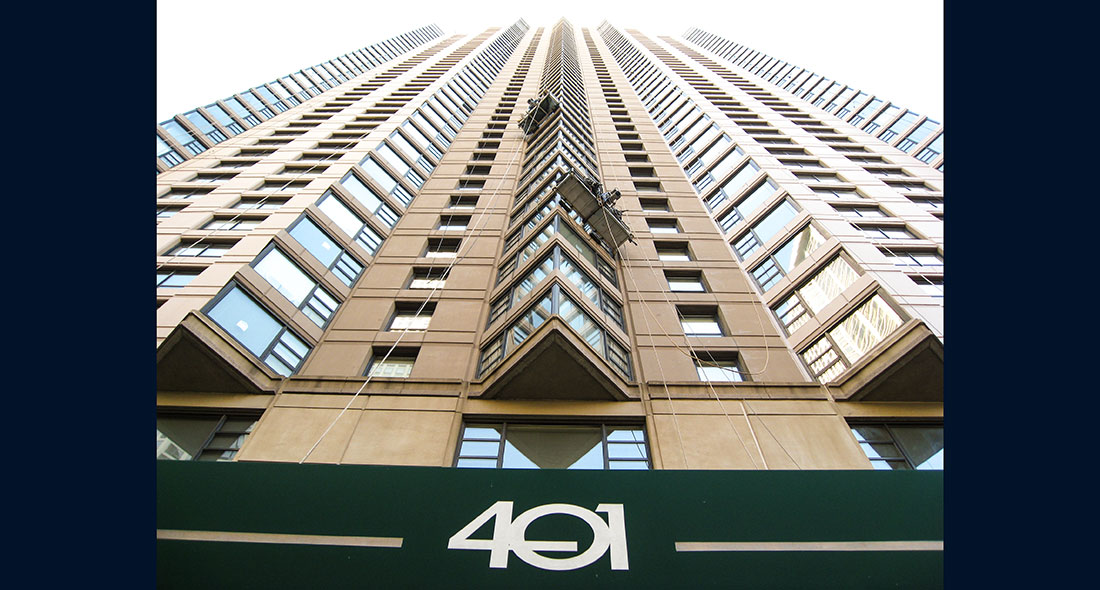 <
>