The integrally colored concrete entrances at the 1751 & 1771 Diehl Road buildings were placed earlier this year. After the concrete cured, the color did not match the buildings. The owner, Keystone Property Group thought that they would have to replace the concrete with a color that would be more compatible. This would have been a costly and time consuming process.
Western was brought in by Butterfield Color to see what could be done to alleviate the problem. After meeting with Brian Lauck, the regional director for Keystone, Western was able to develop an alternative to removing and replacing the concrete.
First, the entire entrance way was power washed to remove dirt and grime. A pattern was chosen to compliment the building and make the entrance in two different colors of Clearguard color gloss sealer; Autumn Oak and Walnut. The 8,000 square foot project was completed in a week.
Keystone was pleased with the outcome and received numerous compliments from the tenants. The work has lead to several more projects for Western.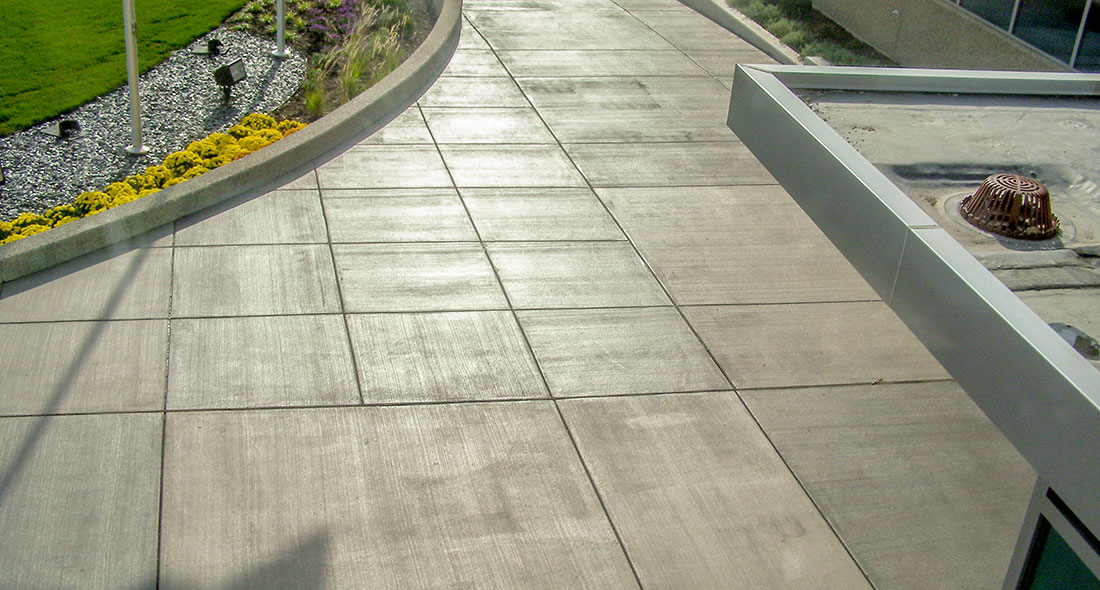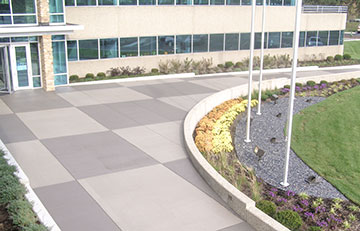 <
>