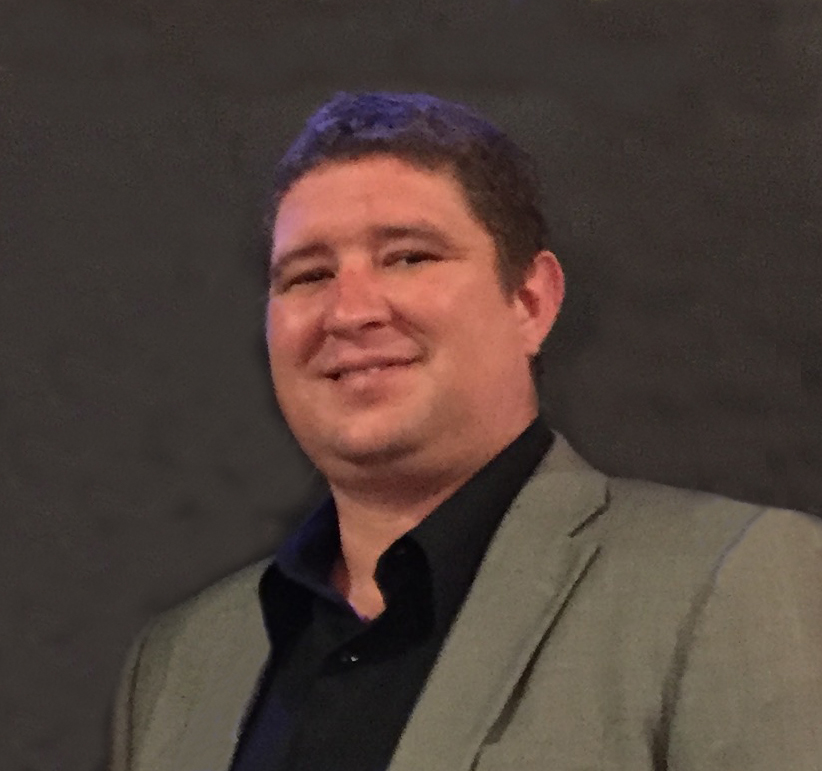 (St. Louis, MO, July 8, 2020) – Western Specialty Contractors announces the appointment of two new Branch Managers: Carter Pogue at its St. Louis Concrete Restoration Branch and Guillermo Villegas at its Los Angeles Branch.
As Branch Managers, Pogue and Villegas are responsible for managing sales, daily operations, and field personnel, plus developing new projects within their branch's territory.
"Carter and Guillermo are two excellent examples of Western employees who were given the opportunity, and excelled through hard work and dedication, to advance through the company's ranks," said Tom Brooks, Western Specialty Contractors COO. "Their jobs as Branch Managers are not always easy, but we feel that each of them possesses the skills and training to do an outstanding job for our employees and customers. Congratulations to both of them."
Carter Pogue, Branch Manager at St. Louis Concrete Restoration Branch
Pogue started his career at Western Specialty Contractors in 2003 as a General Cement Mason where he learned all aspects of Western's restoration/waterproofing business. He moved into a General Foreman role in 2004, and in 2005 he was promoted to General Superintendent where he oversaw, coordinated, and executed multiple construction projects and subcontractor operations. In 2012, he was promoted to Project Manager and in 2016 was promoted to Assistant Branch Manager where he oversaw the successful completion of multi-million-dollar restoration projects. He has successfully overseen more than 1,200 restoration projects as a Superintendent and Project & Assistant Manager at Western.
The St. Louis Concrete Restoration Branch has served customers throughout Eastern Missouri and Southwestern Illinois since 1915. Commercial specialty services offered by the branch include caulking and sealants, carbon fiber reinforcement, chemical grout injection, concrete restoration, deck coatings and sealers, parking deck restoration, post-tension repair, waterproofing, and more.
Pogue is PTI Level 1 Certified through the Post-Tensioning Institute and is an active member of the Great Plains Chapter of the International Concrete Repair Institute (ICRI). The St. Louis Concrete Restoration Branch is the recipient of the 2017 Building Enclosure Council Waterproofing Project of the Year, CETCO Waterproofing Project of the Year in 2012 and 2017, and Great Plains ICRI Project of the Year in 2014.
Guillermo Villegas Branch Manager of Los Angeles, CA Branch
Villegas has more than 16 years of construction industry experience. He started his career at Western in 2013 when he was hired as a Project Manager at the Los Angeles Branch. He served in that position for nearly five years until he was promoted to Assistant Branch Manager in 2017, then recently appointed Branch Manager. Prior to Western, he worked as a Department Manager at JTS Construction and Modular in Bakersfield, CA and as a Project Manager for Almira Restoration & Construction in Brea, CA.
Western's Los Angeles Branch has been serving customers throughout Southern California since 1993. The Los Angeles office specializes in building cleaning, concrete restoration, epoxy and chemical grout injection, exterior wall coatings, masonry restoration, waterproofing, historical restoration and more.
In 2019, Villegas and his team were awarded the California Preservation Foundation's Preservation Design Award for Technology and Craftsmanship for the branch's role in conserving the Streamline Moderne facades of the historic Saban Building in Los Angeles. Villegas is a member of BOMA and IIBEC.
About Western Specialty Contractors
Family-owned and operated for more than 100 years, Western Specialty Contractors is the nation's largest specialty contractor in masonry and concrete restoration, waterproofing, and specialty roofing. Western offers a nationwide network of expertise that building owners, engineers, architects, and property managers can count on to develop cost-effective, corrective measures that can add years of useful life to a variety of structures including industrial, commercial, healthcare, historic, educational and government buildings, parking structures, and sports stadiums. Western is headquartered in St. Louis, MO with 30 branch offices nationwide and employs more than 1,200 salaried and hourly professionals who offer the best, time-tested techniques and innovative technology.
Media Contact
Jennifer Beidle
314-607-9459
jennifer@jbeidlepr.com