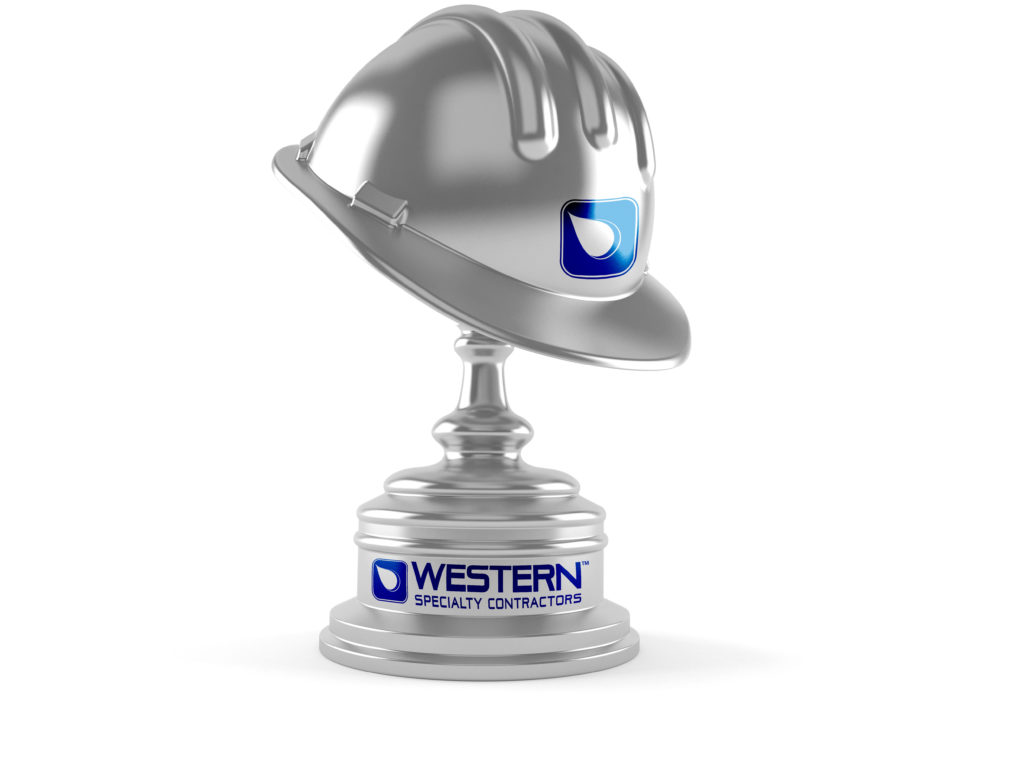 (St. Louis, MO, May 20, 2020) Western Specialty Contractors would like to congratulate the staff and workers at its Minneapolis, MN Branch for receiving the 2019 Laborers-Employers Cooperation & Education Trust (LECET) of Minnesota and North Dakota Safety Driven Contractor Award of Excellence.
To be considered for the award, signatory union contractors must meet program requirements including meeting a minimum number of safety points and a willingness to share safety history and safety improvements for their company during the calendar year. Some of the criteria reported on include company safety improvements, safety training curriculum and events, specific safety procedural improvements, safety communication and worker outreach strategies, safety equipment improvements and more.
In previous years, award recipients were recognized at the organization's Annual Contractor Appreciation Open House and Safety Driven Awards event in March. Due to COVID-19, this year's event has been postponed and the awards plaque will be mailed to the branch.
"Every year, we have made adjustments to the Safety Driven Contractor Awards program and have continued to rachet up the required minimum points that you must achieve to be given this award. We are pushing you to go further and you certainly are," stated a congratulatory email from LECET Construction Marketing Director Dwight Engen and the LECET Board of Trustees. "The work you are doing to look out for each other and the health and safety of your construction teams, thus far, has been innovative and very impressive."
Based on the Minnesota Branch's application submission, it received the highest number of points possible in 12 out of 14 safety categories. The Minneapolis Branch also recorded a .65 EMR Rating in 2019 and had an EMR Rating trending down in the past two years. New safety equipment purchased by the branch in 2019 included harnesses and lanyards for fall protection, as well as respirators and an air hood.
Minnesota Branch Manager Mike Tripp said he is proud of everyone's dedication to safety every day at the branch. "Western has an excellent safety program, which is reflected by our low EMR and Recordable Rate of 1.64, much lower than the 3.8 national average. Our branch was awarded Western Specialty Contractors' highest safety award in 2019, The Robert Pritchard Safety Award and George Bishop Branch of the Year," said Tripp. "I am extremely proud of our branch's safety accomplishments. We take safety very seriously, and it shows."
About Western Specialty Contractors
Family-owned and operated for more than 100 years, Western Specialty Contractors is the nation's largest specialty contractor in masonry and concrete restoration, waterproofing, and specialty roofing. Western offers a nationwide network of expertise that building owners, engineers, architects, and property managers can count on to develop cost-effective, corrective measures that can add years of useful life to a variety of structures including industrial, commercial, healthcare, historic, educational and government buildings, parking structures, and sports stadiums. Western is headquartered in St. Louis, MO with 30 branch offices nationwide and employs more than 1,200 salaried and hourly professionals who offer the best, time-tested techniques and innovative technology.
Media Contact
Jennifer Beidle
314-607-9459
jennifer@jbeidlepr.com