(St. Louis, MO, June 13, 2022) Western Specialty Contractors Sr. Director of Information Technology Shawn Nichoalds is slated to present at the Trimble Viewpoint Vista User Summit (June 14-15), the nation's largest free, live and virtual construction technology summit.
Nichoalds' virtual session, "The Coolest Things Customers are Doing with Vista," is scheduled for 1-1:50 p.m. CST on June 14. For more information or to register for the Vista Summit, visit https://events.viewpoint.com/vista-summit-2022.
Trimble Viewpoint's Vista Construction Enterprise Resource Planning (ERP) software enables users like Western Specialty Contractors to quickly and easily view the status of projects and project management activities in real-time. The software is also capable of managing risk and tracking revenue, among other features.
Nichoalds, along with co-speaker Joe Garza, Software Consultant for Trimble Viewpoint, will share examples of how customers like Western are managing workflows and solving unique challenges using the Vista software. Western has used Vista for the past eight years.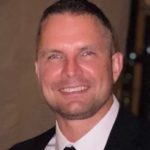 "With the compensation dashboard and automating the data input for salary raises, our Chief Human Resources Officer says the software has saved us about a week's worth of time. In the past it would take about a week, and now it's done within five minutes."

Bradley Johnson | Senior Director, Information Techonology | Western Specialty Contractors
The Vista Summit will also feature:
Product training, pro tips and Vista customer suggestions
An opportunity to earn up to seven free Continuing Professional Education credits.
New product and capability announcements for Vista customers
Training on specific workflows designed to save time and effort
Industry information and best practices
Networking opportunities, resources and product tips
About Western Specialty Contractors
Family-owned and operated for more than 100 years, Western Specialty Contractors is the nation's largest specialty contractor in masonry and concrete restoration, waterproofing, and specialty roofing. Western offers a nationwide network of expertise that building owners, engineers, architects, and property managers can count on to develop cost-effective, corrective measures that can add years of useful life to a variety of structures including industrial, commercial, healthcare, historic, educational, and government buildings, parking structures, and sports stadiums. Western is headquartered in St. Louis, MO with 30 branch offices nationwide and employs more than 1,200 salaried and hourly professionals who offer the best, time-tested techniques and innovative technology.