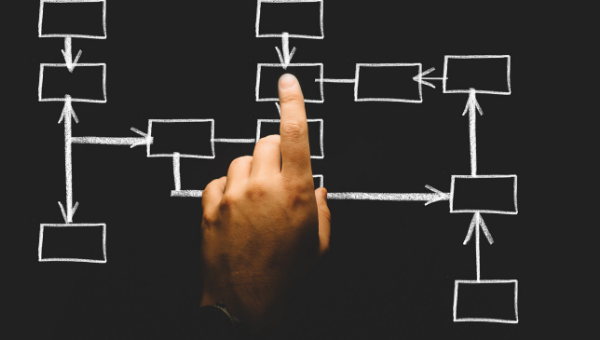 I have a confession to make.
When I started in the construction industry, I didn't have a nice and tidy framework to guide me. Sure, I knew what the words 'maintenance', 'preventative', and 'cost-effective' all meant.
But when you put them all together … it turns into one of those vague industry buzzwords. People understand what it means. They don't understand how to make it a reality.
Even after a few years, when I felt I had a decent clue of what I was doing, the "process" was still a very improvisational mess. And I certainly didn't have a 7-step system where each step conveniently starts with the letter C.
Cost-effective preventative maintenance is a fluid process that can have a significant impact on a property's bottom line:
Research to find things that might work
Try those things out
Observe, adapt, and try slightly smarter things
Let your winners ride, then do it all over again
That said, I've had a lot of time to think about my particularly messy process and turn it into something useful for others.
The amazing benefits of preventative maintenance
If it makes you feel any better, I worked on this framework for years. Not that it's so complicated, but rather because I wanted to make sure it was useful and easy to understand.
As you might have guessed by this point, it started with a single "C."
The center point of preventative maintenance for me has always been cost-effective, both in the sense of avoiding unnecessary costs and as a way for you to avoid the common headaches and stress that come from these types of projects.
Based on that, my first attempt at a workable framework was conditions, capacity, and coordinate. Those are the three components from a tactical standpoint.
As I started getting more feedback, I added components as a fourth phase, mainly because buildings and structures are made up of so many different parts that it can be hard to keep track of them all.
But important things were still missing. There was a step that I knew was missing, but that step was so misunderstood, I fought against it long and hard before finally conceding that it was perfect, if understood properly.
A critical aspect is contractors. It's not about finding the one with the cheapest estimate. It's about finding the right contractor for your project.
The right contractor will make any project a lot less stressful. Communication is better and overall costs are lower. With those last two elements, suddenly, we've arrived at a 7C framework.
A strategy framework and a checklist
After running it through the mental wringer, I believe this 7-step framework applies to any type of building, and works for any viable market.
How you apply this framework to your own maintenance will naturally be unique to your situation. Take what you find useful, leave other things, but be careful not to dismiss anything outright, as there isn't any fluff included.
I'll be elaborating on much of this in future articles, but for now, let's get you started.
Components and conditions
A preventative maintenance program begins with making a list of your different components and gathering some basic information on their condition. Collecting this information is crucial for identifying maintenance needs and determining the amount of deferred maintenance. It will also help you plan projects, prioritize them, and evaluate their costs.
Capacity and costs
Preventative maintenance isn't about big budgets or how much you spend. To be cost-effective, it's all about how you spend it. You need a plan for making sure you target your resources towards the highest needs. And to make a great plan, you'll need to develop the capacity for ranking maintenance projects and evaluating their costs.
Recognize that not all projects share the same importance
Use an objective process for prioritizing projects
Use life cycle costing and other tools to evaluate total costs
Coordinate
When people don't have a plan, maintenance tends to be reactive. In other words, it only happens when the need occurs. Typically, that's going to result in spending a lot more money. Coordinating your long and short-term plans together will help you avoid that mess.
Develop your long-term plan
Develop your capital improvement program
Establish a reserve account
Develop your annual work plan
Link your annual work plan and budget
Checklists
Here's where things start to get good. You've done an assessment and made an inventory. Based on that information, you've determined how you'll prioritize projects and evaluate their costs. You've done all the planning, and now it's time to make checklists and mini-frameworks so your staff can execute.
Develop checklists of tasks
Determine the frequency for tasks
Link preventative maintenance with every day tasks
Schedule a timeline
Prepare procedures for managing the program
Contractors
No matter what the quality, performance characteristics, and cost of a material or system, they are only as effective as the caliber of installation. Even the best systems may prove worthless or ineffective if not installed and transitioned properly. And it doesn't stop there. Improper installation can lead to structural and interior damage that results in lost revenue for a building owner.
Determine they have the right experience and skills for the project
Determine they have the proper fiscal responsibility to complete the project and honor the punch list
Create a qualification statement to pre-qualify contractors for your projects