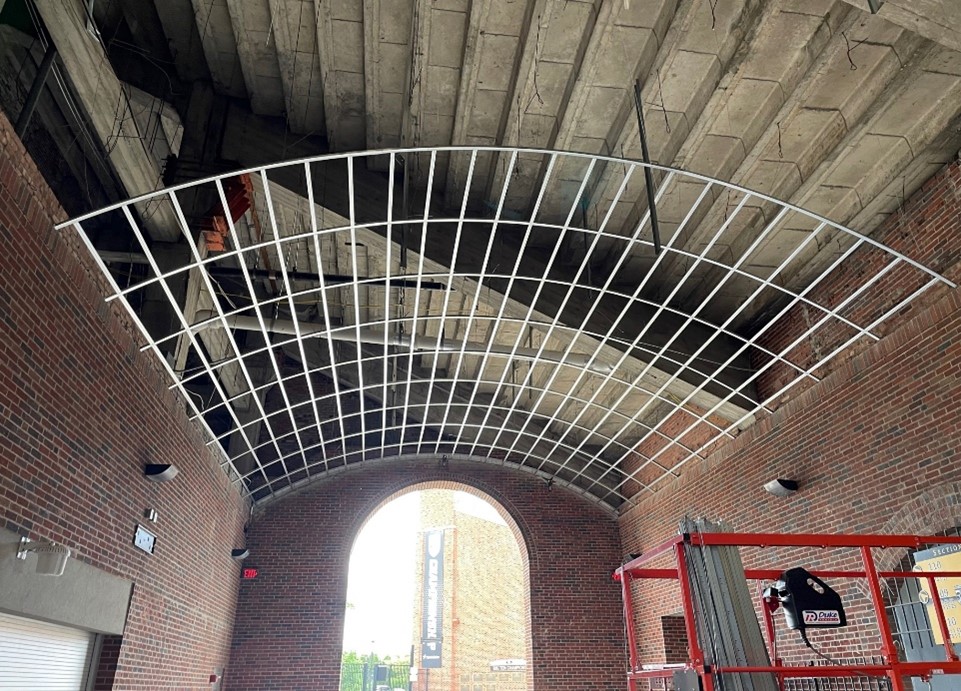 Western Specialty Contractors – Des Moines, IA Branch used its concrete/masonry restoration and waterproofing expertise to repair and protect portions of historic Nile Kinnick Stadium – home to the University of Iowa Hawkeyes football team.
Located in Iowa City, IA, Nile Kinnick Stadium was named after University of Iowa football star Nile Kinnick who won the Heisman Trophy in 1939 and died in 1943 while serving in World War II. Originally named Iowa
Stadium, the facility was constructed in only seven months between 1928 and 1929 using horses and mules as the primary heavy-equipment movers. The stadium underwent major renovations in 1956, 1983, 1990, 2004 and 2016. Its current capacity is 69,250, making it one of the 20 largest university-owned stadiums in the country.
Most sports stadiums and arenas in the United States are made of reinforced and precast concrete with steel seating supports and railings. Unfortunately, an even more universal characteristic is their openness and vulnerability to the elements — in addition to the wear and tear they receive from fans. All of these forces combine to take a toll on their structural integrity.
Without routine maintenance and protection, these concrete structures are subject to cracking, spalling and
structural damage from movement and reoccurring freeze and thaw cycles.
Engineering firm Shive-Hattery Architecture + Engineering worked with university officials to determine the scope of work required by Western to restore and protect Kinnick Stadium, which included:
Waterproofing Membrane –
Grandstands (115,000 sq. ft.)
Joint sealant replacement
Vertical spall repairs
Concrete crack repairs
Concrete step replacement
Concourse Soffit and Suspension
System Repair/Replacement
East Concourse repair plaster and
repaint
West Concourse replacement of the
entire suspension system and plaster
Masonry Repairs – Southwest Corner
of Stadium
New through-wall flashing
100% tuckpointing
Parapet rebuild
Multi-wythe brick replacement
Challenges on the project resolved by Western included scheduling and mobilizing work around unanticipated stadium events and building custom aluminum soffits that required multiple shop drawing revisions to ensure a proper fit.
Western's craftsmen started the $1.2 million restoration project in May 2022 and completed the work on schedule in August 2022 and within budget.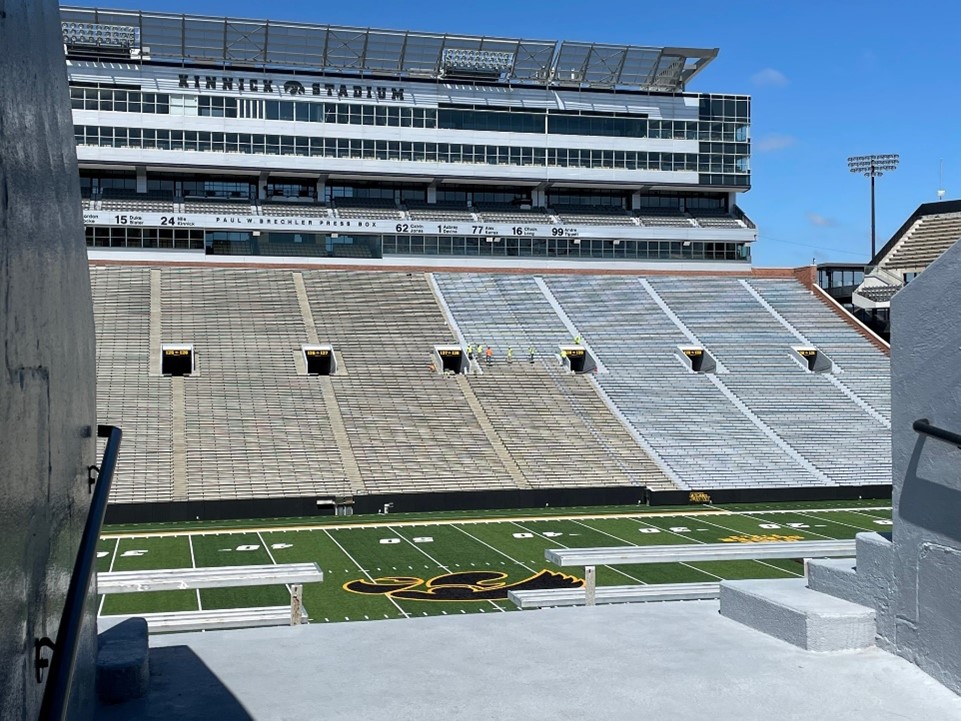 About Western Specialty Contractors
Family-owned and operated for more than 100 years, Western Specialty Contractors is the nation's largest specialty contractor in masonry and concrete restoration, waterproofing, and specialty roofing. Western offers a nationwide network of expertise that building owners, engineers, architects, and property managers can count on to develop cost-effective, corrective measures that can add years of useful life to a variety of structures, including industrial, commercial, healthcare, historic, educational and government buildings, parking structures, and sports stadiums. Western is headquartered in St. Louis, MO, with 30 branch offices nationwide and employs more than 1,200 salaried and hourly professionals who offer the best, time-tested techniques and innovative technology. For more information about Western Specialty Contractors, visit https://WesternSpecialtyContractors.com.