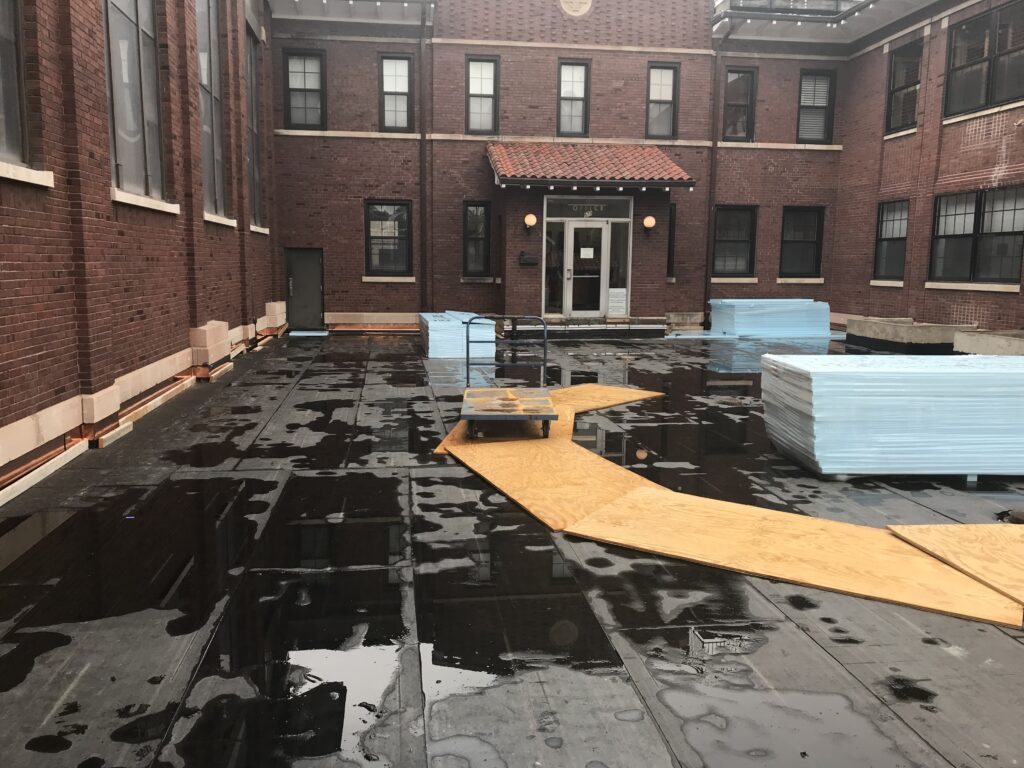 Western Specialty Contractors – Indianapolis Branch has restored the leaking plaza at Holy Rosary Catholic Church in Indianapolis, IN, using modern waterproofing and decorative pedestal pavers. The 3,800 sq. ft. plaza is home to the church's annual Italian Street Festival.
The plaza's old pavers were leaking into the basement of a surrounding building, and elevated wooden decks and stairs connecting building access to the plaza were also deteriorating.
The Archdiocese of Indianapolis hired Western in February 2022 to install a beautiful new plaza to eliminate
water issues and decks and provide level access to the new space. Western started the project by removing the existing paver system and waterproofing and installing stone and copper flashing along the courtyard's perimeter. Workers then installed a hot-applied waterproofing system to the plaza's concrete slab before installing a new pedestal paver system that raised the plaza area by 22 inches.
Western's craftsmen saw-cut the pavers on-site to create Holy Rosary Plaza's new decorative pattern and ensure a proper fit. Western completed the project within three months, on budget, and in time for the church's Italian Street Festival in June.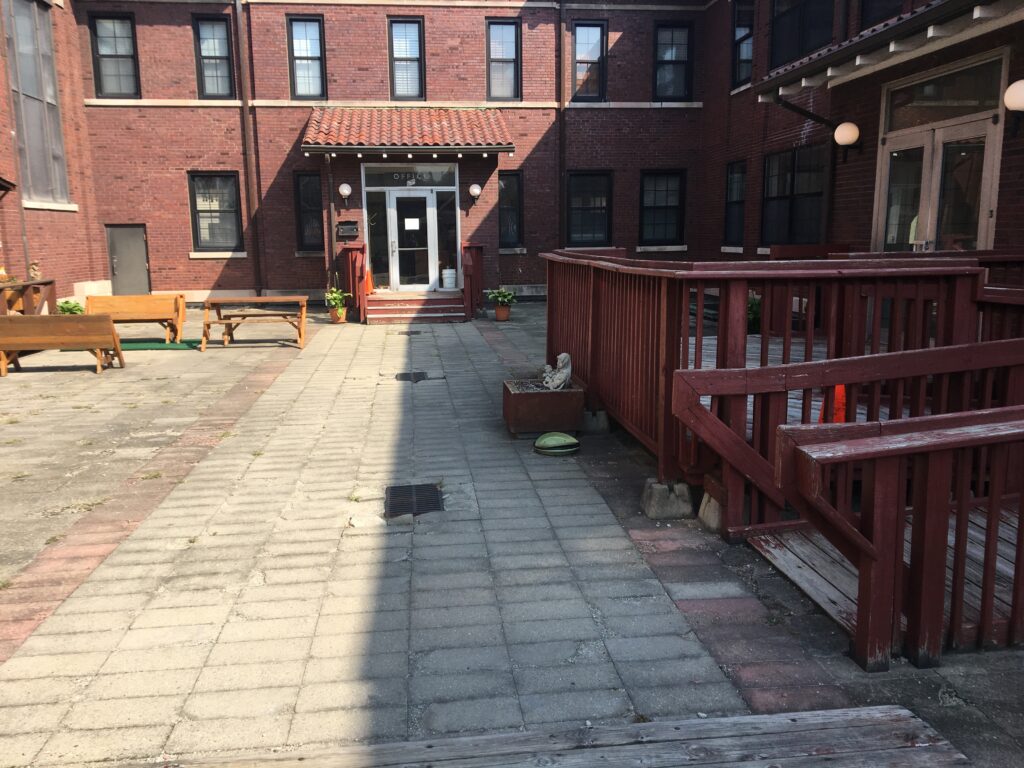 About Western Specialty Contractors
Family-owned and operated for more than 100 years, Western Specialty Contractors is the nation's largest specialty contractor in masonry and concrete restoration, waterproofing, and specialty roofing. Western offers a nationwide network of expertise that building owners, engineers, architects, and property managers can count on to develop cost-effective, corrective measures that can add years of useful life to a variety of structures, including industrial, commercial, healthcare, historic, educational and government buildings, parking structures, and sports stadiums. Western is headquartered in St. Louis, MO, with 30 branch offices nationwide and employs more than 1,200 salaried and hourly professionals who offer the best, time-tested techniques and innovative technology. For more information about Western Specialty Contractors, visit https://WesternSpecialtyContractors.com.