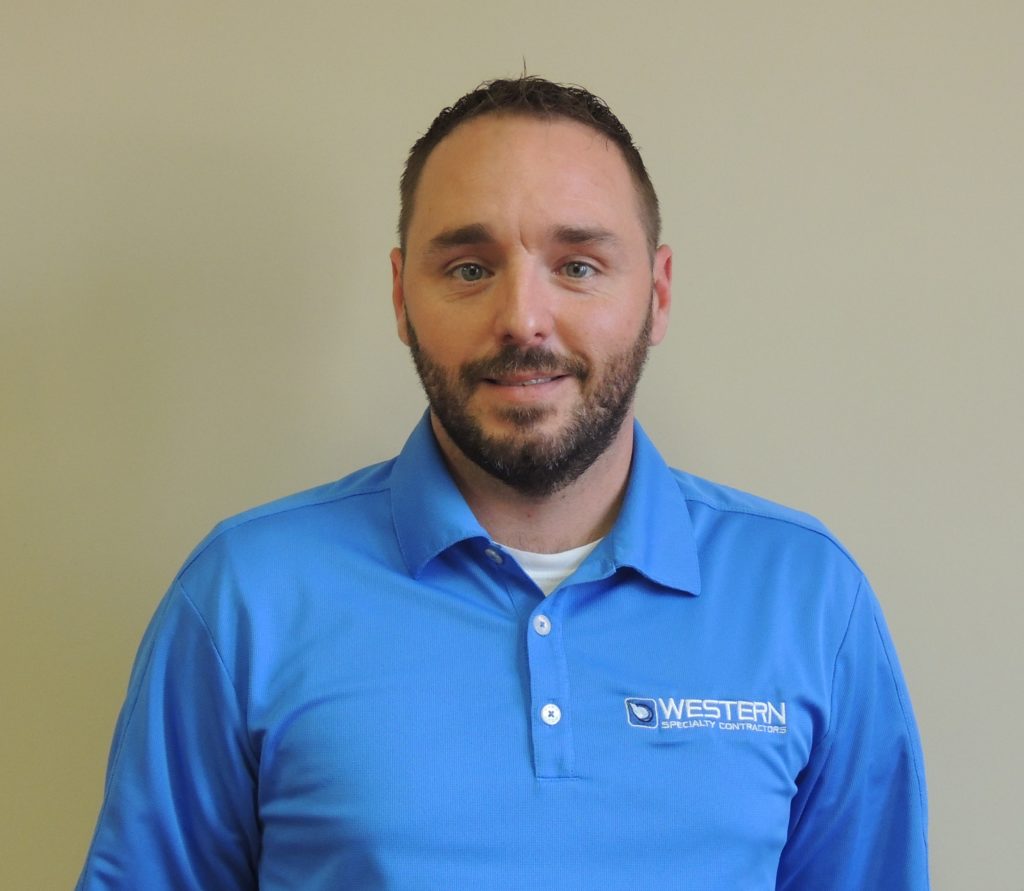 Western would like to recognize Joshua Cox as our Employee Spotlight.
Kudos, Joshua—and thank you for being a valued member of the Western team!


---
Q&A with Joshua Cox
01
What is your role at Western?
I am the Sr. Superintendent of Chicago Concrete. I oversee Production, Quality, Safety, and the continuous development of our Field Staff. Providing them the support they need to ensure we are exceeding our customers' expectations in a safe and effective manner.
02
What do you like most about Western?
The obvious answer to this question would be The Company Culture, and that is a testament to what has been built from the top down in the 107-year history. But what I LIKE most about Western is the fact that,
I LIKE my job!
I LIKE coming to work everyday collaborating with my team.
I LIKE that no two days of work are ever the same.
And I LIKE WINNING! AND WE (WESTERN) WINS!
03
What are three words to describe Western?
Consistency— In which I believe is our skeleton key that allows us to unlock many doors.
Optimistic— We practice optimism and preach its benefits.
and X-Factor— The Quality and Uniqueness we can offer our customers on a day-to-day basis can set us apart from our competition.
04
What is your proudest moment at Western?
I would say my proudest moment came in 2015 after accepting the Role of Superintendent to help revitalize the Chicago Concrete branch along with an outstanding team previously assembled, that year we went on to win our companies most prestigious "George Bishop Branch of the Year" Award. However, being able to sustain that momentum and establish success on an annual basis is something our team takes most pride in.
05
What has been your favorite project at Western?
I have worked on a lot of "favorite" projects. But one that comes to mind most recently would be Extra Storage Space, we were presented with the exciting task of repairing a large amount of overhead concrete repairs above occupied personal storage belonging. We attacked this challenge head on, utilized a process that the industry rarely incorporates and were able to complete the project with minimal interruption to our customer's business.
06
How did you first learn about Western?
Interesting story, I first learned of Western back in 2007 over a game of Golden Tee, where I set out to beat Carter Pogue at a local South St. Louis establishment, Carter stated he was looking to hire a good hand for only a couple weeks if I was interested. Here I am 15 years later……. still trying to beat Carter Pogue.
07
What advice do you have for prospective Western candidates?
I would advise them to absorb everything they can from others around them. Restoration is a unique knowledge on its own. There is no way to overestimate the importance from learning from others experience and wisdom.
08
What have you gained from Working at Western?
Along with structure, self-discipline, and many friendships. I think I can personally say I've gained almost everything in my life from working at Western, being that during the relocation process from St. Louis. I happened to meet my wife at the airport on my first house-hunting trip to Chicago. We've recently built our first house in the last couple years and have added two beautiful children to the mix.
09
What is on your wish list for the next 10 years with Western?
What everybody else wants, continued professional Growth and Success within the company. I would like to expand my role while maintaining a healthy and happy work-life balance.
10
What about you? What do you personally enjoy?
Aside from my love for Cardinals Baseball & Formula 1 Racing, I'm passionate about self-development and self-improvement in my personal life. I'm always looking to challenge myself and learn new things, to become a better leader, father, and overall better person. I'm currently training to run my first marathon, not because I like running, but just to challenge myself.
Click here to view all of our Employee Spotlights.