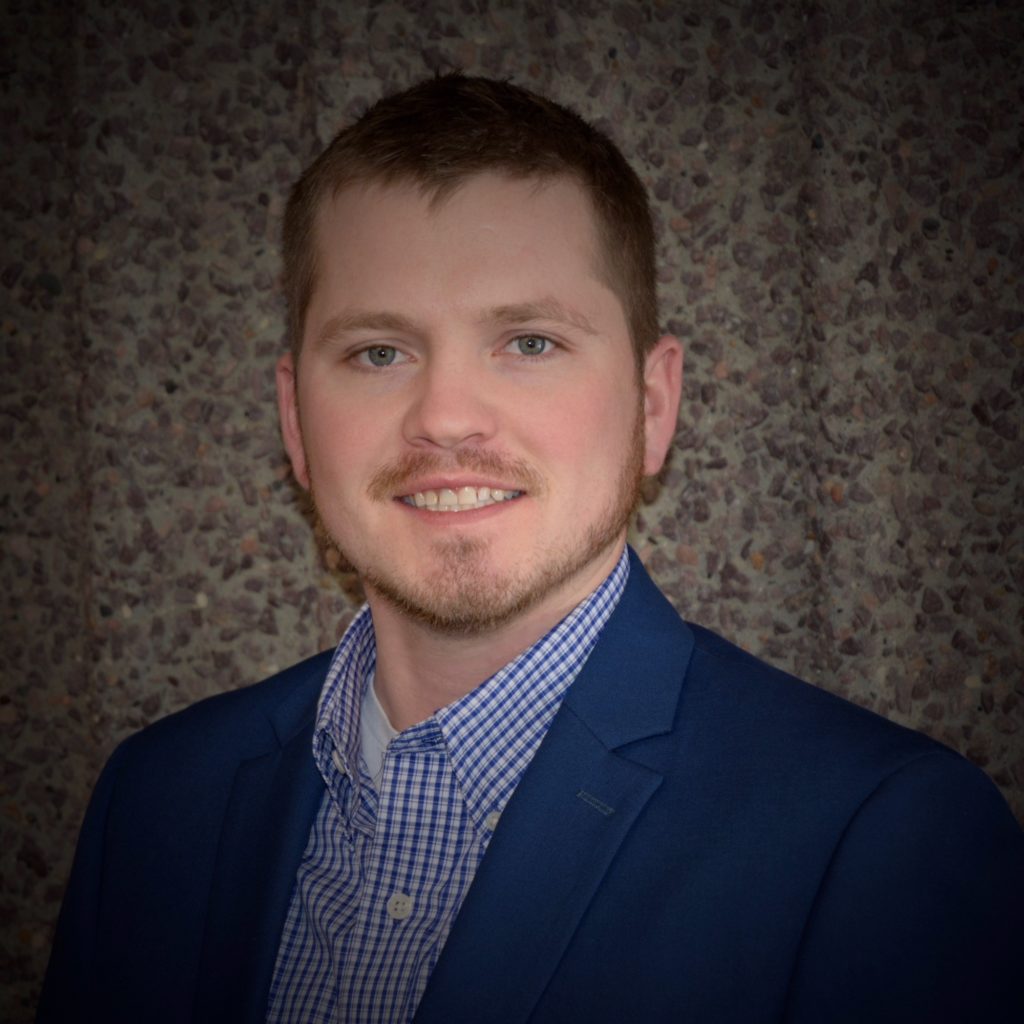 Western would like to recognize David Grandbois in this month's Employee Spotlight.
Kudos, Dave—and thank you for being a valued member of the Western team!
Interview with David Grandbois
What is your role at Western?

"I am the Assistant Branch Manager of Western's Minneapolis office."

What do you like most about Western?

"What I like most is the closeness of our team and the small branch feeling. We're really like a close-knit family. But, then I'm also thankful for the backing of Western's large national presence. Finally, I like all the opportunities for growth that Western has."

What are three words to describe Western?

"Integrity: Everyone is out to do what's right and do what is right by the customer regardless of the outcome. Loyalty: We all become so ingrained in the business that we are loyal to Western as employees and in turn loyal to the customers that we serve. Growth: As a corporation, we are always looking to expand and grow to serve our customers as they grow, and then as Western grows it allows all of us to grow as individuals as well."

What is your proudest moment at Western?

"Currently, my proudest moment was being promoted to Assistant Branch Manager. It is very rewarding to be a part of our great team in Minneapolis that won 'Branch of the Year' in 2019."

What has been your favorite project at Western?

"This is a bit difficult to answer because we do so many different projects at Western. But, that's also what I love so much about it. Because every single day is different. In the morning I might stop and check on a post-tension cable repair and then come back to the office and bid on a tuckpointing project, follow it up with a below-grade waterproofing project, and then finish the day doing epoxy injection. We do so many different things on a daily basis. My most satisfying project was in 2017 for a project called Village Shores. We cut an 18′ x 11′ hole in 11 floors of a senior living community and added a new double elevator to the building. Each hole had 18 post-tension cables running through it so we had to cut all and create new anchors on either end of the hole all the way up to the top. It was a very rewarding and challenging project that helped me further understand post-tension repair."

How did you first learn about Western?

"I first learned about Western from my cousin, who at the time, was a Sales/PM in the Minneapolis office. He introduced me to Mike Mercier while I was working for Kiewit in Omaha. I had interviewed with the Omaha office and was offered a position, but at the time it was not the right fit for me. I kept in contact with Western and a couple of years later I interviewed again with the Minneapolis office."

Before working at Western, what was the most unusual or interesting job you've ever had?

"Right out of college I was hired on at Kiewit's headquarters in Omaha, Nebraska. My position was Estimator in the Risk Management department and what we did was performed secondary estimates to the corporation on projects that were over 500 million dollars. My discipline was cofferdams for a hydroelectric dam in Northern Manitoba. I was estimating approximately 100 million dollars' worth of cofferdams on a six billion dollar hydroelectric dam. I didn't even know what a cofferdam was—ha, thank God for Google—I was able to do that."

What advice do you have for prospective Western candidates?

"My advice is to dive in headfirst. Be ambitious. Stay late. Ask lots of questions and take on more than you can handle. Learn from those around you. The restoration industry is learned by being involved in it. There's so much to gain from working with Western. You need to be present and in-the-moment with what's going on. And to be successful, you need to apply yourself and be eager."

What have you gained from Working at Western?

"I think I've gained a lot of confidence and leadership. Western really pushes you to develop these skill sets daily. We spend a vast amount of time being involved in customer development, networking, and project management."

What is on your wish list for the next 10 years with Western?

"Within the next 10 years, I hope to be promoted to Branch Manager and to continue to perform as a top branch within the company. I would also like to continue to learn and grow with this company to reach my full potential."

If you could switch your job with anyone else within Western, whose job would you want?

"Oh boy, there's so many. I think I would go with Mike Mercier. He always seems like he's having a good time. But, if not him, Mike Tripp, so I could be 'gone fishing'. Ha!"

What about you? What do you personally enjoy?

"I enjoy spending time with my family. I have a wife and three kids, and a golden retriever named Howie. Summer (the oldest) is four, Owen is two, and Emma is six months, so we are very busy. In our free time, we like to travel and visit with friends and family. When we're not doing that, I try to spend as much time as I can fishing and hunting. And the other six months, I shovel snow."
Click here to view all of our Employee Spotlights.