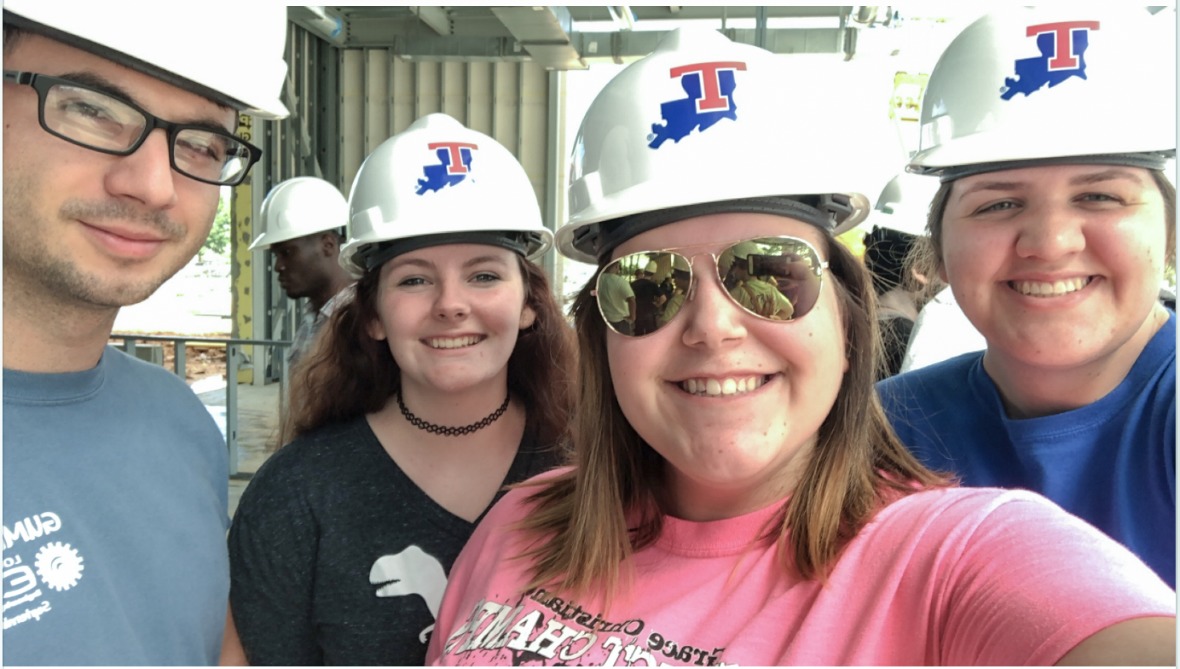 Hi everyone! My name is Sarah Ray, and I am currently a hub-hire trainee at Western! So, a little bit about me. I've grown up a tomboy with my family being lifelong dirt track racers. You can say I didn't have the typical girly childhood. If it wasn't a racetrack or a soccer field, I probably wasn't going. When I hit college, I thought I knew what I wanted to do. Louisiana Tech is arguably the top engineering school in Louisiana, and Mechanical Engineering was the path I chose. Jokes on me, I didn't know my path at all. After many sleepless nights and soul searching about changing my major, I was given the idea to at least try out our construction program, which seemed like a WILD idea to me at the time. It sounded like a fun program, but I had never even seen a girl walking around where those classrooms and offices were. When I enrolled, there were four girls in the entire program, including me. With those statistics, came some challenges. Instead of feeling intimidated, I put my brain to the test and my pencil to the paper, earned the respect of my peers, and managed to graduate a year early with a bachelor's in Construction Engineering Technologies and have this incredible opportunity to return to Western following my internship in Charlotte.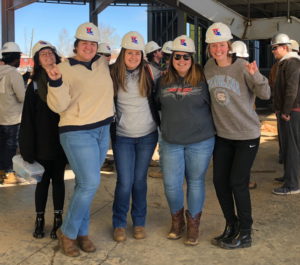 The reason this career choice was a foreign concept to me was that you don't hear about women in construction very much. The idea of entering a male-dominated field can be extremely intimidating. Since 1996, the percentage of women in construction has stayed around 9%-10%. Recently though, there has been a growth in women enrolling in construction programs and taking jobs in the field. The percentage is expected to be at 46.8% by 2022, which is a massive jump from what we've seen. This jump can be contributed to many different factors. I think the most important is women taking the leap of faith, throwing the stigmas out the window, and capitalizing on the career opportunities in construction. By women doing this, they only encourage others to take that leap as well, which is incredible. This increase can also be attributed to universities and job fairs that are finally pushing for women to join these types of fields, opening up many career paths they may not have considered otherwise. There are even organizations like the National Association of Women in Construction (NAWIC) that are support and networking systems for women in the industry. Just like my university's program that now has more girls in one quarter than the program's existence combined, the number of women in construction is increasing the same way. More opportunities are presenting themselves for women, and women are taking them. You generally only hear about the negatives of industries, and while everything has its pros and cons, we don't need to make that our focus. We need to focus on figuring out how we can get everyone involved.
Western took a chance on a girl from Louisiana, who only had experience from inside the classroom. I was so nervous going in, but I instantly felt at home when I walked through the doors in Charlotte, just like I do here in St. Louis. I'm thankful every day they took a chance on me. Because of how much I love the company, the people, and what I do, I continuously remind my CET friends back home about Western. Shameless plugs, am I right? Women, we need to encourage other women not to be scared to take the leap and try something different, and men, you need to do the same. We're all in this industry for a reason. It's an amazing one to be in, and we need to make sure everyone has the opportunity to be a part of it.